Spektrum Flap Setup for the E-flite Super Cub 25e ARF
---
This article shows how I recently set up flaps for my E-Flite Super Cub 25e ARF. Although I set up the flaps on a Spektrum DX9 radio, the setup should be the same on other Spektrum radios, such as the DX6. The newer Spektrum radios simplify flap setup.
Mechanial Adjustment
The flap servos are connected via a Y-cable to the receiver gear channel, channel 5.
I powered the system to center the servos. With the servos at center, I removed the servo arms and, with the control rods connected, rotated each of them toward the trailing edge until the flaps were at the flaps-up position. I then reconnected the arms to the servos—being careful not to move the servo off center. This process required the temporary removal of the servos to reposition the servo arms. Later mechanical refinement can be done by adjusting the servo Kwik Links or, later, with radio Sub Trim. It is critical to insure that when flaps are activated in any switch position—the flaps move in the right direction. Avoiding this problem might require a servo reversal change in the radio.
Radio Setup
I specified an "Aircraft Type" of two ailerons and one flap.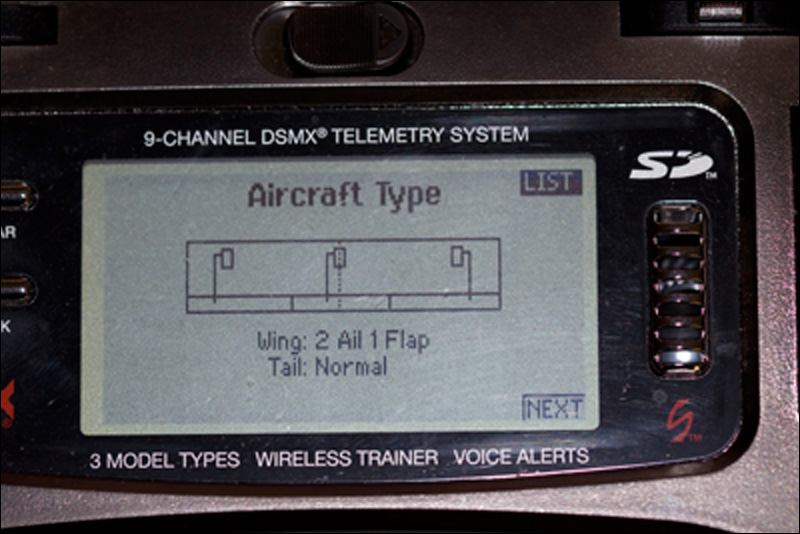 With the above aircraft type specified, the gear channel, channel 5, is automatically assigned to "Flap."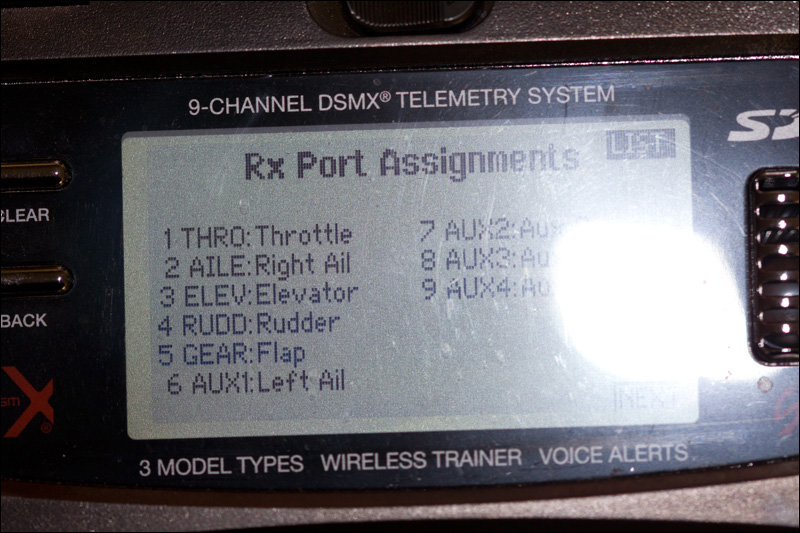 For my installation, I had to reverse the aileron, flap, and rudder servos.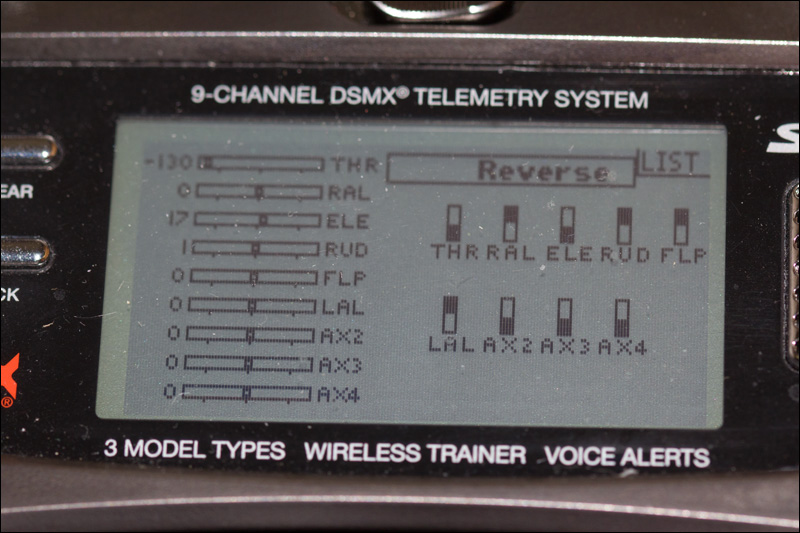 Next, I selected "Flap System" from the radio's function list. This function allows for many setup variables, including switch selection for the flaps, flap speed, flap position for each switch position, and flap/elevator mixing. I elected to use switch D for the flaps, a 3-position switch, and a speed of 2.0s for the fap movement. I determined the mixing based on the E-flite recommendations in the manual.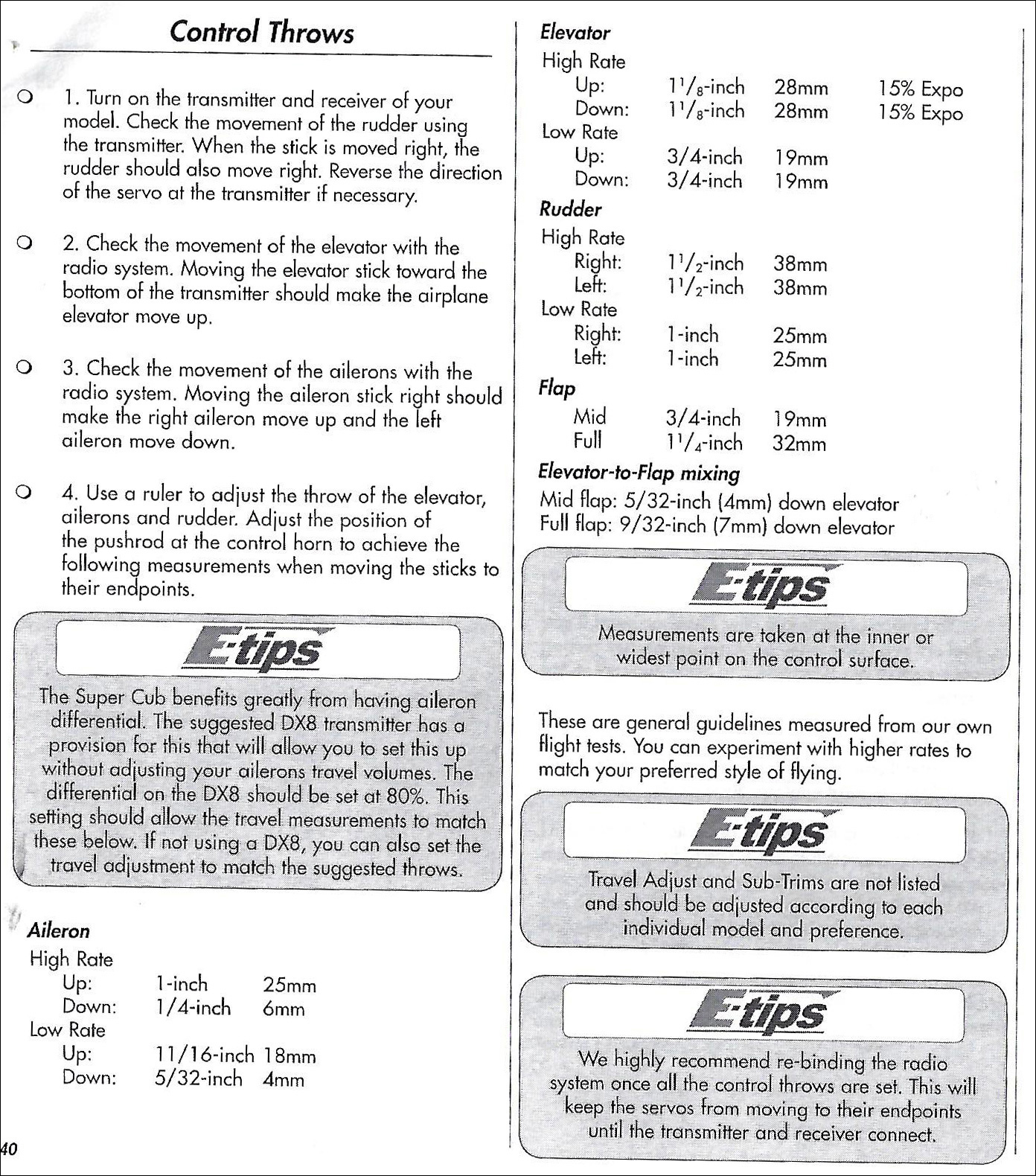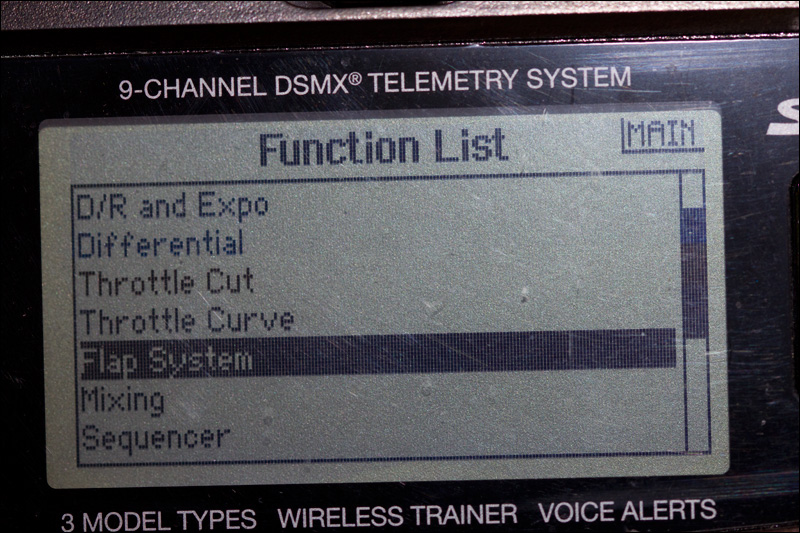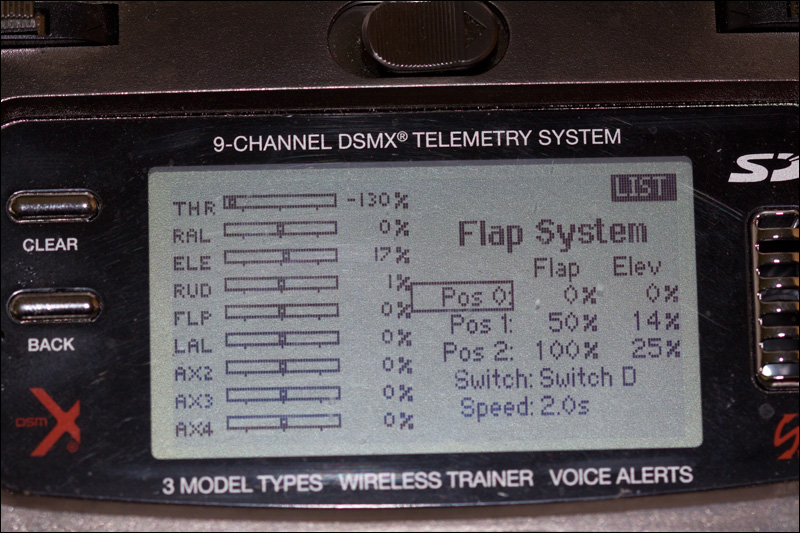 I also assigned voice commands to each of the flap positions: Flaps Up, Take-off Flaps, and Landing Flaps.
Testing the Flaps
With the radio set up, I tested the servo operation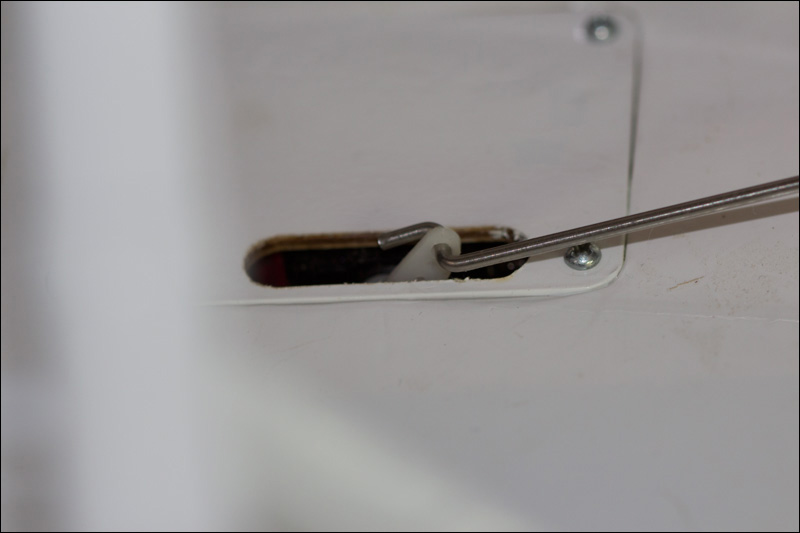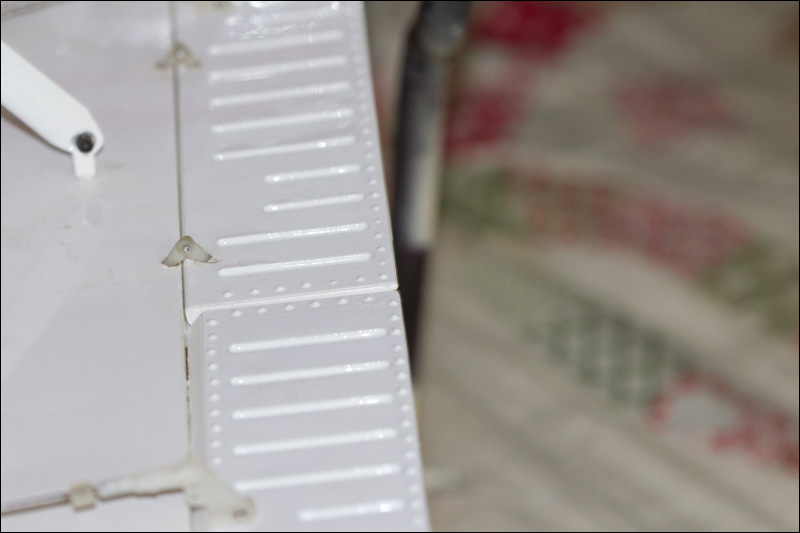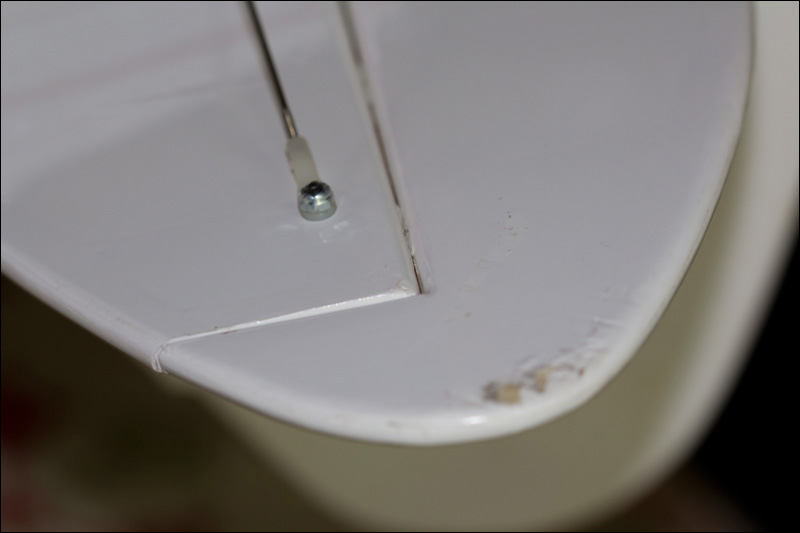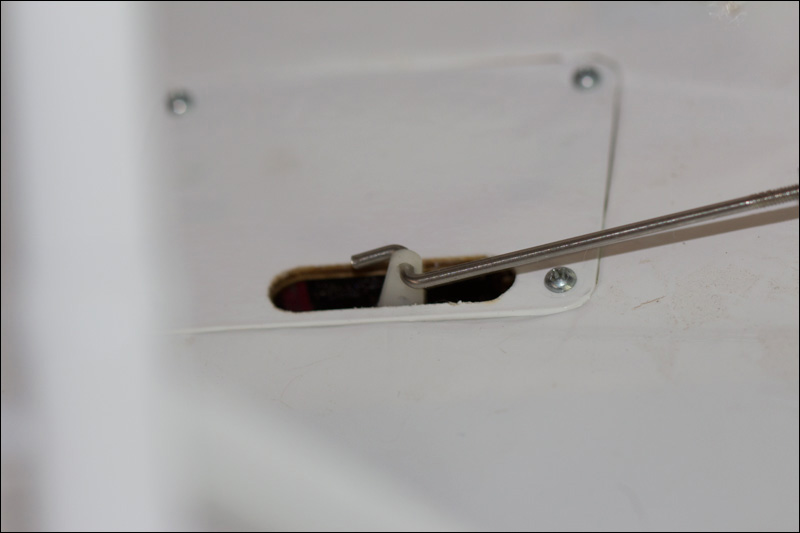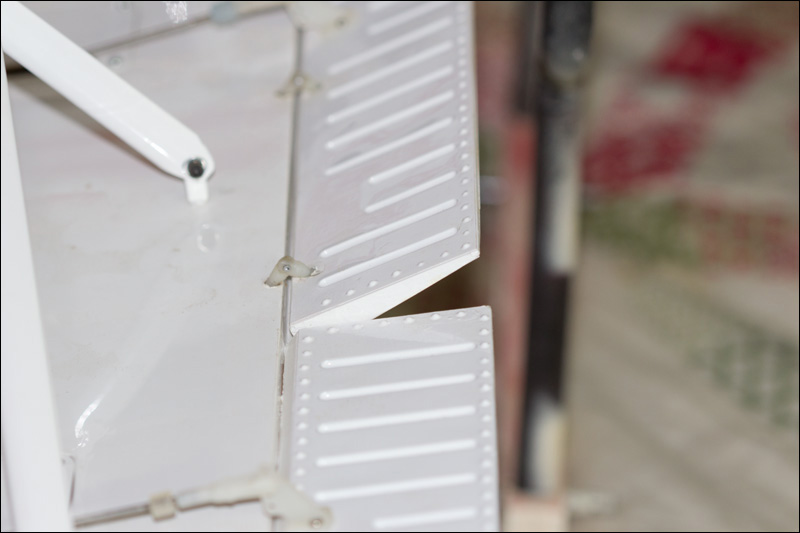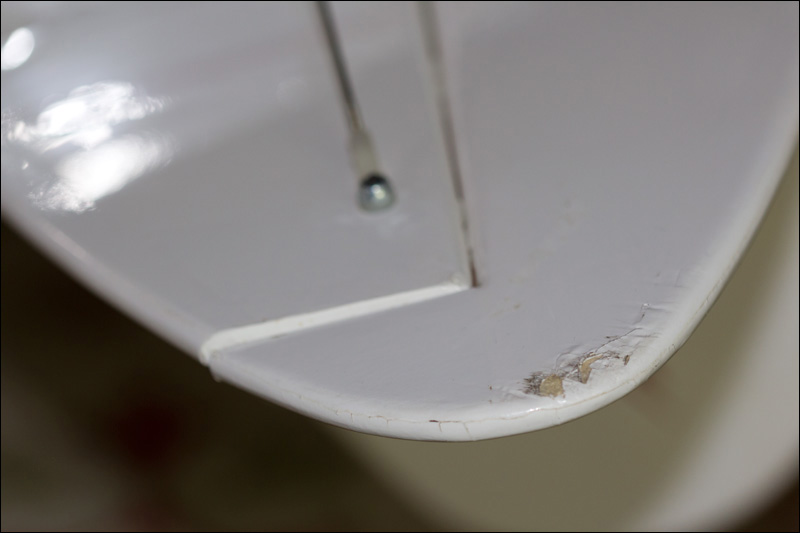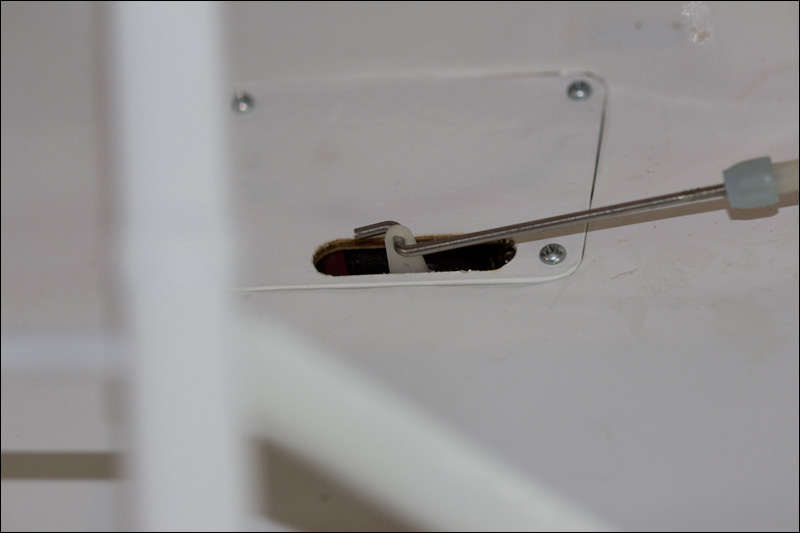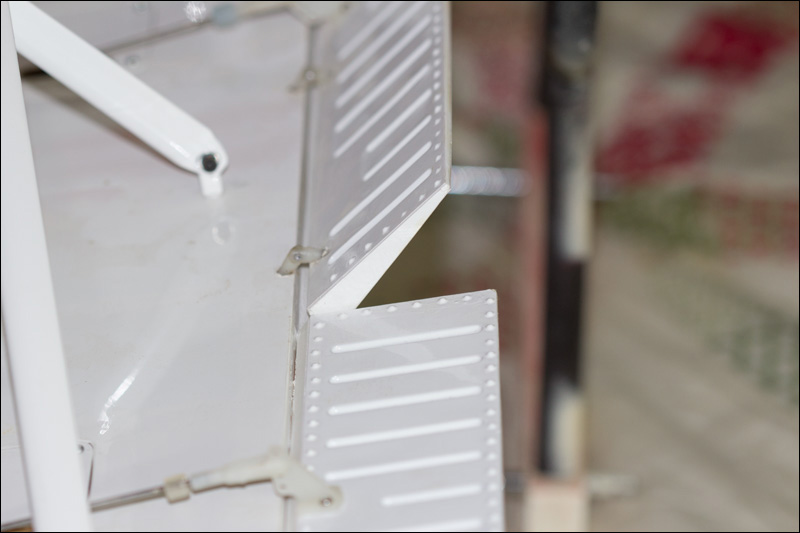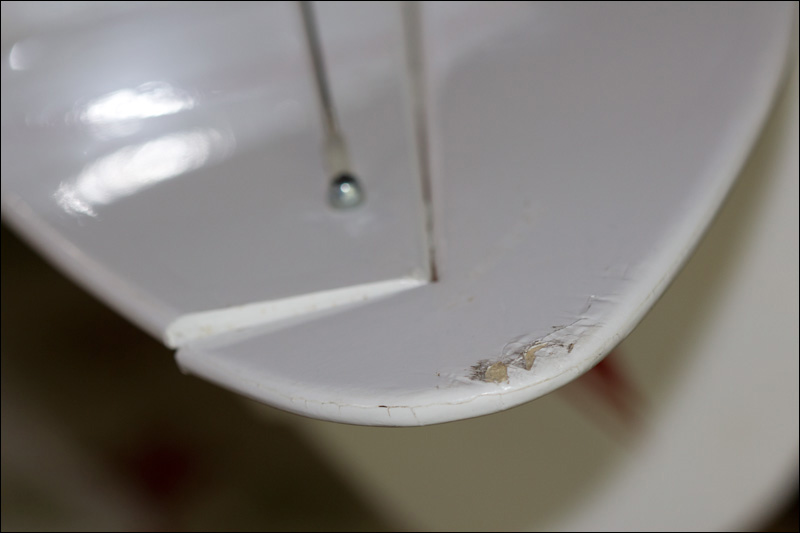 ---
I hope you enjoyed this article.


Royce Tivel

---