Balsa USA Laker Electric Conversion
---
The Laker Project
Some time ago, I was lucky to find and purchase a Balsa USA Laker at an estate sale. I began to assemble the kit in January, 2014. Early in the project, I decided to convert the Laker to electric power. Since Balsa USA is now offering the Laker kit again, details of the conversion might be of interest to you.
The Power System
The power system for the Laker consists of the following:
eRC .46 Size Brushless Outrunner, 600Kv motor,
eRC 65A Brushless Programmable ESC w/SBEC, and a
POWERWING 4-Cell 14.8V 4500mAh 20C LiPo Pack.
Before installing the power system, I soaked the ESC and receiver in CorrosionX to protect them from water damage.
Pod Modifications
In order to install the power system, holes were drilled for the ESC leads, the rear of the pod was closed off, and, later, a new firewall was installed. In addition, triangle stock was added to strengthen the rear of the pod, the new battery and ESC compartment. Earlier in the build, an extension from the receiver compartment was routed through a grove in the pylon and into the pod.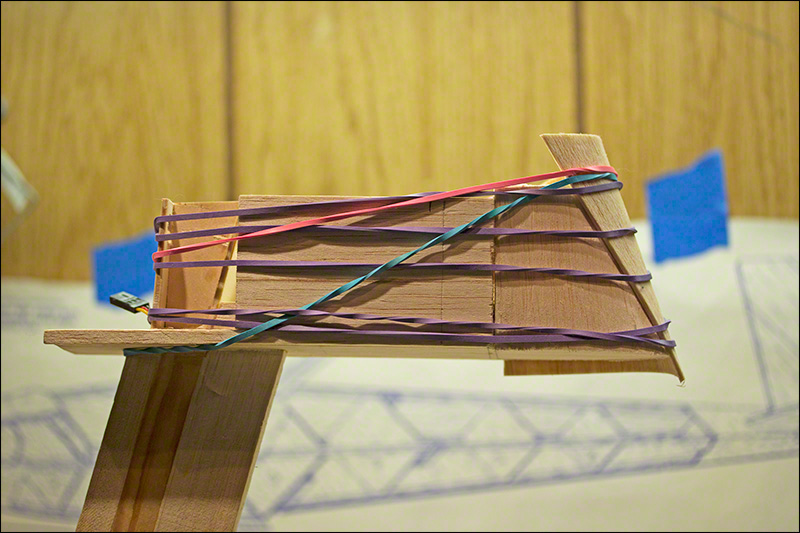 Power System Test
After installing the new firewall, I installed the engine, battery, and esc for a test of the power system, including the receiver and motor connections.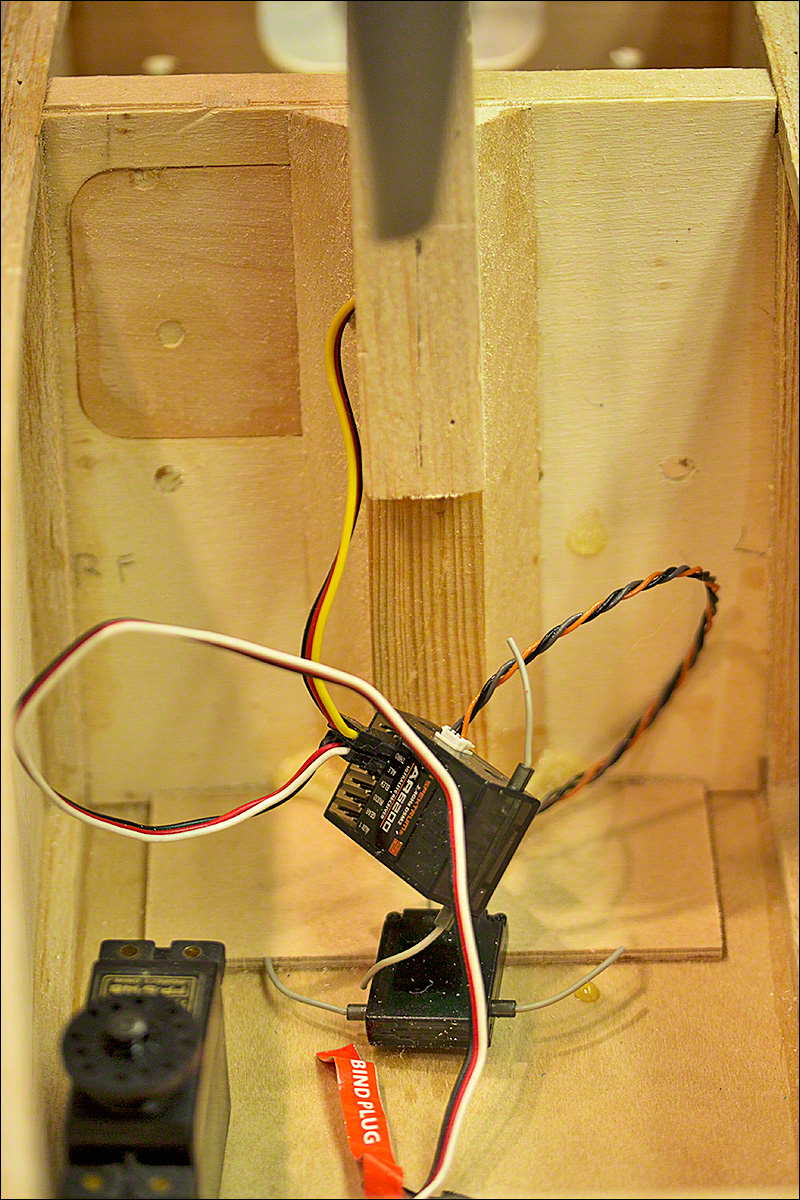 Finishing the Pod Build
I then completed covering the pod top and sides and fit the cowl to the pod. I reinforced the cowl with an inside layer of fiberglass, shortened the cowel somewhat, and then sanded and primed the outside. The top of the pod above the battery compartment will be covered with a hatch.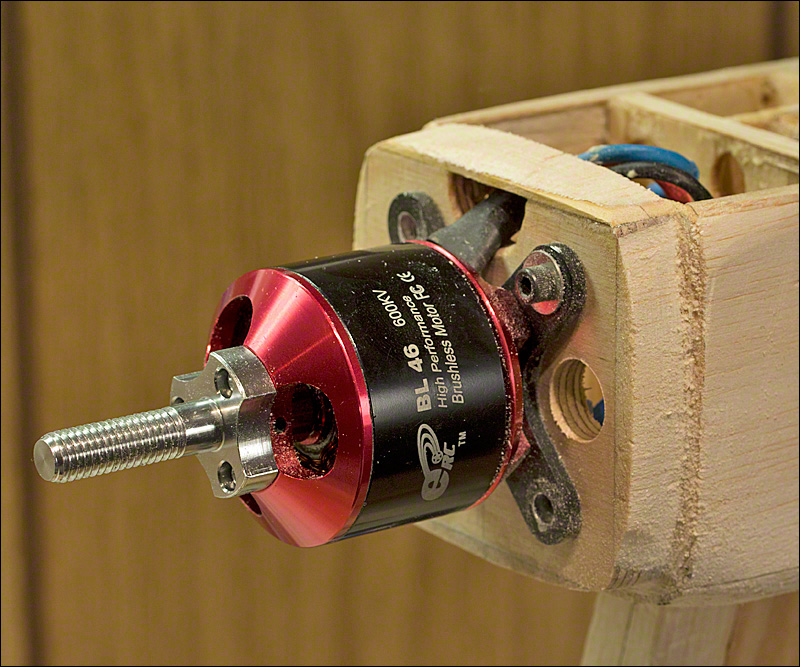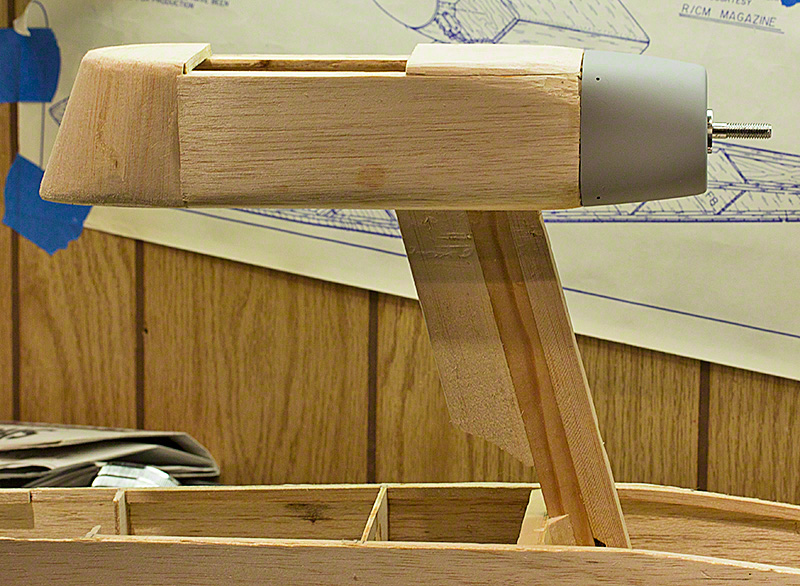 Finishing the Fuselage
After completing the fuselage build, I fiberglassed and primed everything. I also verified that the prop would clear the top of the cockpit. When the primer dried, I applied some Rust-Oleum cherry gloss enamel. I waited several days and then, after careful masking, painted the white trim. I finished the paint job with a coat of gloss clear. I painted the elevator and rudder with alternating red and white stripes.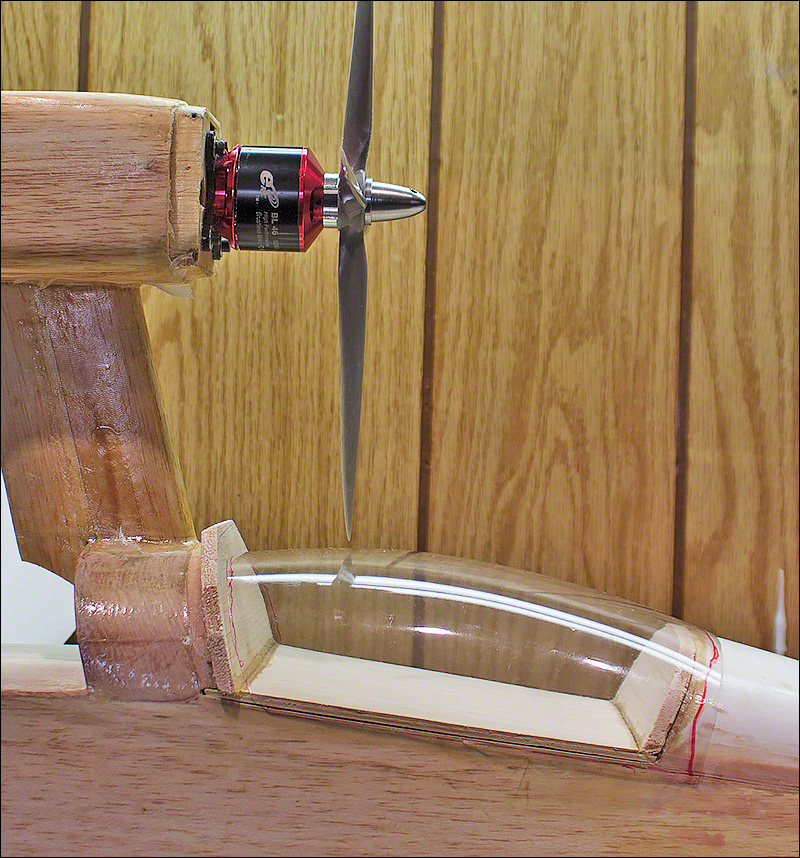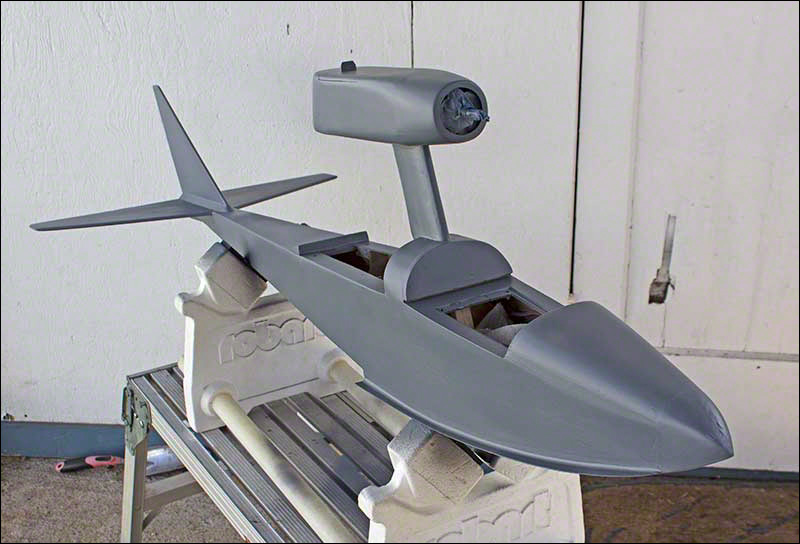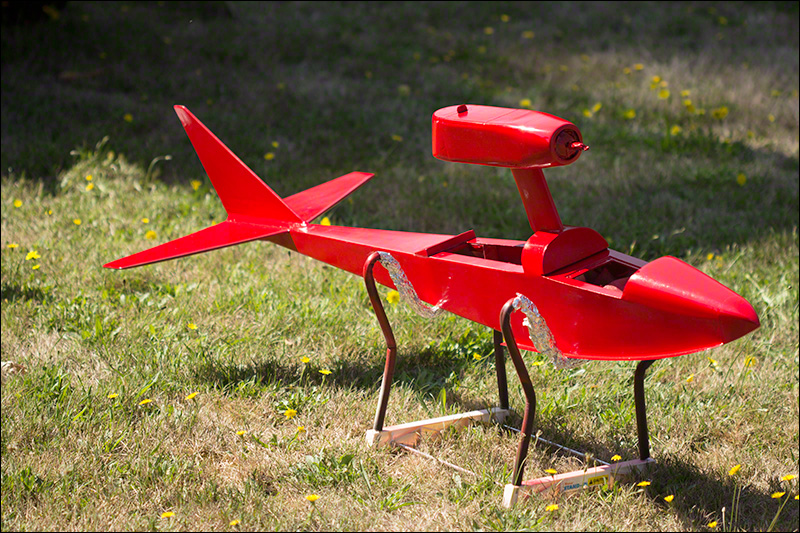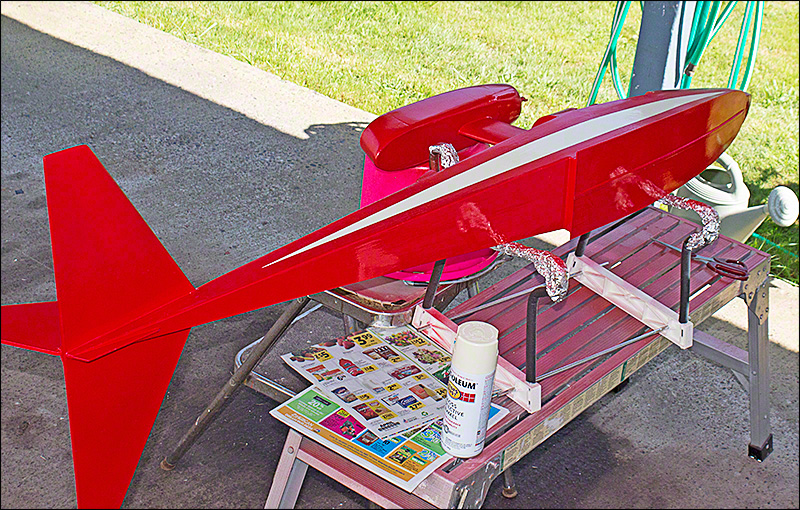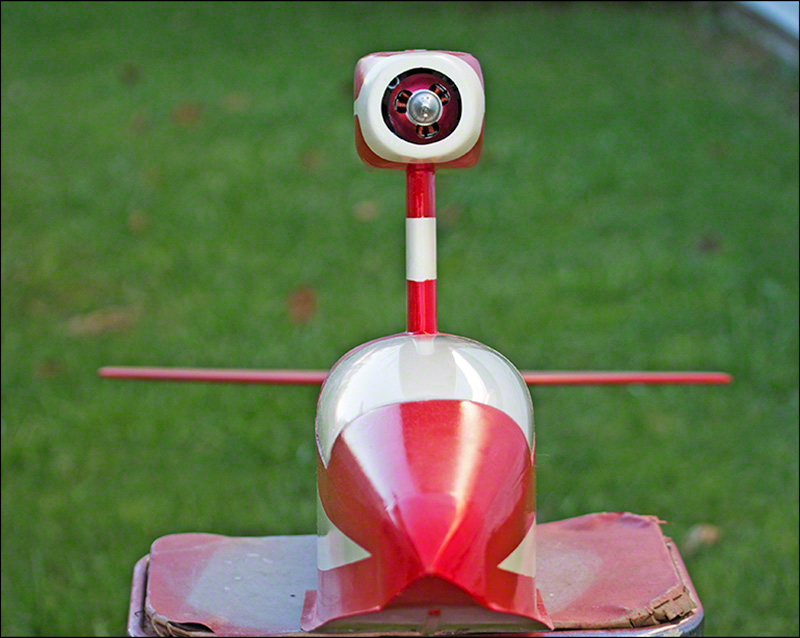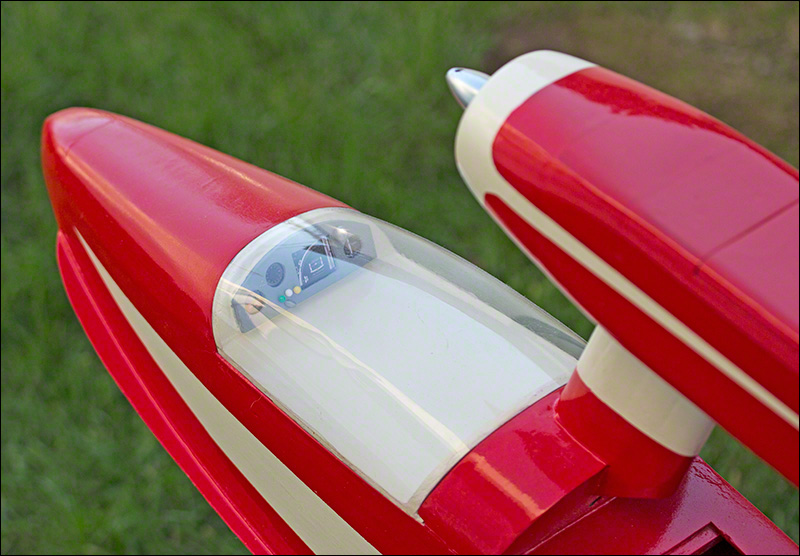 First Flights
The Laker flew for the first time on April 17, 2015. The first and second flights revealed two problems. The most serious problem is that the fuselage water sealing needs more attention as there was some leakage. The second problem is that the prop needs to be changed to a two or three blade prop (originally, I used a four-blade prop). There is also some additional white trim I want to apply to the pod. Note: as of December 2, 2015, there is now an update for this article: Balsa USA Laker Electric Conversion Update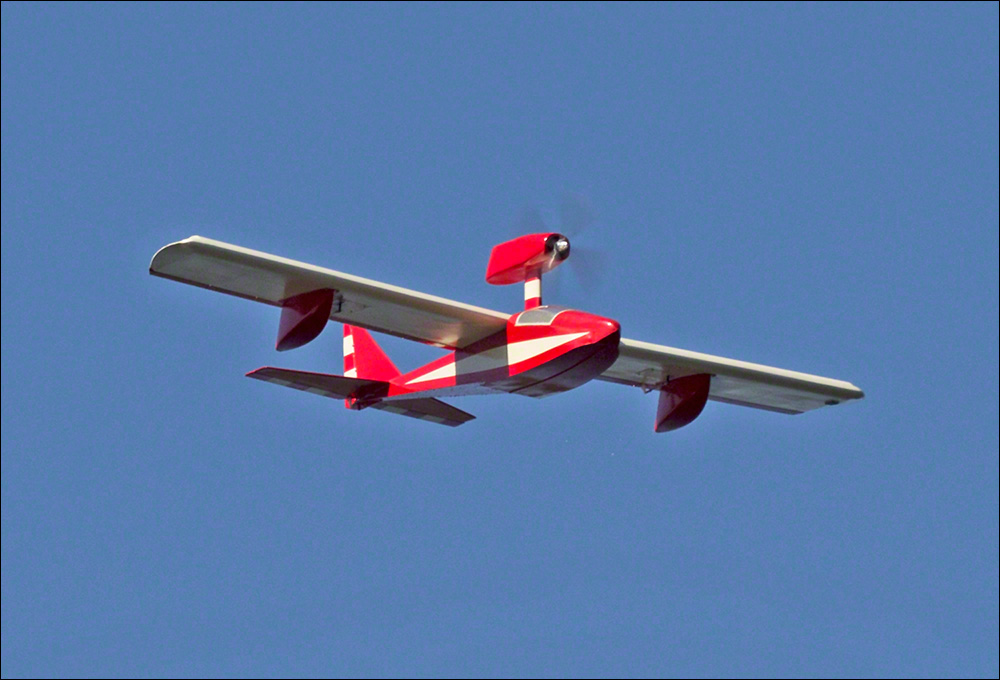 References
---
I hope you enjoyed this article.


Royce Tivel

---