A New Photographic
System for an
Old Photographer
---
A Christmas or two ago, Santa Claus delivered a new Canon EOS Rebel T3i DSLR, complete with case, tripod, and assorted lenses. After reading the camera's documentation, it became obvious to me that a new computer and upgraded software was going to be required in order to take full advantage of the camera's advanced features. Newer software versions would enable me to better process the images and video and the software was going to require a much more capable computer to run properly. So, I retired my old Windows 2000 computer and began looking for a new system.
New Computer
I purchased a new Dell XPS desktop system. The system shipped with Windows 7, a multi-core processor, lots of memory, and a huge capacity disk drive. I also purchased a 24-inch Dell PremierColor U2410 Flat Panel Monitor. The monitor arrived pre-calibrated for both sRGB and Adobe RGB and included a color calibration factory report. With this monitor, there is plenty of room to run the applications and I can easily run two windows side by side when necessary. Of course, multiple monitors would be nice, at times, but my desk space is limited. The 24" monitor fits the available space perfectly. The monitor also has conveniently located USB ports and an xD/SD/MS/MMC card reader.
The performance of the system is good enough for all of the Adobe applications I plan to use. A higher-end graphics card and a solid-state disk for the OS would take the Windows Experience performance up to near the maximum 7.9. As shown in the Windows Experience results below, the standard graphics card shipped with the system is the weak performance link—although I have had no problem running the applications I most frequently use. For gaming enthusiasts or serious video producers, a higher-end graphics card might be appropriate.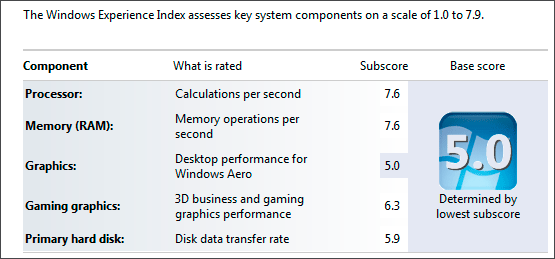 The one problem I am having with the system is that, because of the quality of the monitor display, I am now tempted to use the system for connections to Netflix more often than before: the video detail is superb.
Adobe Creative Cloud
After upgrading my computer, I turned to the issue of upgrading my software. The release of Adobe's Creative Cloud now makes Adobe's powerful products available at an affordable subscription price. Membership to the "Cloud" means that subscribers always have the latest updates and new features for the applications.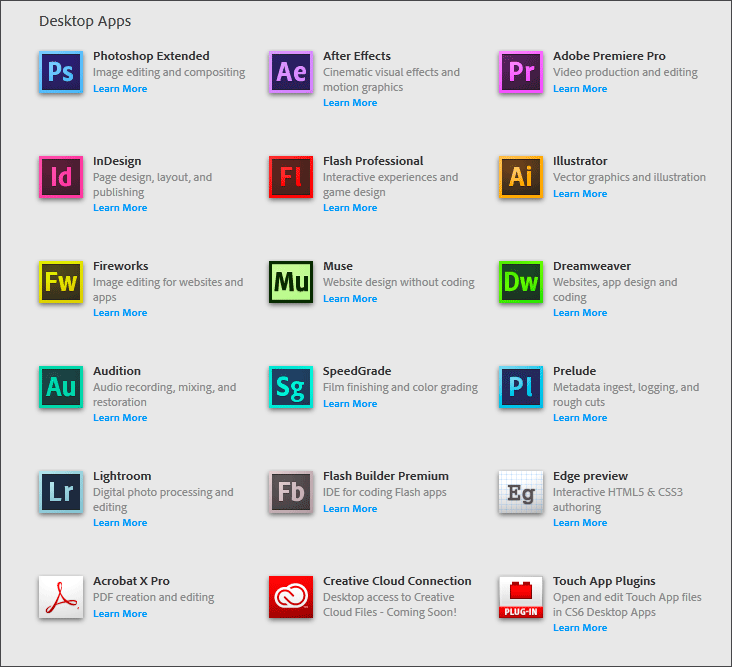 Web users are increasingly using mobile devices for web access. The latest Adobe CS6 products support the creation of sites appropriate to both mobile and desktop devices. Furthermore, Dreamweaver now makes coding for content-management systems, such as WordPress and Drupal, easier than ever. The Creative Cloud enables me to use the premier Adobe products—knowing that I will always be running the latest versions and will avoid future expensive upgrades.
Lynda.com
There are many great tutorials on the Web for the various Adobe products. The best source for training videos I have found—and used—is Lynda.com. The courses there not only include the Adobe products, but numerous courses related to web design and photography. I even found a new course specifically for the Rebel T3i and another course on using Photoshop CS6 for photographers. To begin with, I am taking courses on Photoshop, Dreamweaver, and photography—but it is hard to keep from diving into the other courses, too. In my opinion, Lynda.com is the perfect complement to a subscription for the Creative Cloud.
Moving into Video
The cameras I have previously owned and used did not have a video capability. Like many other DSLRs, the Rebel T3i has been upgraded for HD video. The training videos at Lynda.com are helping me to learn how to take advantage of the camera's video features. Because of it's large, light-grabbing sensor, the Rebel should be capable of capturing quality video.
After watching an introductory course on video production at Lynda.com, it is clear to me that some additional hardware will be very helpful when shooting video with the Rebel. This includes items such as an appropriate tripod head, external monitor, external audio microphone, etc. Using an external monitor especially designed to be mounted on the camera, and larger than the camera's 3" display, could make shooting quality videos much easier. Some of the monitors, such as those made by Marshall Electronics, include FALSE COLOR and PEAKING Filters. A peaking filter is used to achieve a sharp image; a false-color filter is used to aid in the setting of camera exposure.
Using the Canon Rebel T3i
Lately, I have been spending more time learning about the camera and software than in taking pictures. Aside from learning how to access and use all of the camera, lens, and flash adjustments (I have an external Canon Speedlite 580XII), the greatest challenge for me is to achieve perfect focus. When using a tripod, I have found that previewing the image in the live-view mode works best for me. In live view, I manually focus using the displayed magnifying frame. I can also activate a grid on the display that can help with composing the image.
When shooting Hand-held, close-up images, a failure to achieve the kind of sharpness I want can be a bit frustrating: just the tiniest camera movement can throw the subject out of focus. If I'm not using a tripod, my secret is to—take lots of images to get a few with the focus I want.
Outdoors, sunlight on the 3" display can make composing and focusing difficult. I am now using the Cinema Kit Pro from Hoodman which solves this problem: the device protects the display from glare and provides a magnified view which helps with the focus.
"The Cinema Kit Pro gives you all you need for improved outdoor video capture on your DSLR camera. With the HoodLoupe pressed up against your eye, you will have a glare free LCD screen to pull focus from, German glass to view through and 3 points of contact for steady hand held shots."
Most of the photography I do should be easier to accomplish with this accessory.
For the still shots I have been taking, I have been using manual focus, shooting in the Aperture-priority mode, and using the depth-of-field preview in order to select just the aperture I need for a particular subject. The photographic results, especially using my Canon EF-S60mm f/2.8 Macro USM lens, are promising. I have been using the macro lens on the tripod as well as for a walk-about lens and am satisfied that I will be able to take some quality images with it.
As an aside, the "trick" that has most improved the quality of my images has been to use a tripod, when possible. When using a tripod, I can also use "mirror lockup" and a remote camera release to avoid camera shake or vibration. Since the Rebel T3i includes built-in wireless, I can now use a convenient wireless release. Of course, when imaging in the live-view mode, the mirror is already locked up and imaging is done with the display instead of from the view finder.
Some New Tricks
Among the new "tricks" I am learning with the T3i are High Dynamic Range (HDR) Photography and creating panoramic images. The camera makes HDR photography easy by enabling me to exposure-bracket my shots; Photoshop CS6 makes it easy to create the HDR composite using "Merge to HDR Pro." Photoshop's "Photomerge" is used to create a single panoramic image from several individual images. Photomerge seems to me to be almost magical and must be seen to be believed.
Gallery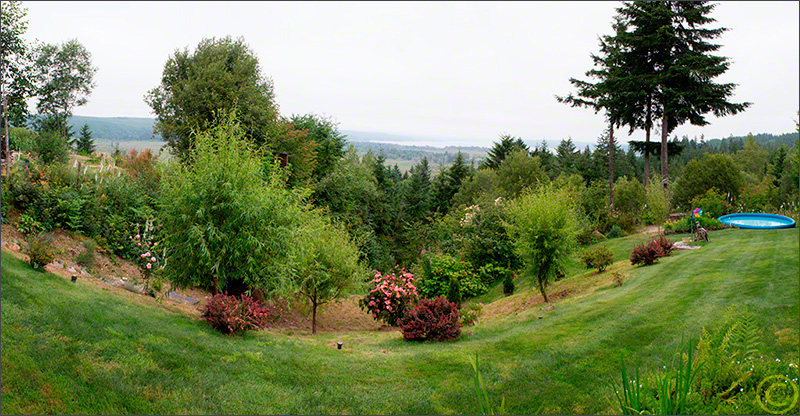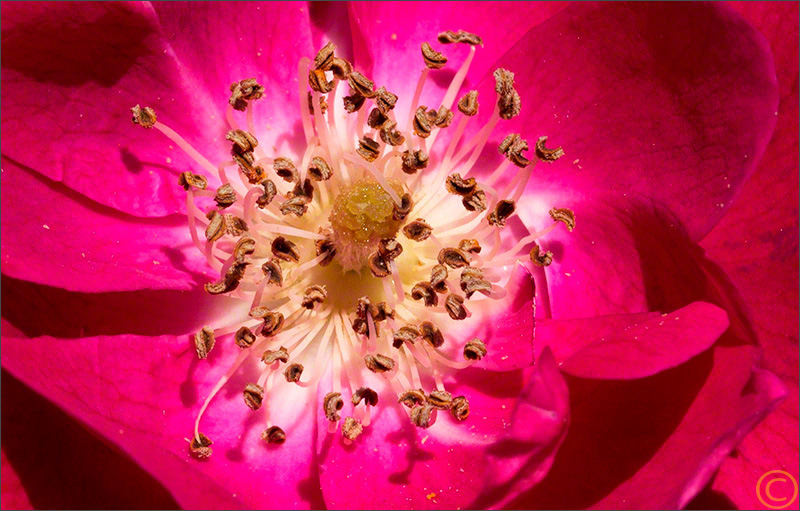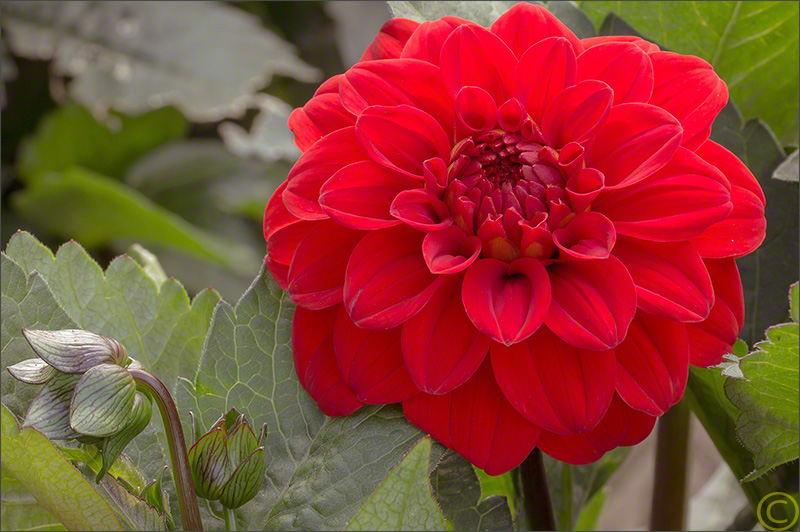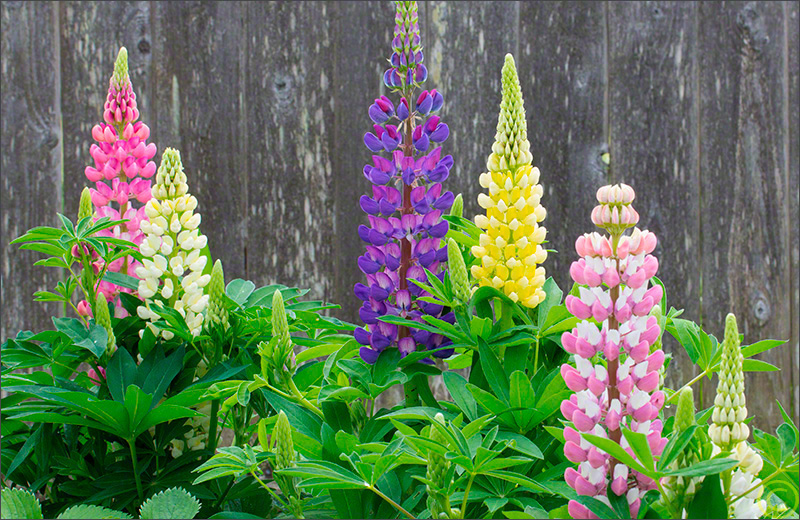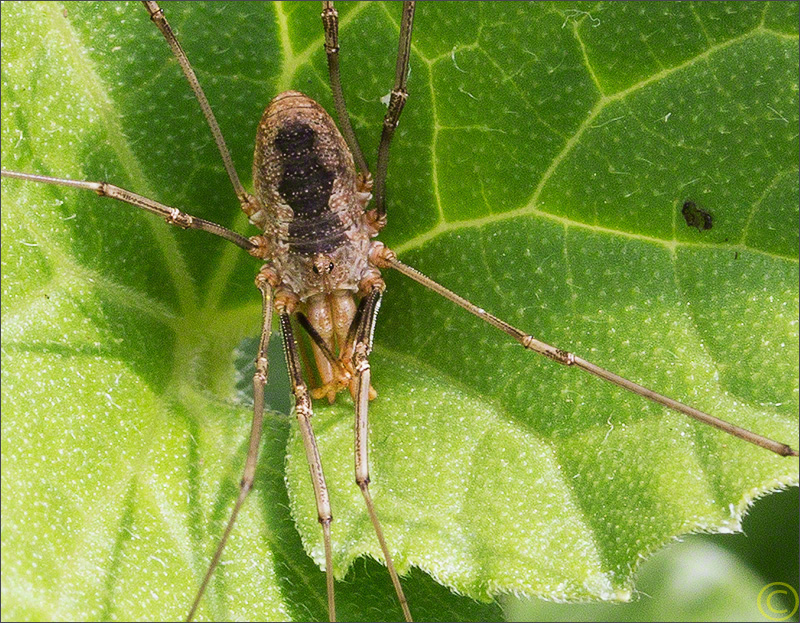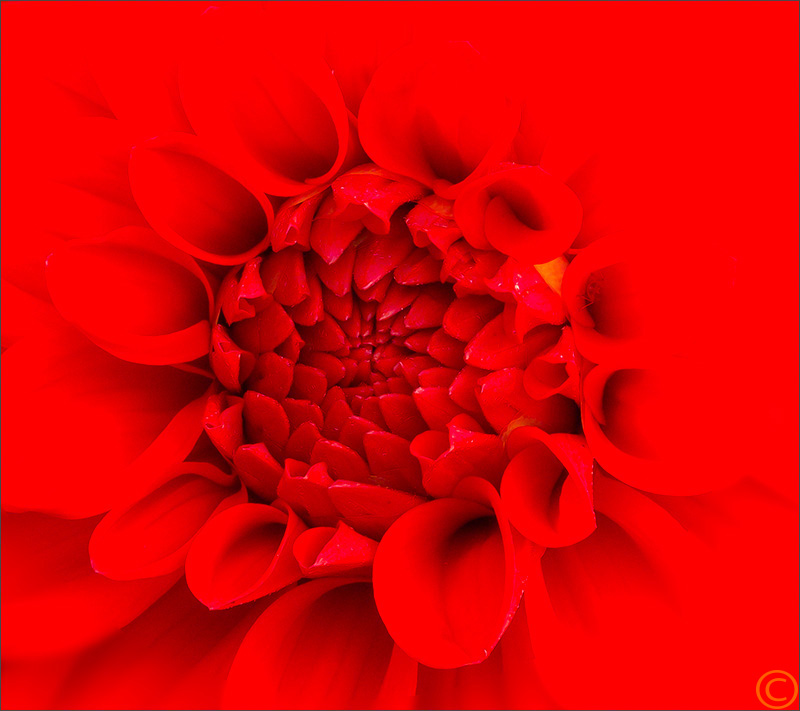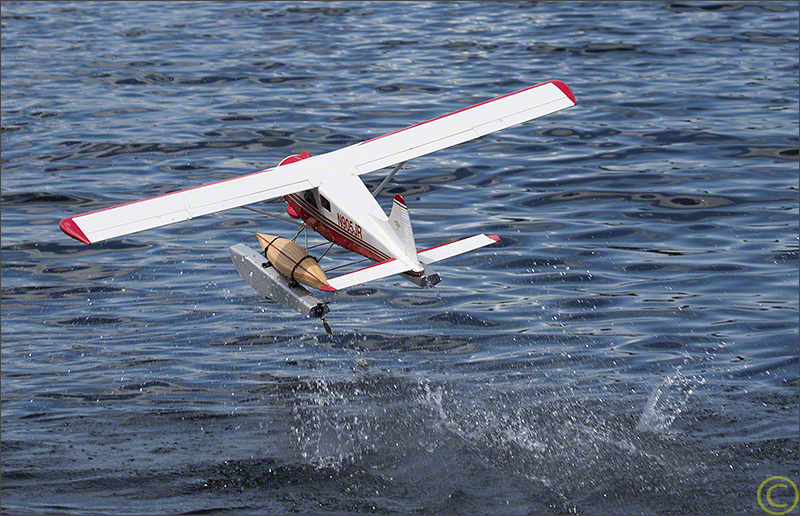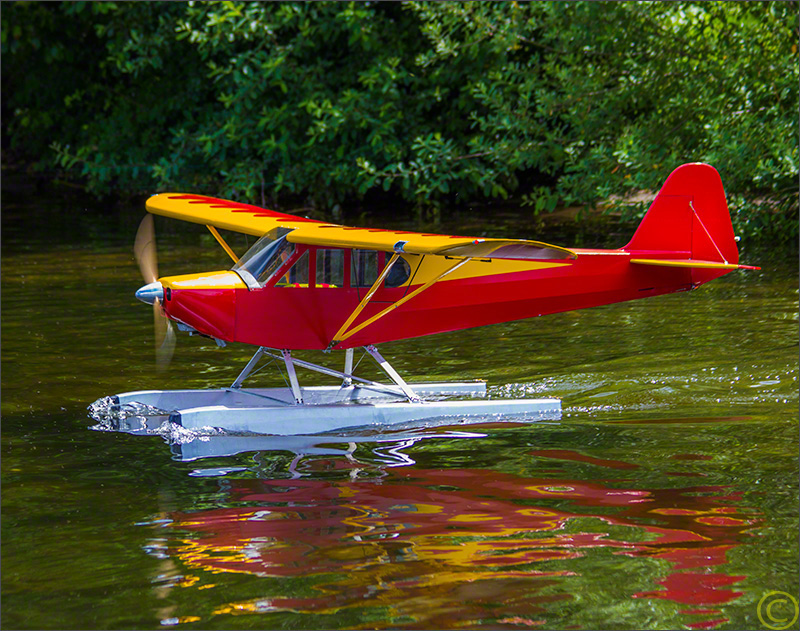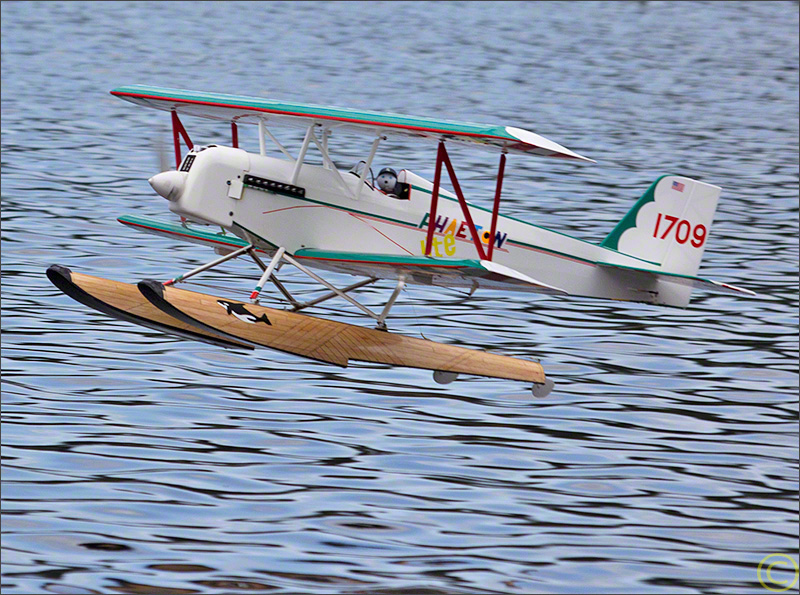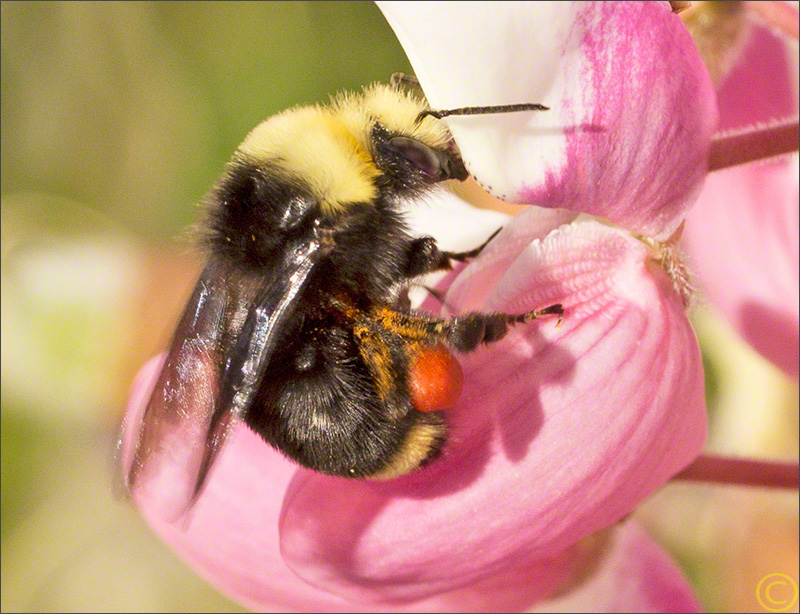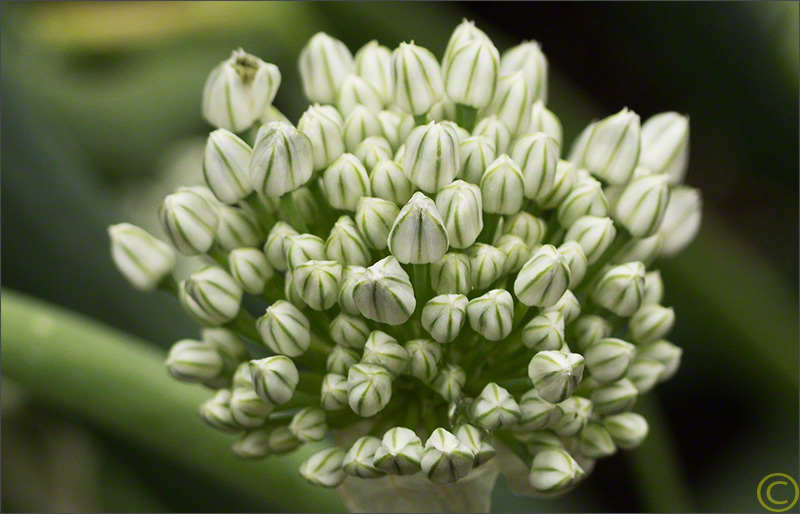 References
---
I hope you enjoyed this article.


Royce Tivel

---