Shelton, WA, RC Flyers
On Parade
Two Shelton, WA, RC Clubs Participate in the Mason County Forest Festival "Paul Bunyan Parade"
---



On June 5, 2010,

Shelton, WA, hosted the annual "Paul Bunyan Parade" during the Mason County Forest Festival. Each Year, the Sanderson Field RC Flyers (SFRCF) and the Lake Nahwatzel RC Float Club (LNRCFC), two Shelton radio-control (RC) clubs, team together to create a float for the parade.



Club members assembled on May 29

to begin work on the float. The float is built on a trailer belonging to SFRCF member Jody Diaz.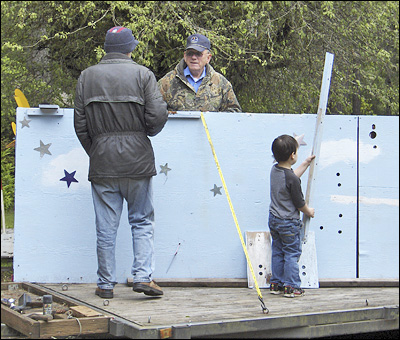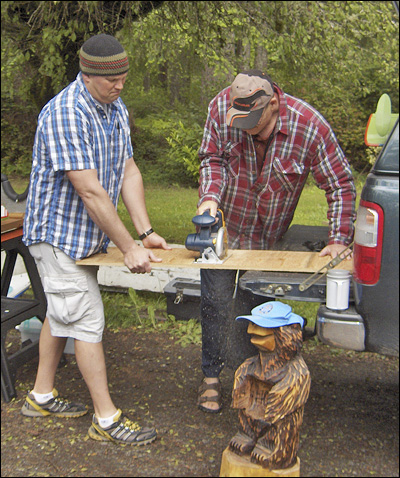 Members brought the aircraft

that would be displayed on the float. After the plywood foundation for the float was attached to the trailer, members temporarily mounted the display aircraft.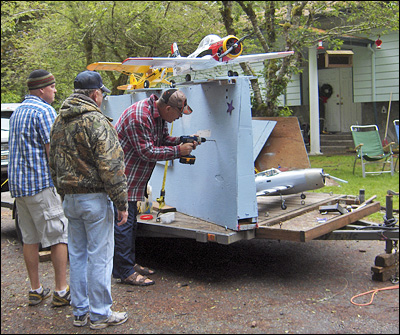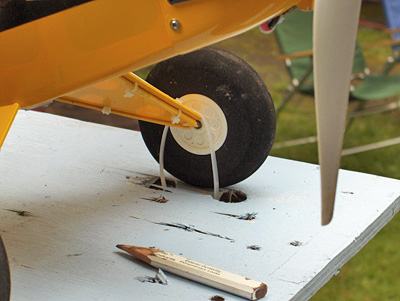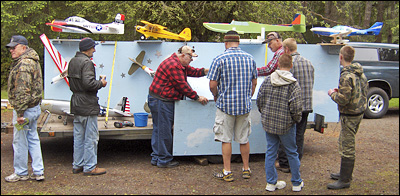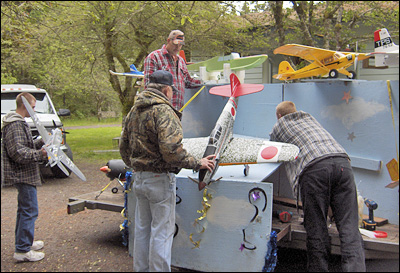 Photos of the float

were taken to document the aircraft positioning and the aircraft were removed until parade day. At the end of this planning day, members participated in a great barbecue prepared by Sharon Diaz.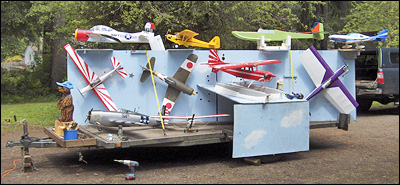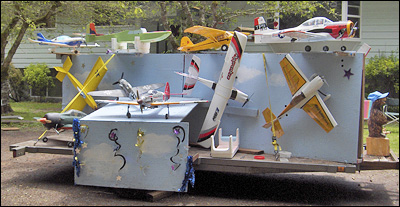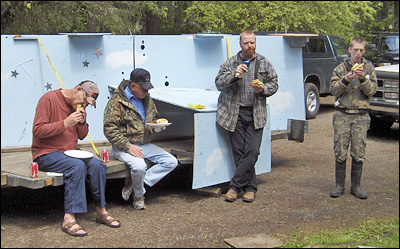 Before the day of the parade,

SFRCF member Sharon Diaz planned the float background and gave the plywood a new coat of paint.



Parade day began with a breakfast

at Blondies Restaurant, a Shelton favorite.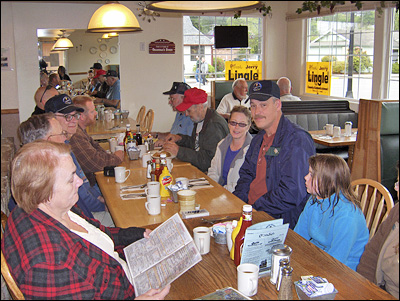 After breakfast,

club members began to assemble the float near the parade starting point. The float was assembled, decorated, and an American Flag was attached as a final touch: the float was ready to go.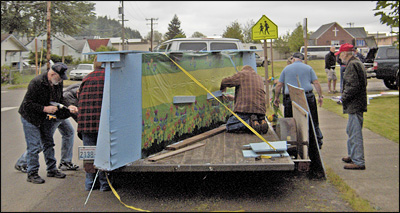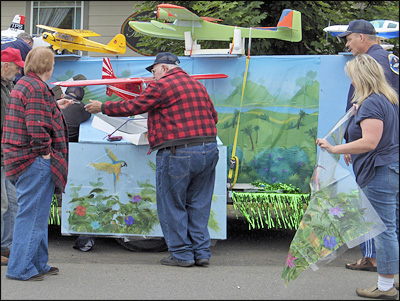 The float was hitched to a van

belonging to, and driven by, Richard Robb. Richard also supervised the attachment of large banners advertising the RC clubs to the sides of the van.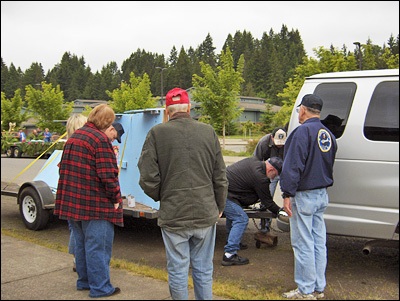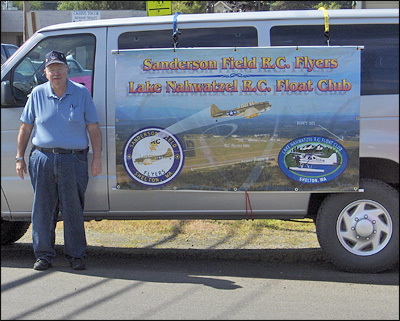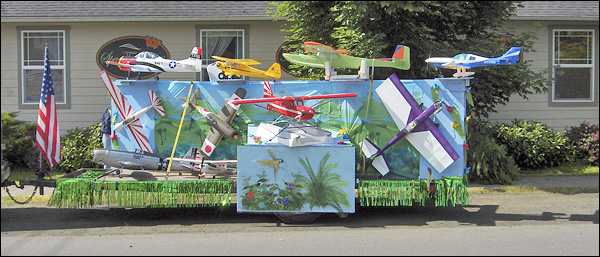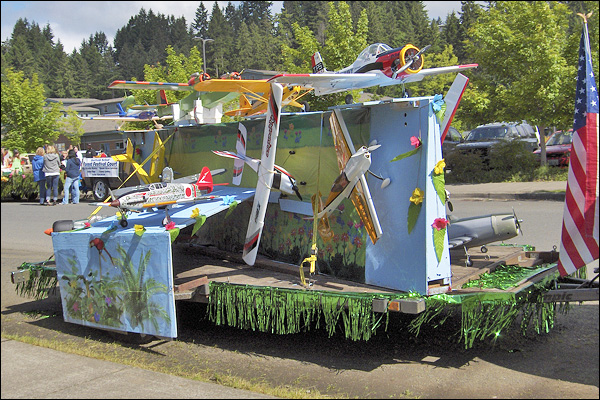 The parade began

at 11:00 AM along Shelton's main street, Railroad Avenue.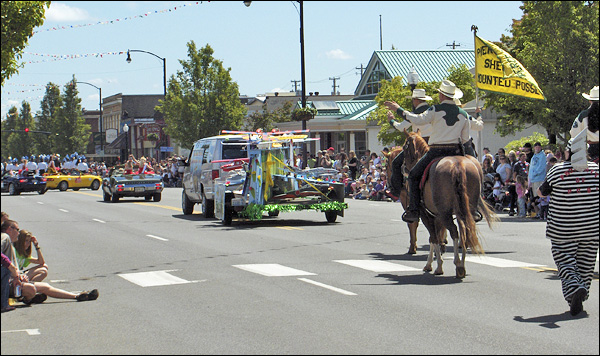 All club members who participated

in preparing the float had lots of fun during the project. Besides preparing the float, members enjoyed the excitement of the parade among the spectators who lined the several blocks of the parade route. The float was awarded third place in its category.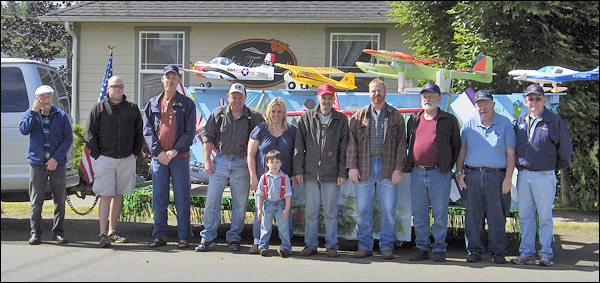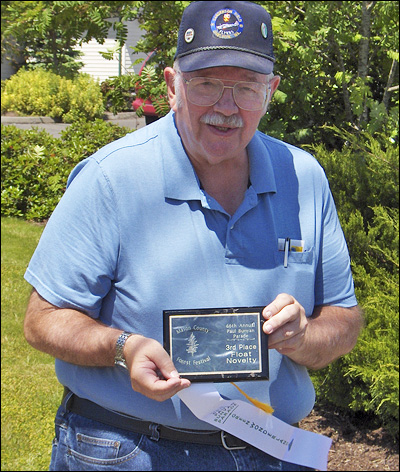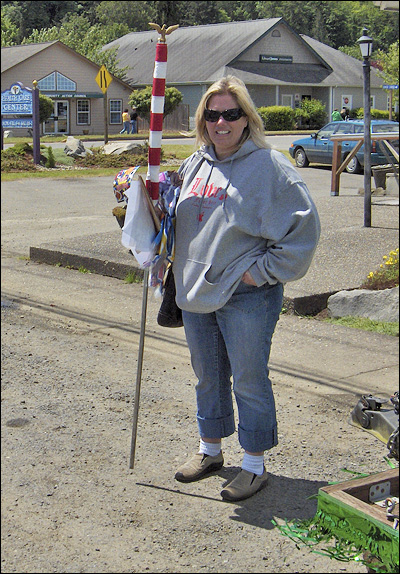 Members who participated

in the assembly of the float included Darryl Casad, Eric Oberg, Bob Beatty, Jody Diaz, Sharon Diaz, Dave Fisher, Troy Lanning, Burt Daggett, Dick Robb, and Chuck Kentfield. Anyone else who helped with the float whose name does not appear in the list--thank you for your help.

Watch a flash slideshow of the Paul Bunyan Parade.
Slide show takes about 6 minutes and will start and run automatically. The slide show contains images taken before, during, and after the parade.



---



I hope you enjoyed this article,




Royce Tivel


---
© Copyright 2008-2010 by Royce Tivel. All Rights Reserved.