A White Christmas for Shelton, Washington
---





I feel lucky to live in the Pacific Northwest.

I am surrounded by woods and lakes and can view the Olympic Mountains any day of the week. What more could I wish for? Well, how about a White Christmas?



A couple of days ago,

I woke up to—snow on the ground. Since then, nearly a foot of snow has accumulated in my front yard. Now, this might not sound like a lot of snow to many who live in other areas, but for Shelton, Washington, snow is always an event, and a White Christmas is, well, Wahooooooooo!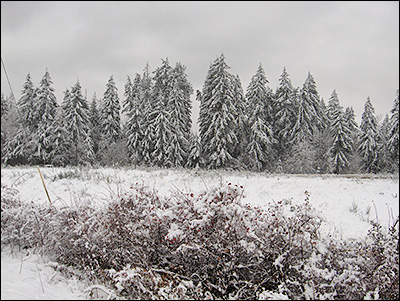 I live in a small trailer park.

There are several children in the park, and it did not take them long to put on coats and gloves and dive into the snow. With a little assistance, they soon built a snowman that will be around after the rest of the snow is gone. Other snowmen magically appeared around the park.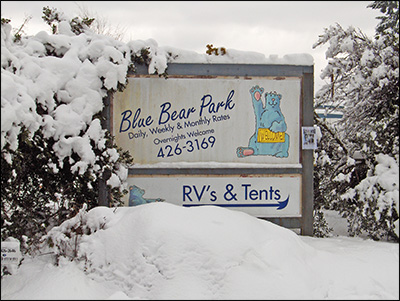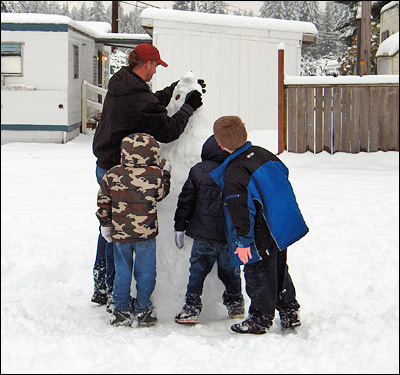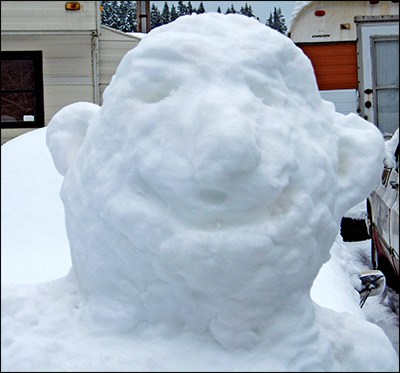 I put on my boots

and headed for the woods adjacent to the park.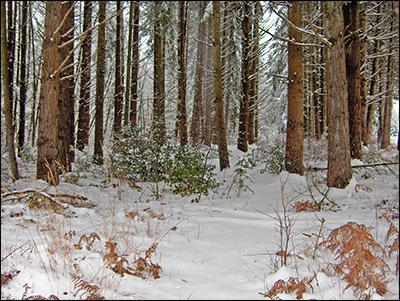 It is always wonderful

to be the first to walk along a snow-covered path in the woods: everything seems so fresh and new.



An old maple leaf

becomes a vision of beauty.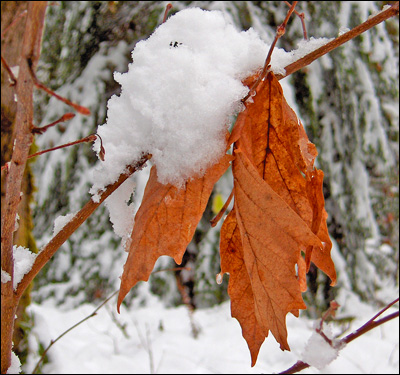 However,

after walking through the snow for awhile, I came across other tracks: I was not the first to walk along the trail since the snow began to fall.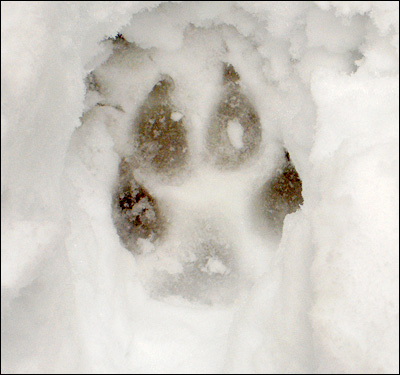 At the end of the trail,

there is a small, cabin-like house. I thought about how wonderful it must be to look out onto a snow-covered field and beyond to the woods.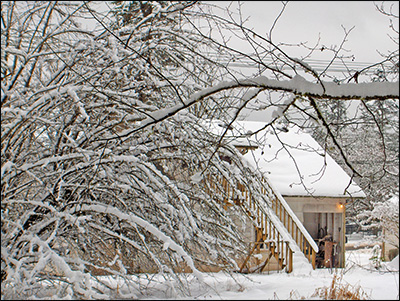 Untold numbers

of both children and adults are dreaming of a White Christmas. For this year, at least, I will be able to experience this in Shelton, Washington.



---



I hope you enjoyed this article,




Royce Tivel


---
© Copyright 2008-2009 by Royce Tivel. All Rights Reserved.