Sanderson Field RC Flyers Host a Swap Meet
---





On April 16, 2011,

the Sanderson Field RC Flyers(SFRCF) held its annual swap meet. Planning for the event began early in the year by reserving space at the local Shelton, WA, high school: the event was held in the cafeteria. The venue was just right for a swap meet as there were plenty of tables and chairs, and lots of room.



Participants arrived at the swap meet at 8AM

to unload merchandise and set up the tables. The early birds greatly appreciated the coffee and doughnuts. The doors were opened to the public at 9AM.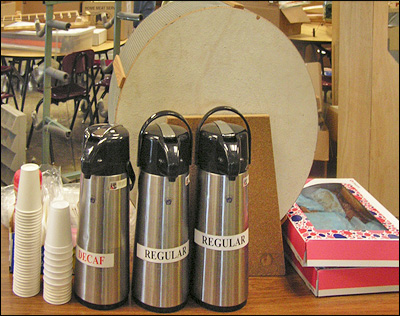 This year, there was a huge selection

of RC goodies from complete aircraft to balsa and covering. Swap meets are great places for wannabe pilots to find a complete trainer—ready to fly—or for the experienced pilots and builders to find just the right engine or other component for their new project—at bargain prices.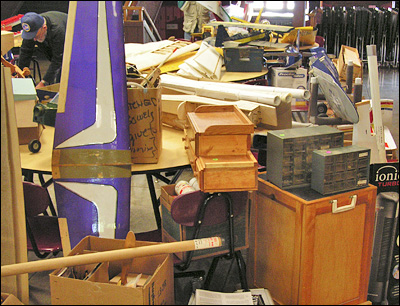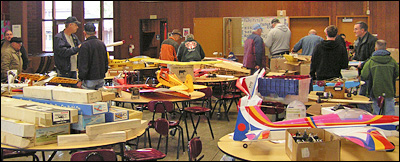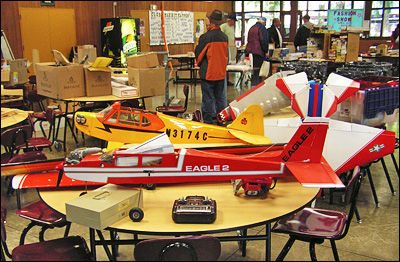 Burton Dagget, an SFRCF member, and his wife

brought a beautiful, handmade quilt to this year's swap meet and offered raffle tickets for a chance to win the quilt. The tickets are being sold elsewhere, as well, and the drawing will be held later in the year. Money from the raffle will be donated to the club.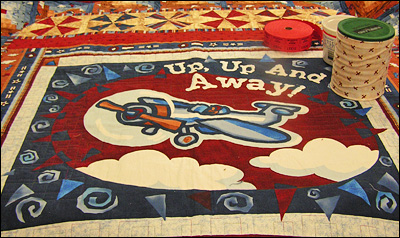 SFRCF has now held the swap meet

enough times for returning participants to become friends. It is great to visit and exchange news and ideas about the RC hobby.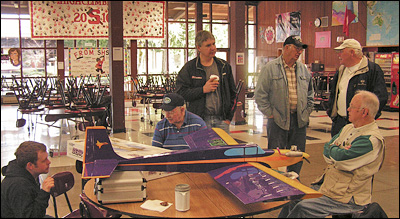 This year's event was a great success

and all participants are looking forward to the next regional swap meet.



Special thanks

to Chuck Kentfield, Bob Beatty, Burt Daggett, Gordon Osberg, Richard Robb, Robert Mason, and Jay Lowe for their help in putting on the event.



---



I hope you enjoyed this article,




Royce Tivel


---
© Copyright 2011 by Royce Tivel. All Rights Reserved.