A Day in seattle
---
On July, 2006, I served as a tour guide for a relative who had one day available for a visit to Seattle, Washington. Starting from Bremerton, we left early in the morning aboard the Walla Walla and enjoyed my favorite Washington ferry route. The ferry navigated through the scenic Rich Passage and, after an hour, arrived in seattle.
After driving off the ferry, I parked the car in a nearby garage—and headed to the nearest Starbucks. Fortified with a mocha, we hiked to the Pike Place Market, passing by Ye Olde Curiosity Shop on the way. We entered the market from the lower-level entrance. After climbing a few more steps, we entered a magical world of sound and color.
Later, we left the market at its main entrance and listened, for a time, to street musicians. Next, we entered every cook's dream store, Sur la Table. The Seattle Aquarium was our next stop.
After purchasing our admission tickets, we entered a world of life and color of another kind. The aquarium's aquatic exhibits and artwork were incredible. We were thrilled with the experience of observing sea life from within the aquarium's underwater dome. Of special interest, especially for families with young children, was the touching pool for directly experiencing sea life.
We walked back to our car and drove to the Museum of Flight. We ended our day's visit to Seattle at the museum after spending the afternoon wandering through the floors of aeronautic exhibits, including an Air force One and a Concorde parked in a field outside the museum.
The gallery of images below tell the story of our one day visit to Seattle. This gallery replaces a slide show which displayed small-sized images. I hope you enjoy these images as much as I enjoyed capturing them.
Ferry Route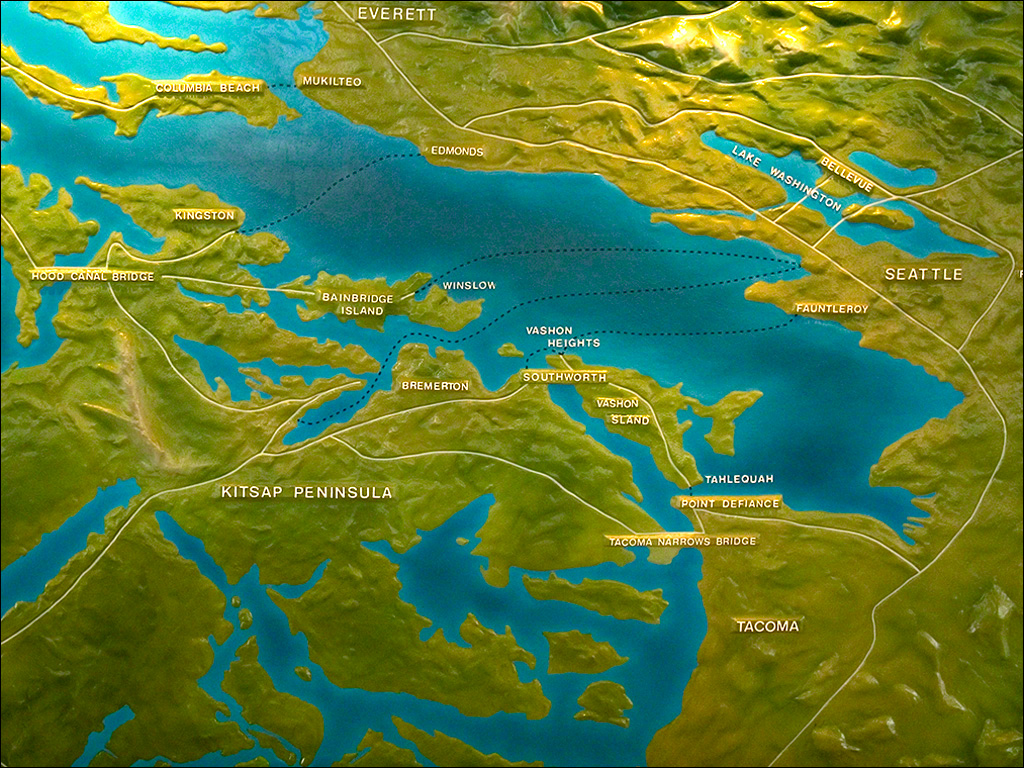 Walla Walla
Leaving Bremerton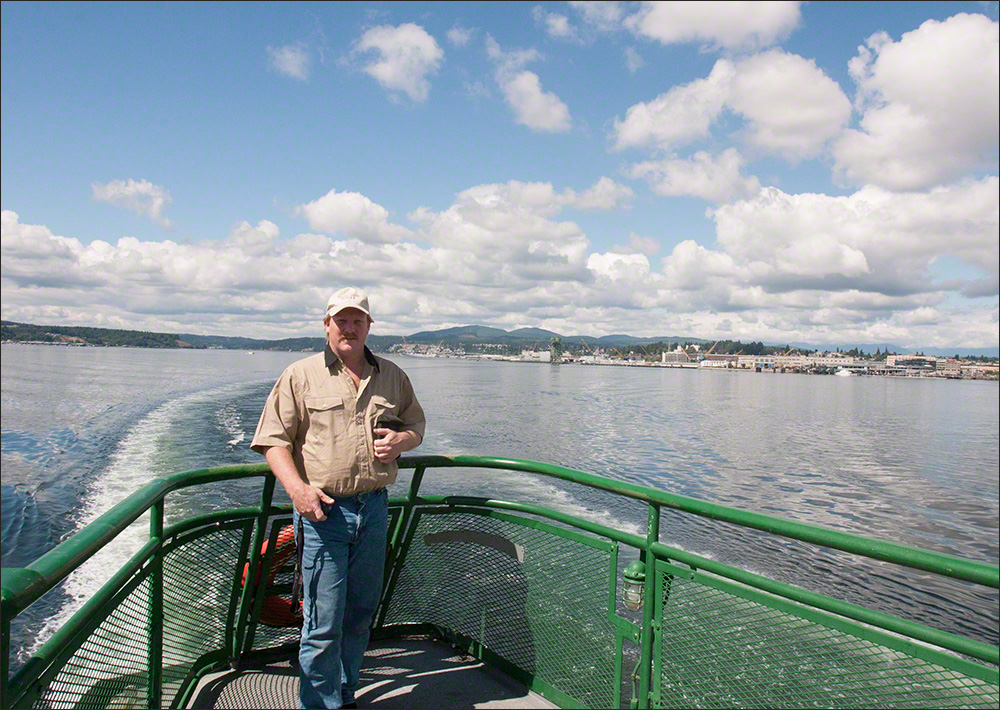 Manette Bridge
In the Channel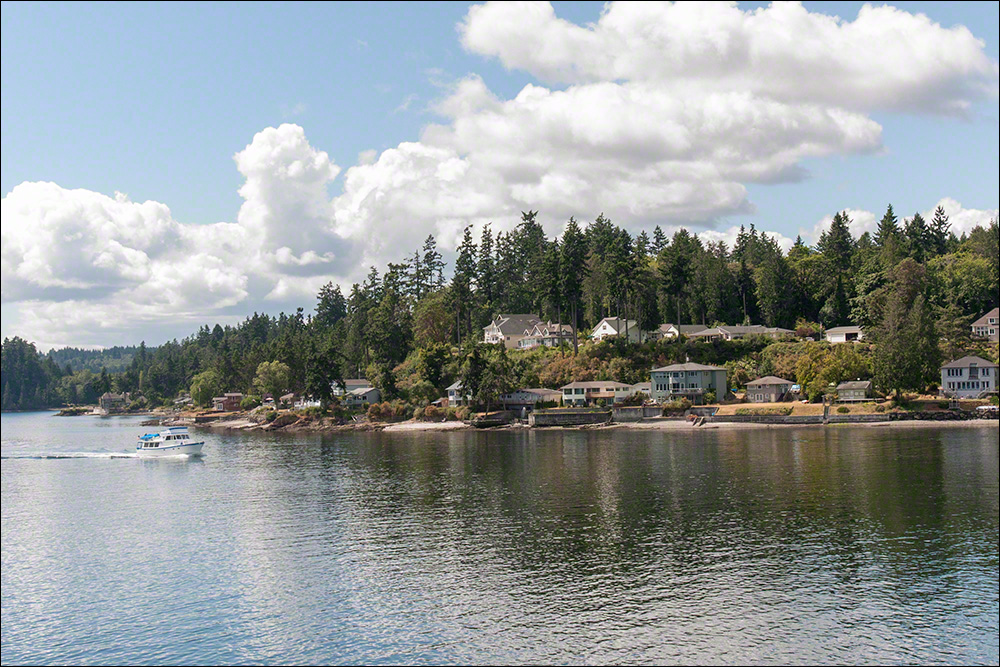 Tourists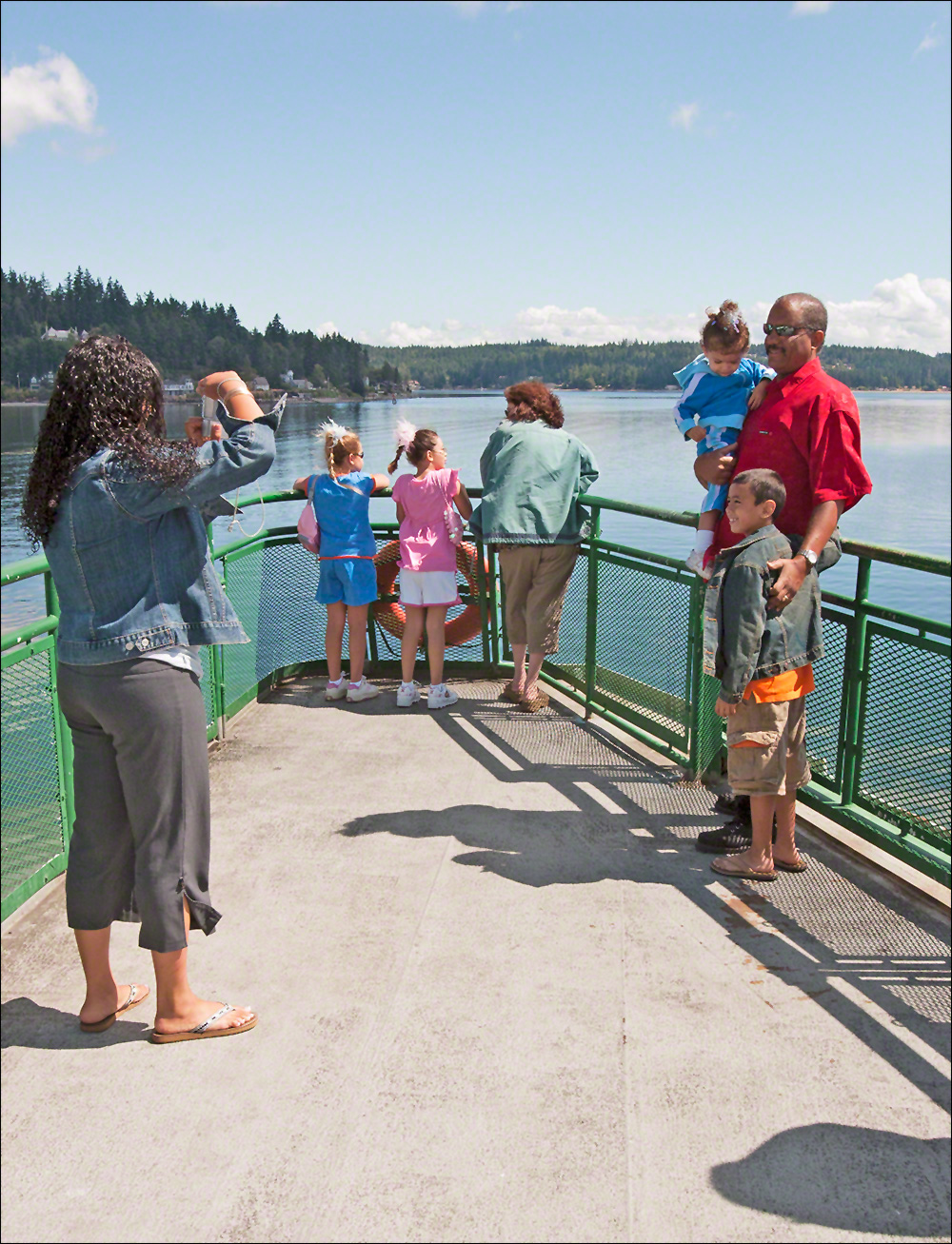 The Seattle to Bremerton Ferry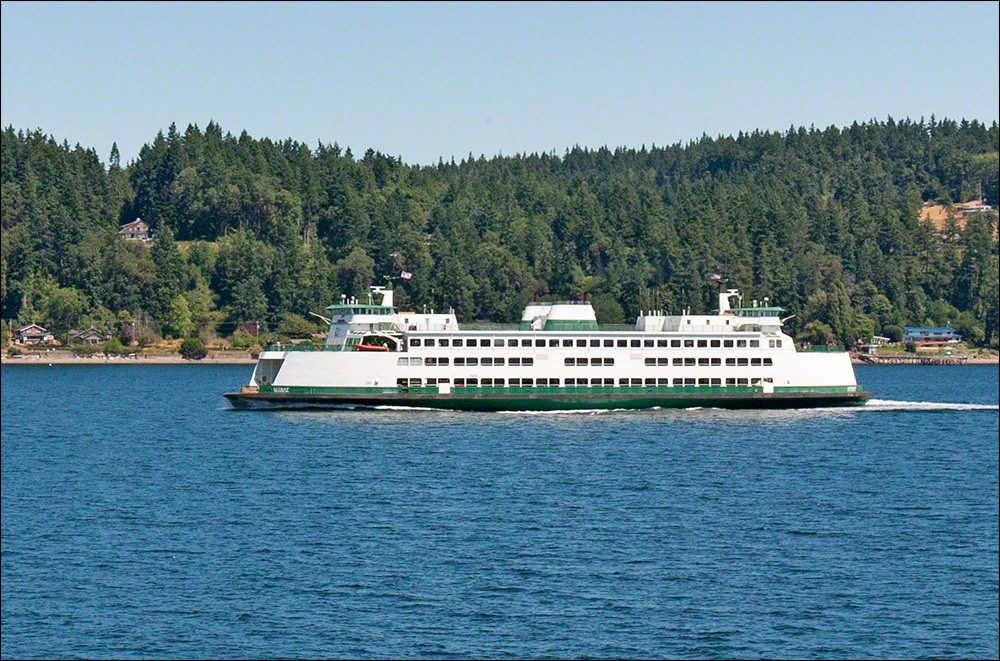 On the Sun Deck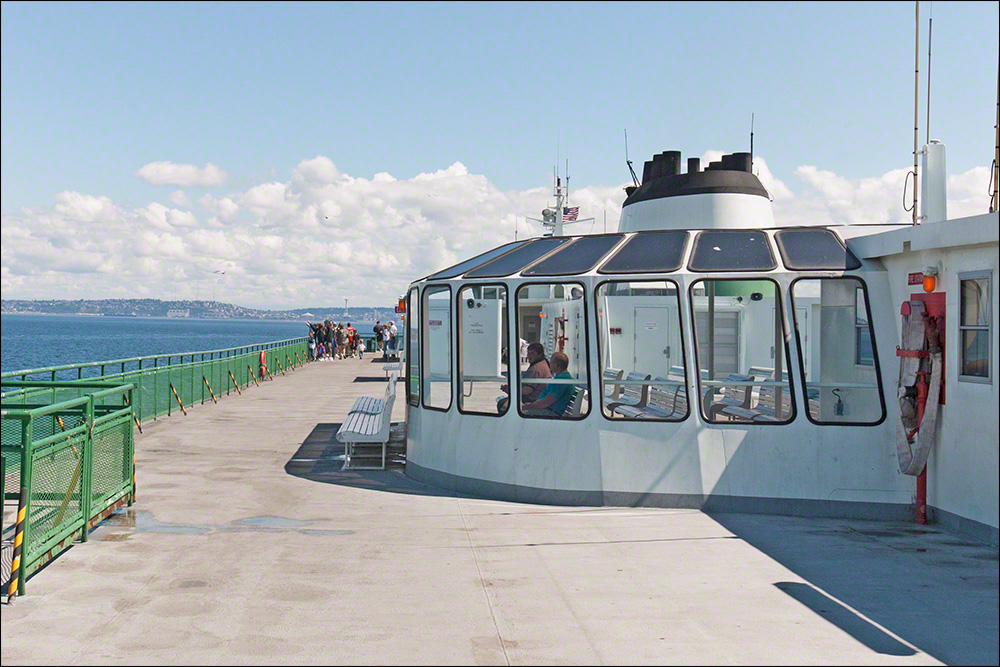 Arriving in Seattle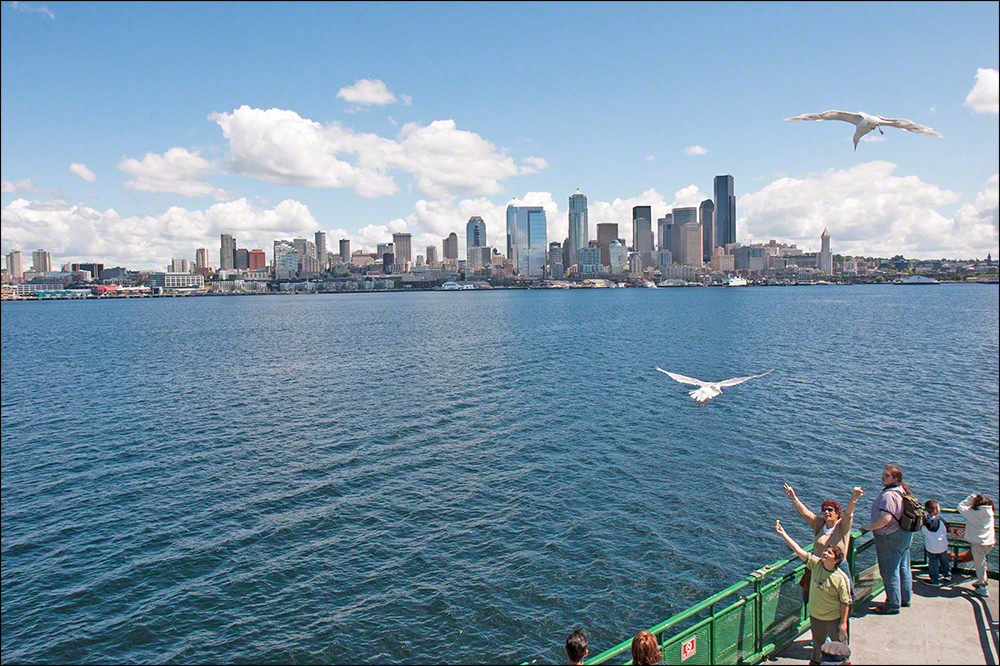 Capturing the Moment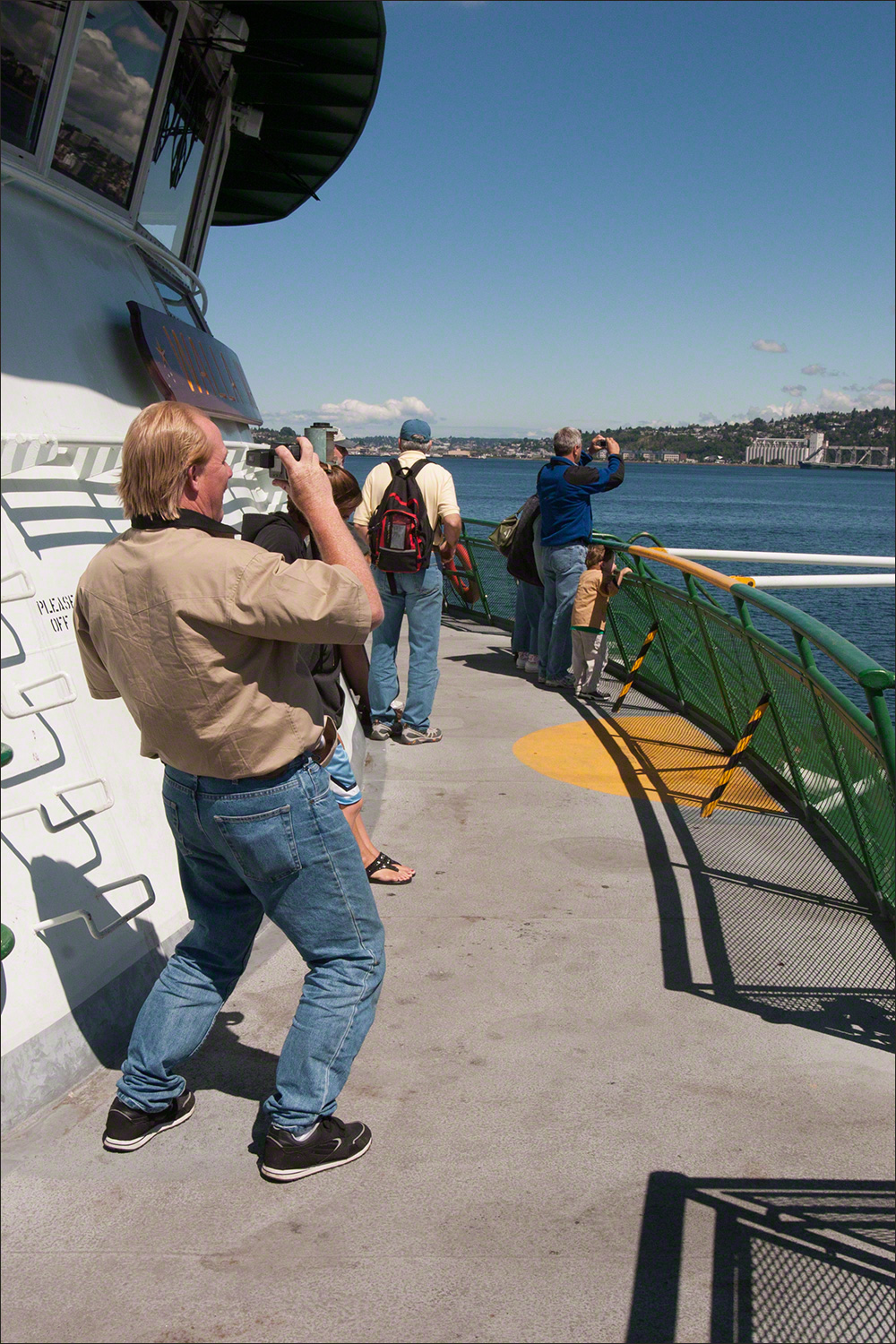 Seattle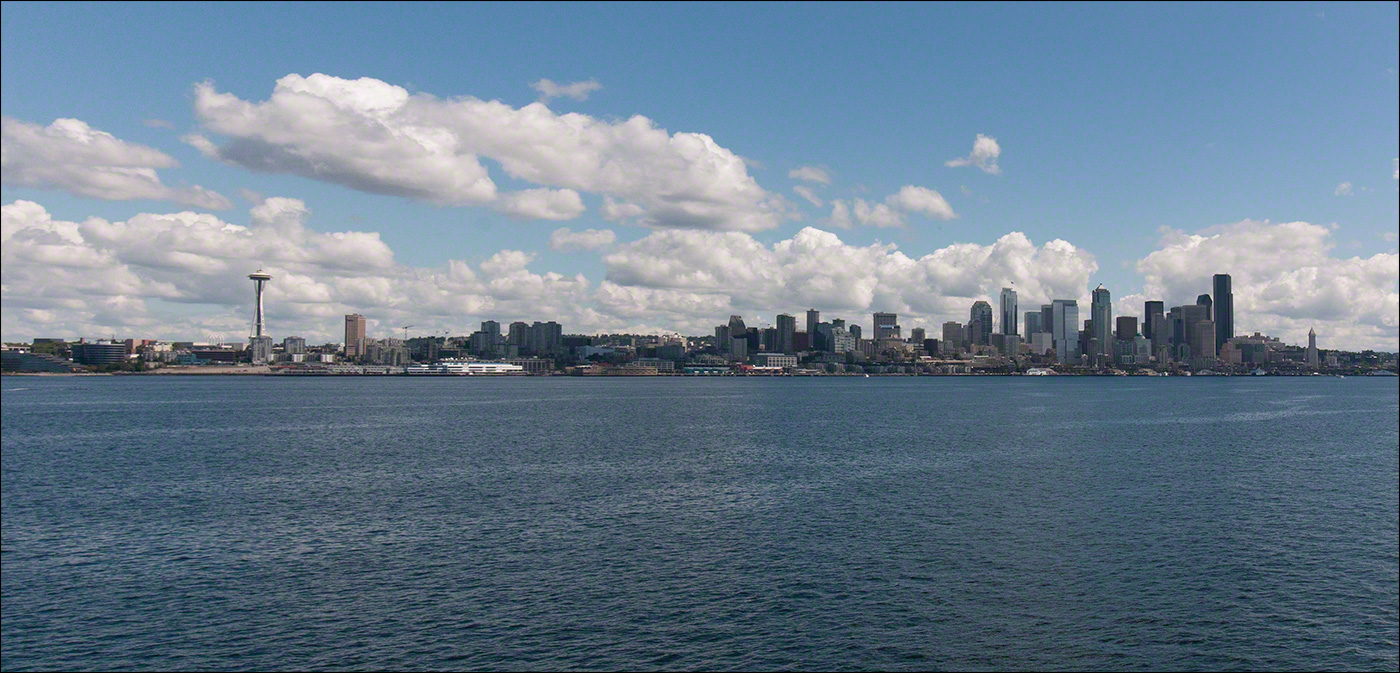 Starbucks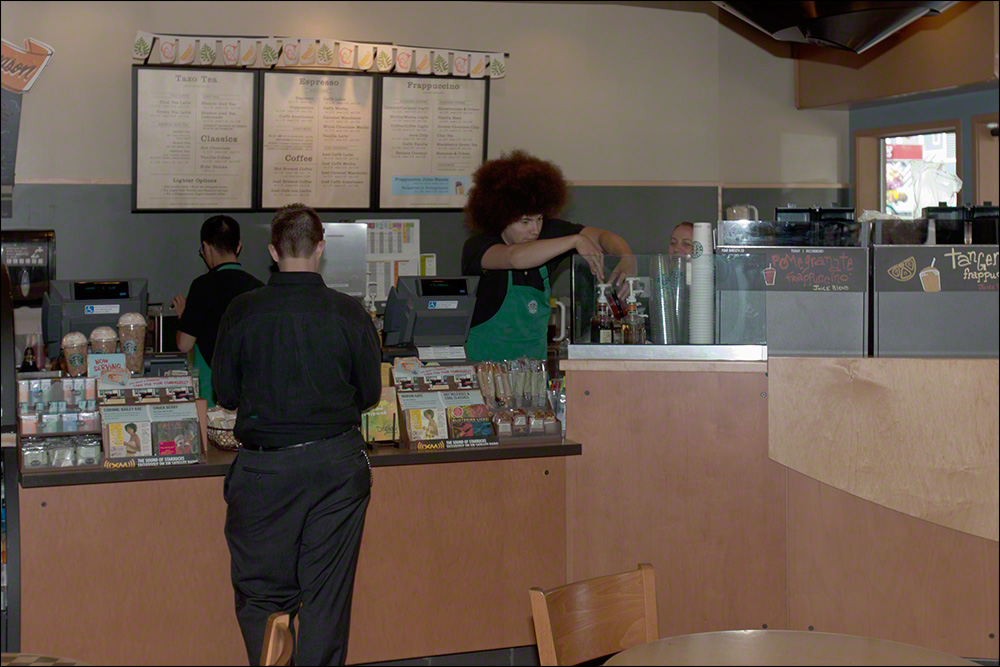 Ye Olde Curiosity Shop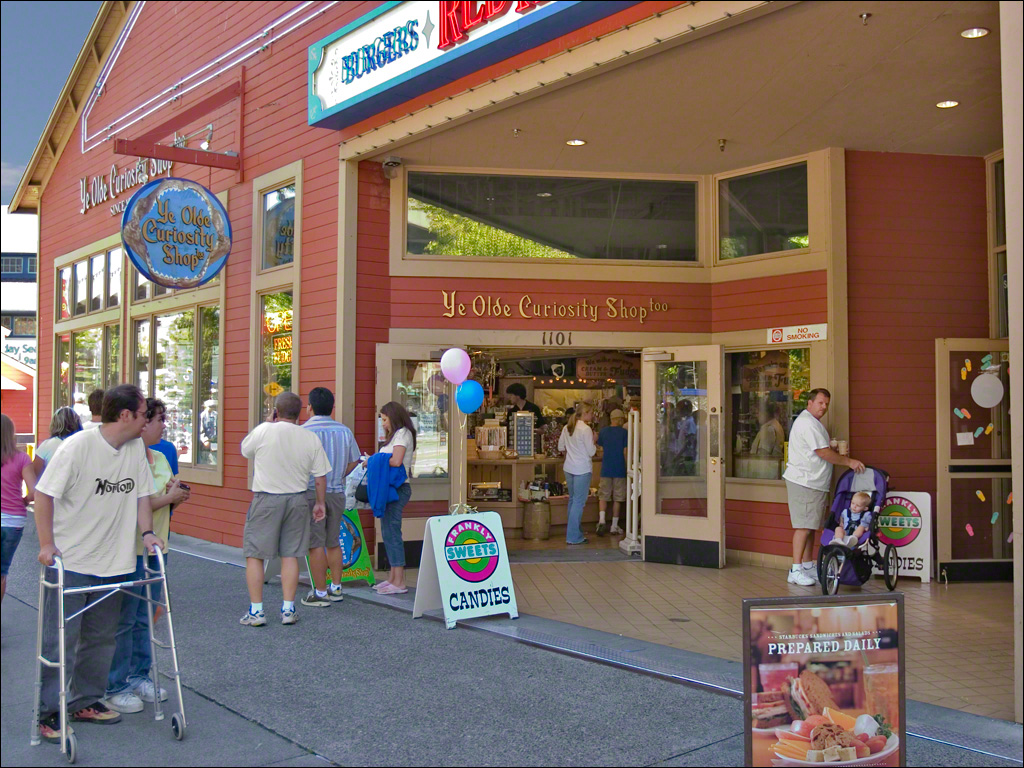 Hiking to the Market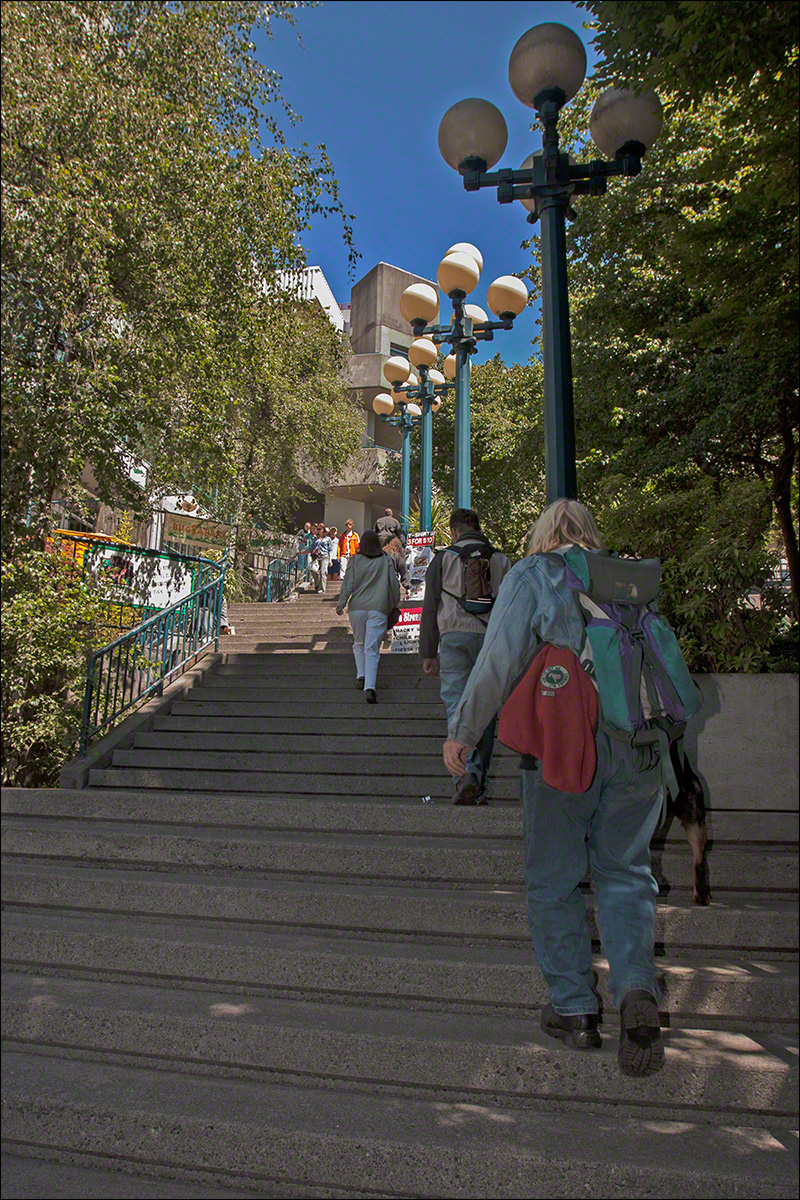 Lower Market Entrance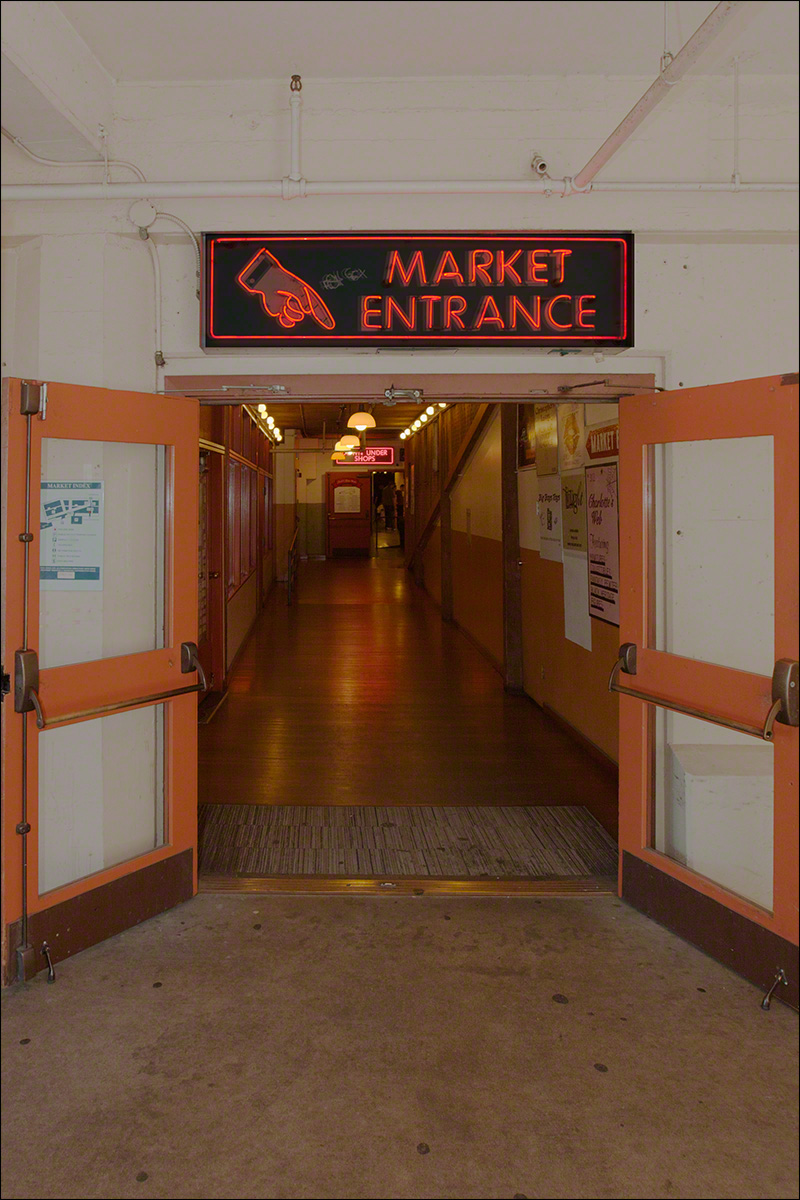 Fred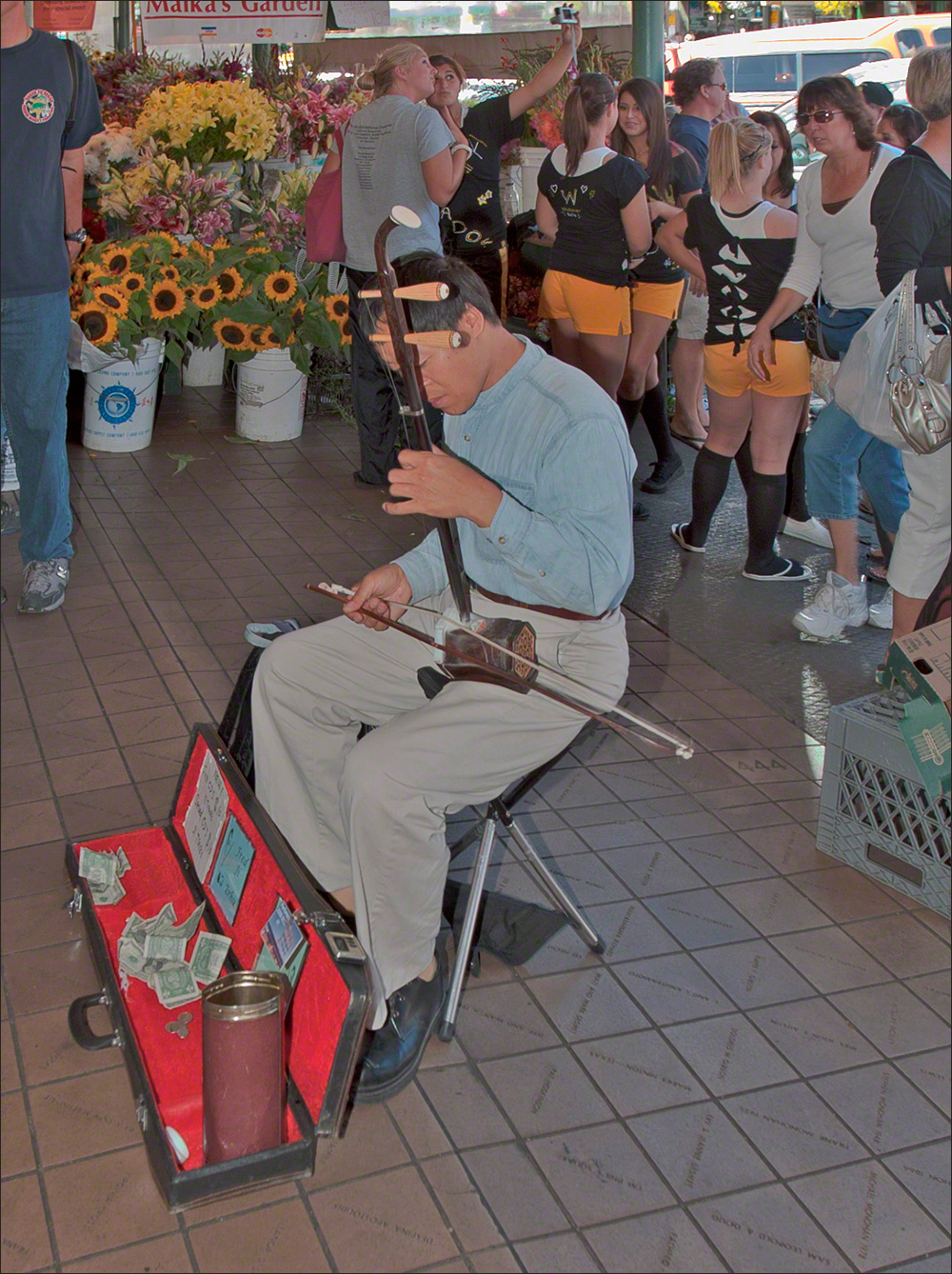 In the Pike Place Market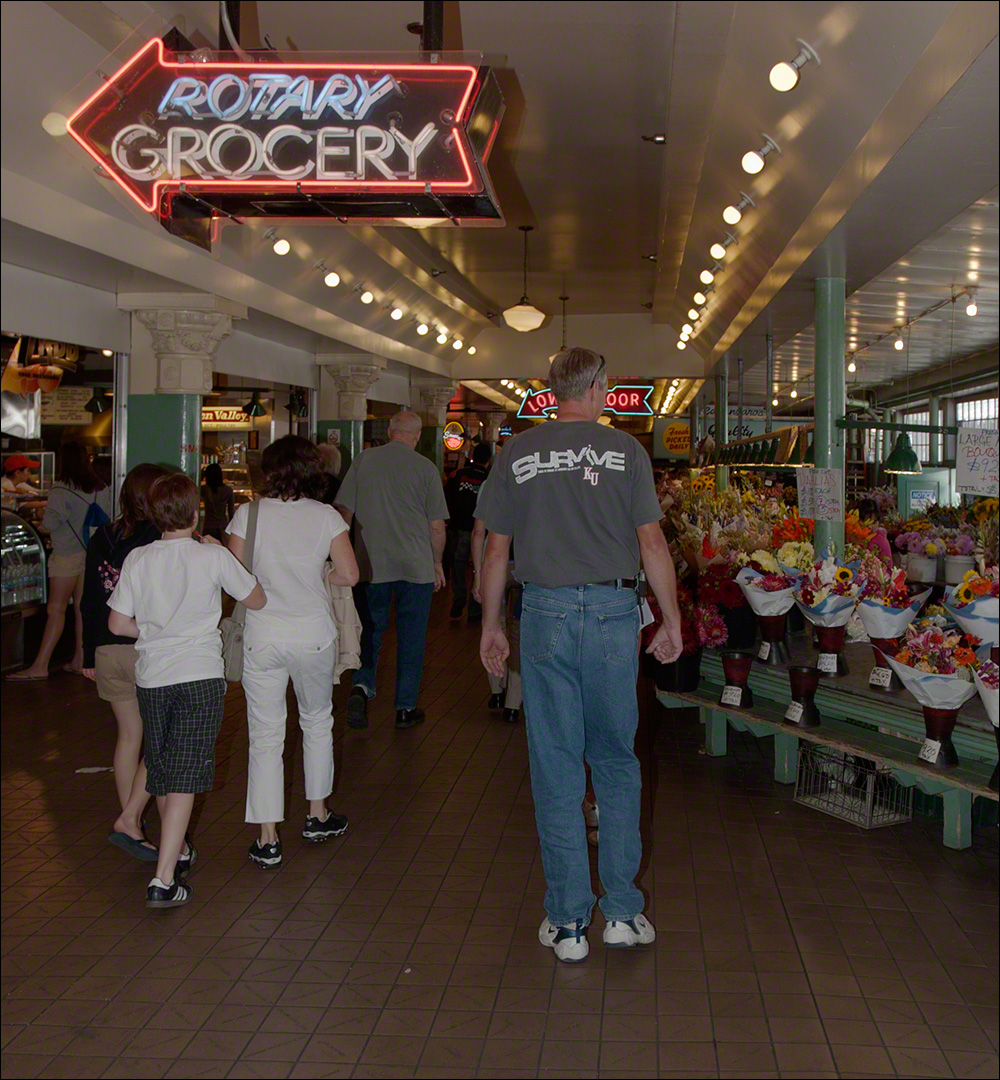 Bouquet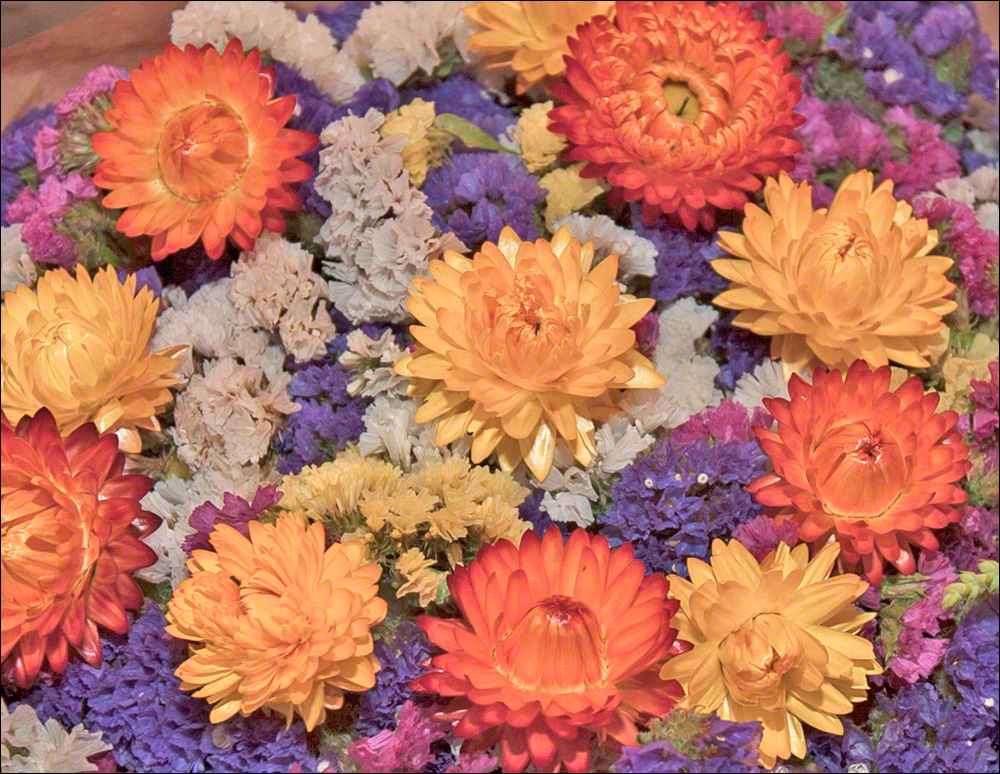 Color Everywhere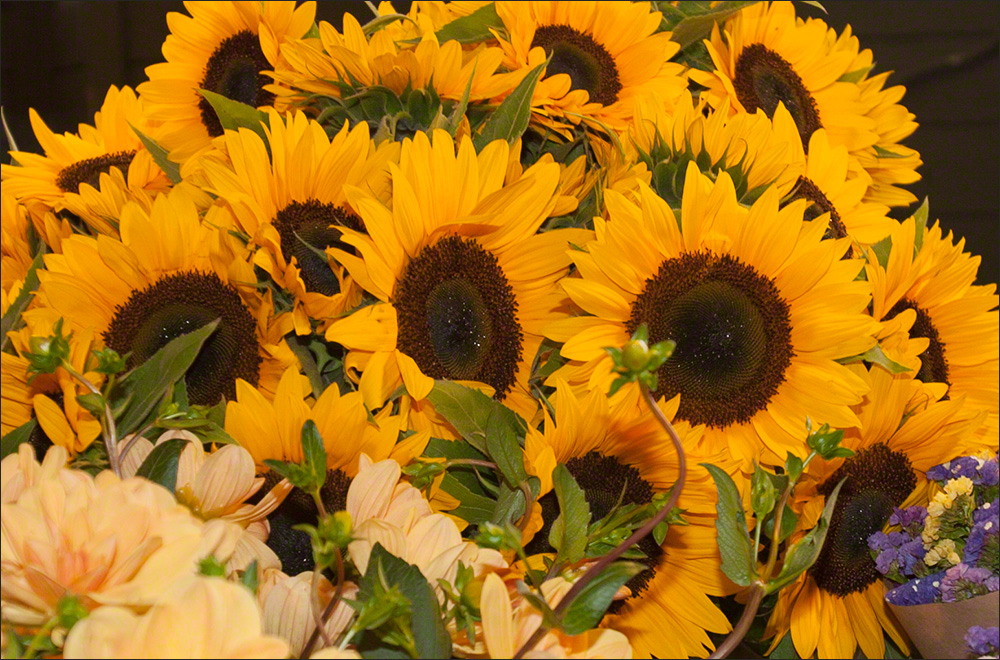 Flower Vendor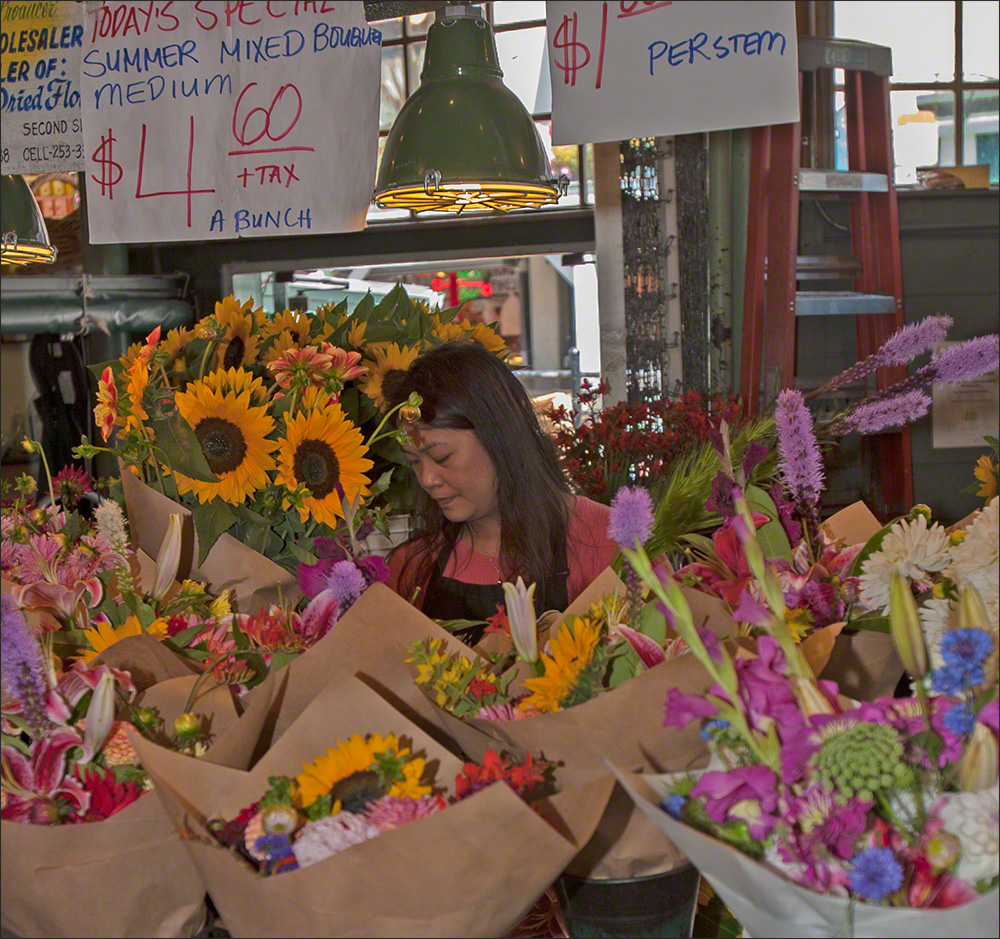 Vegetables and Fruits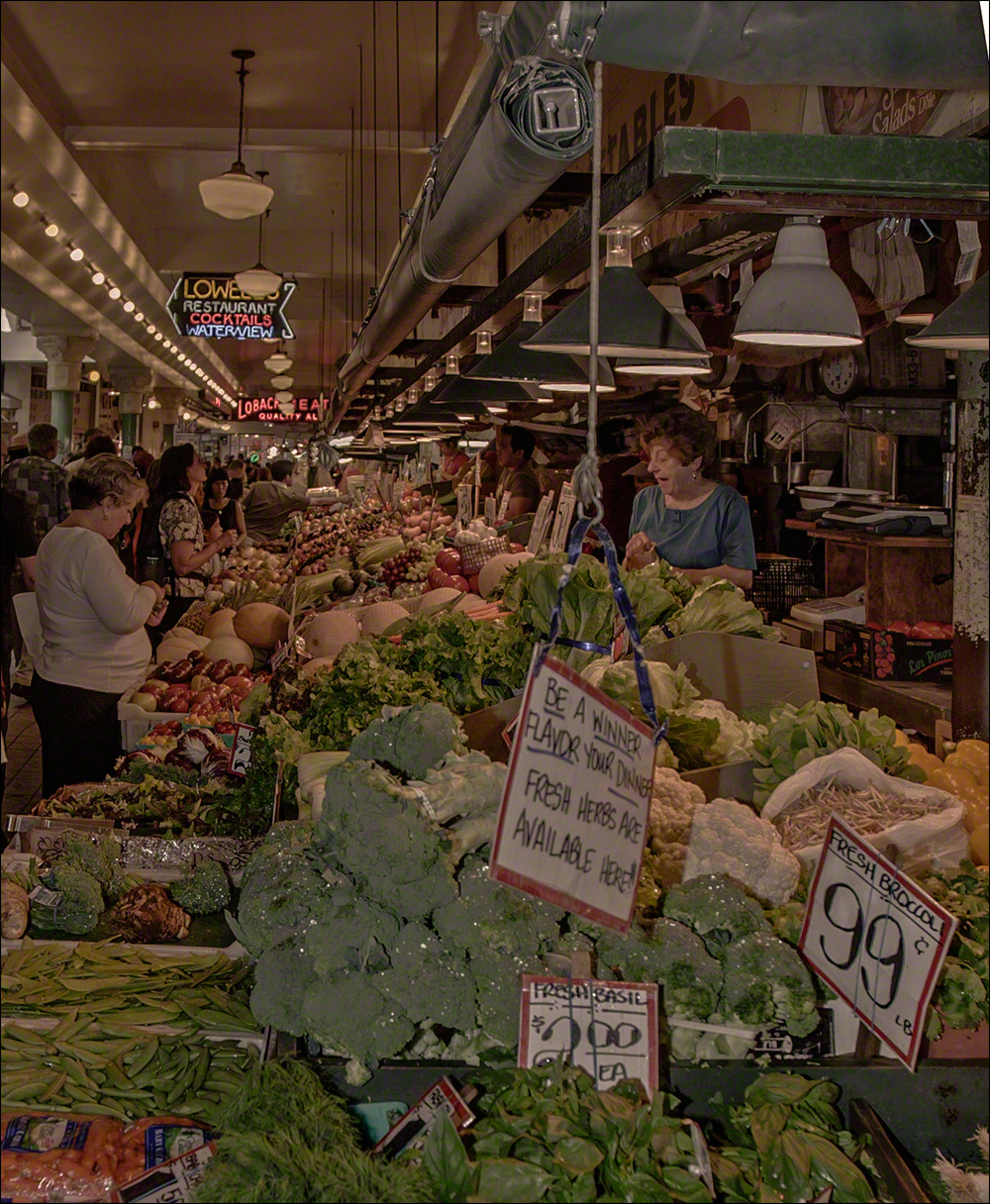 Sampling the Fruit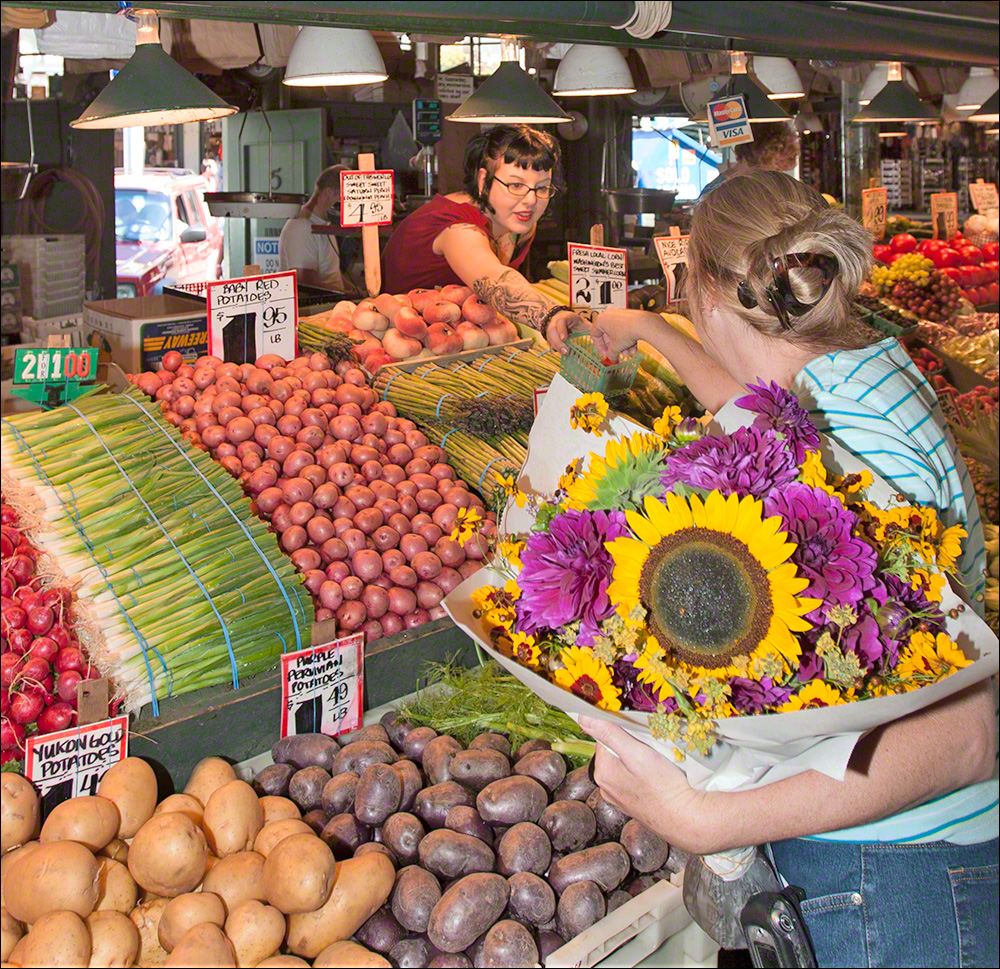 Peach Tasting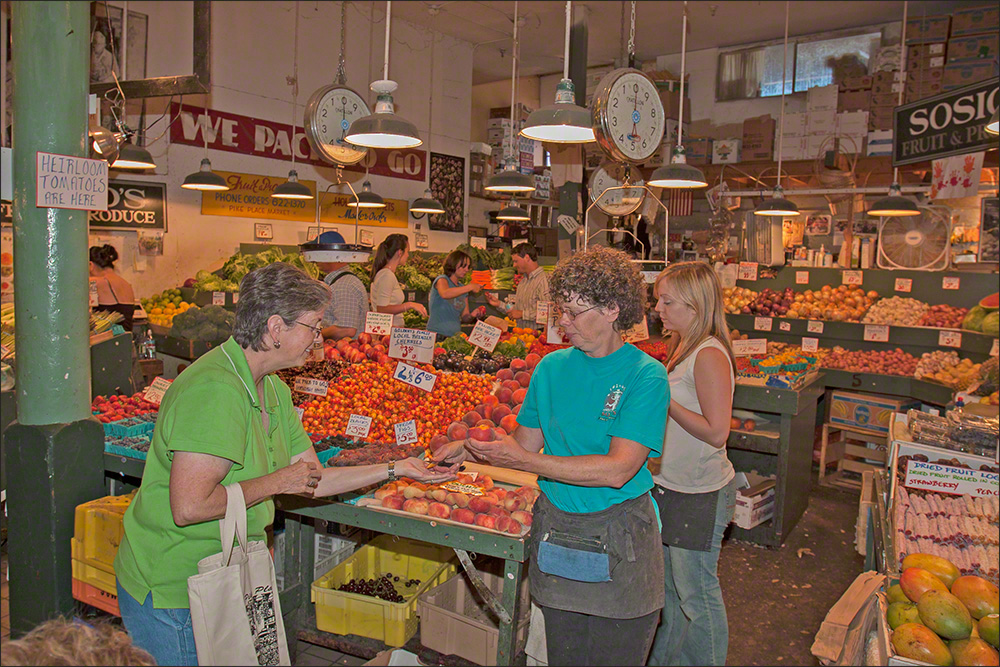 Sea Delicacies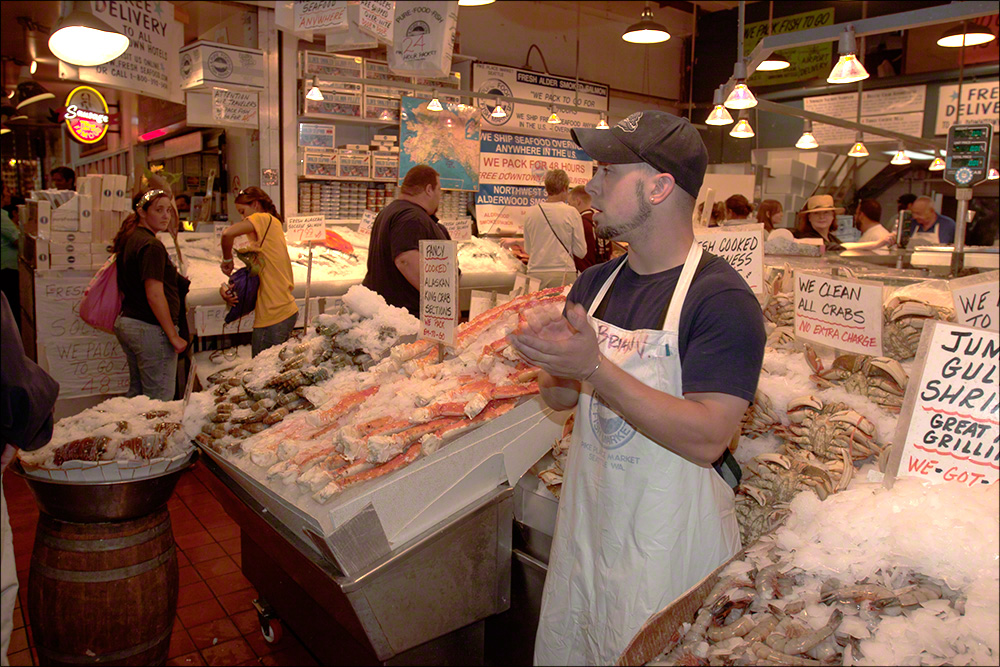 Shahrazad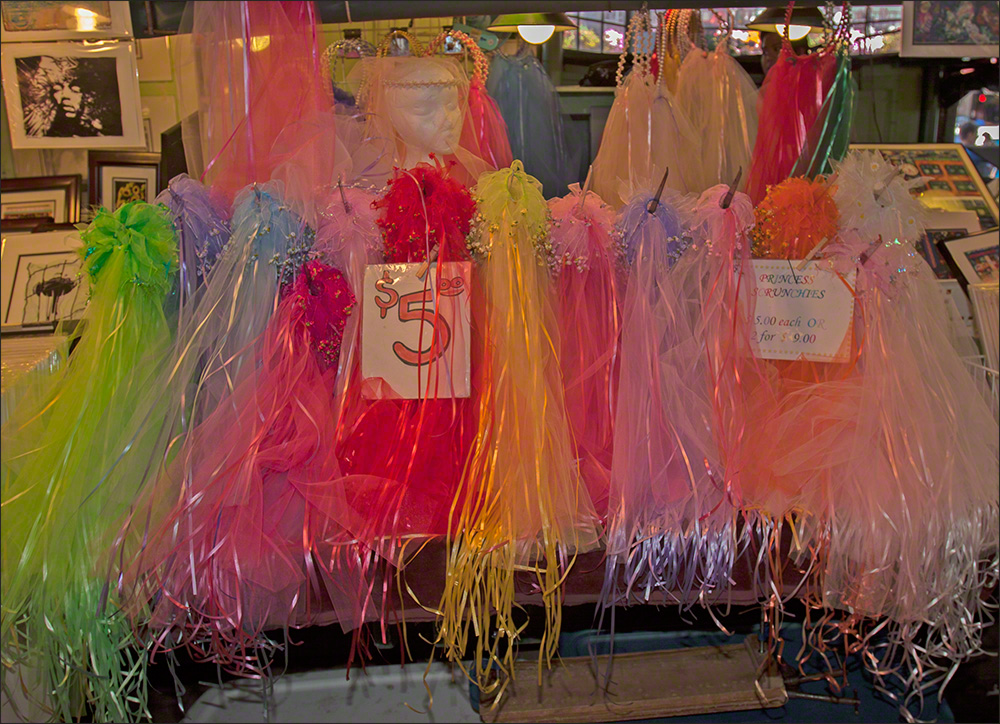 Main Entrance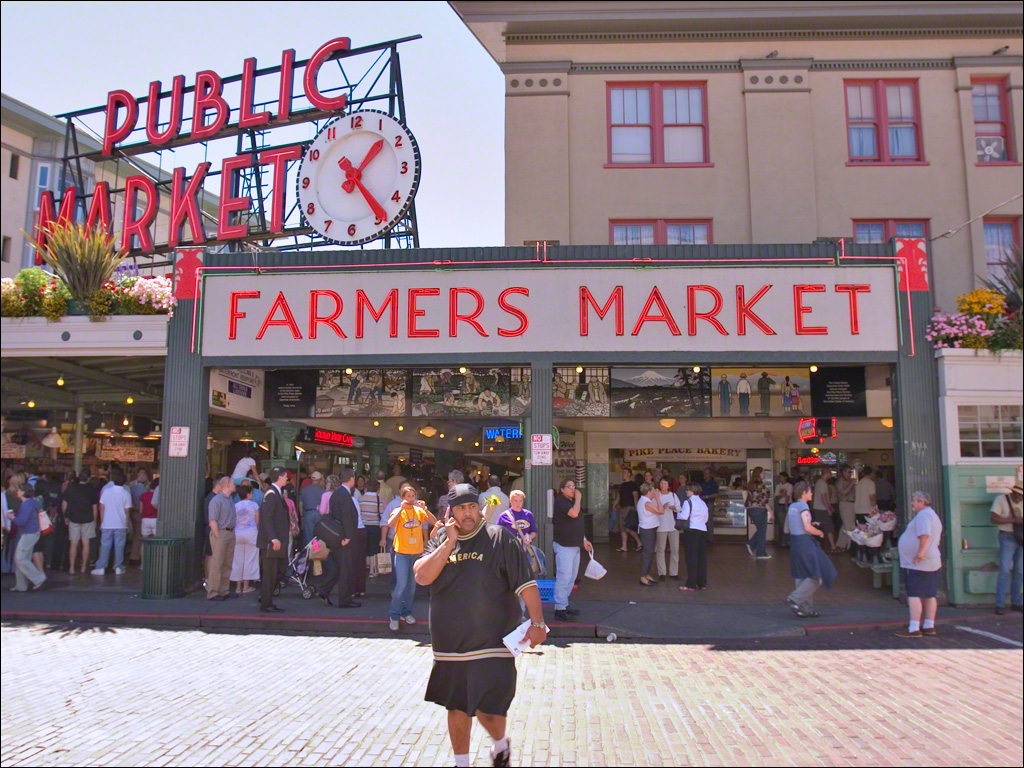 On the Street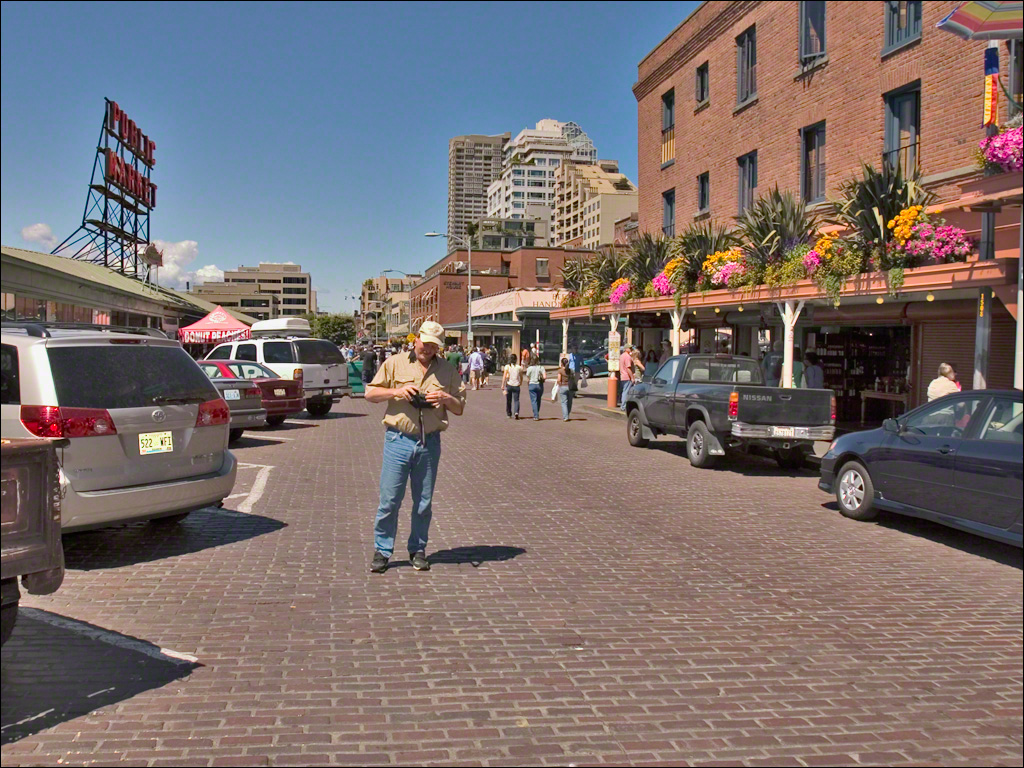 Wild Salmon Delivered Here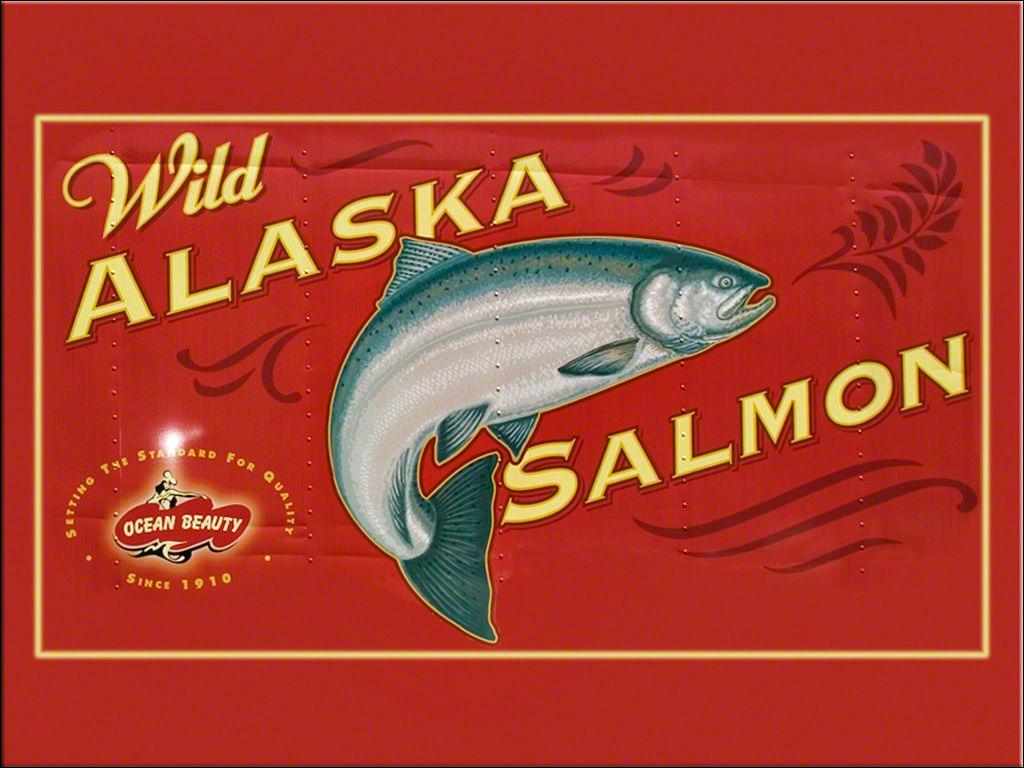 Street Musicians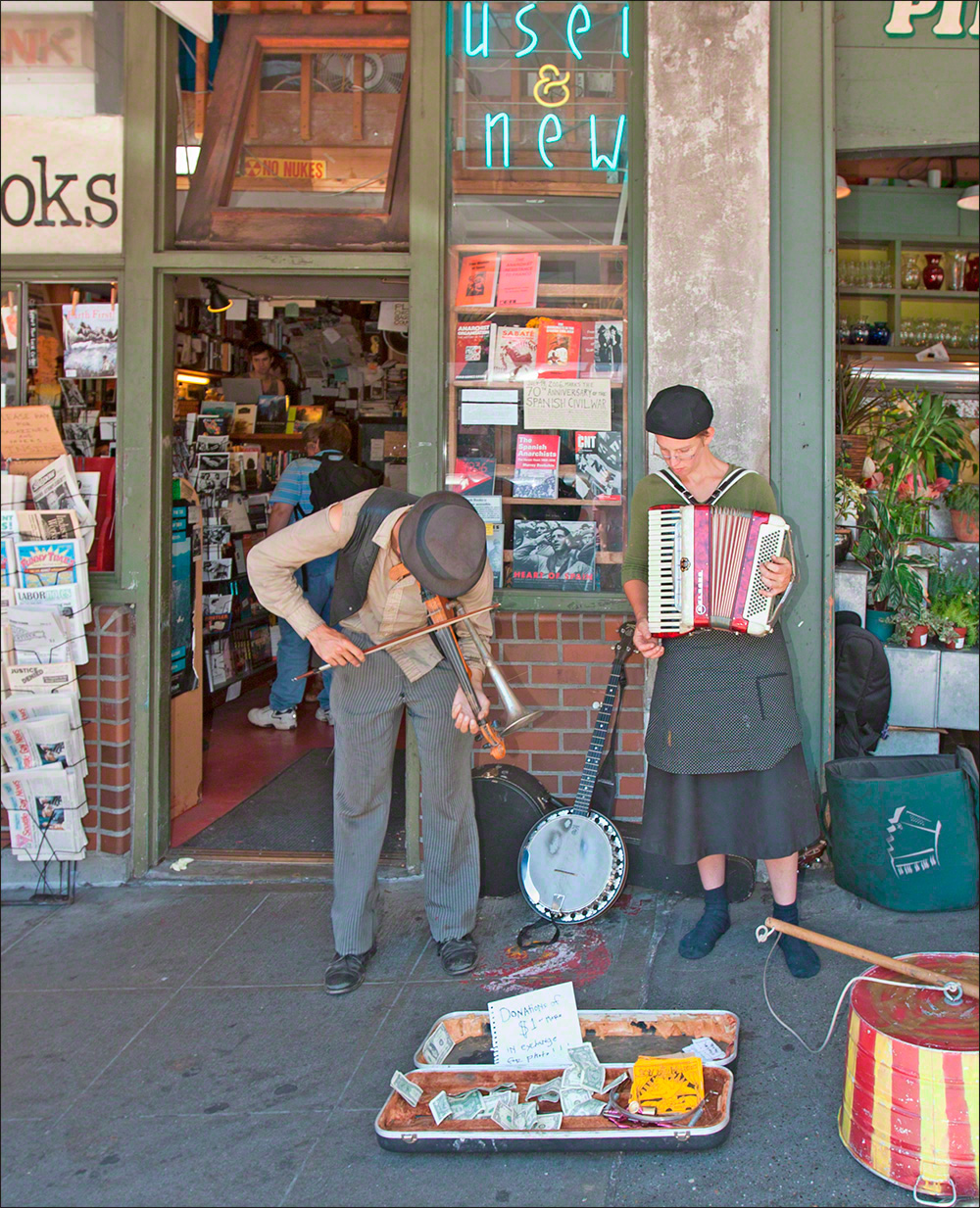 Inside Sur la Table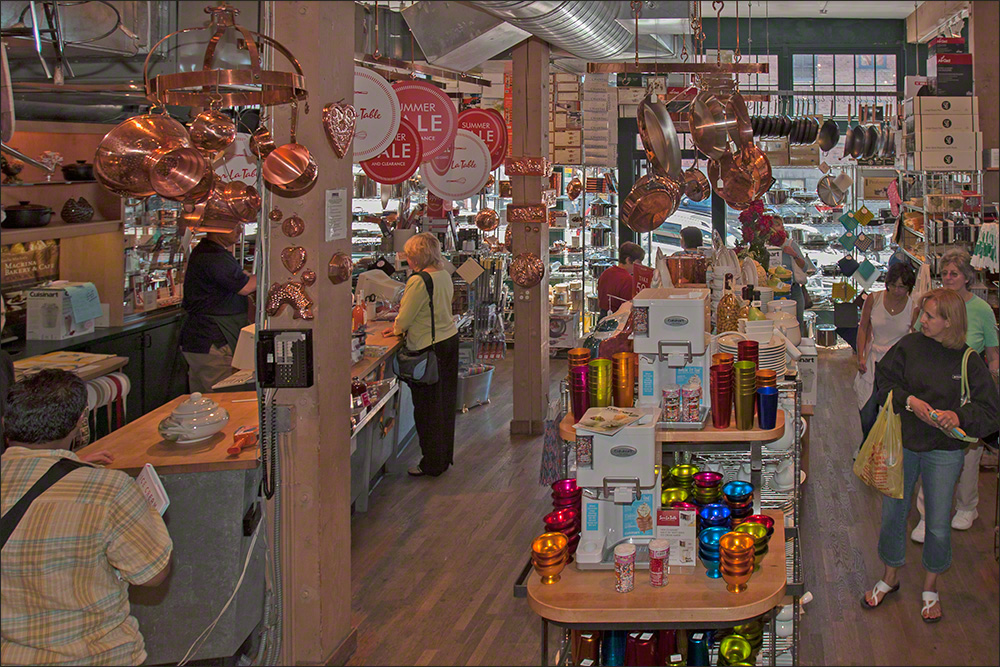 On the Way to the Aquarium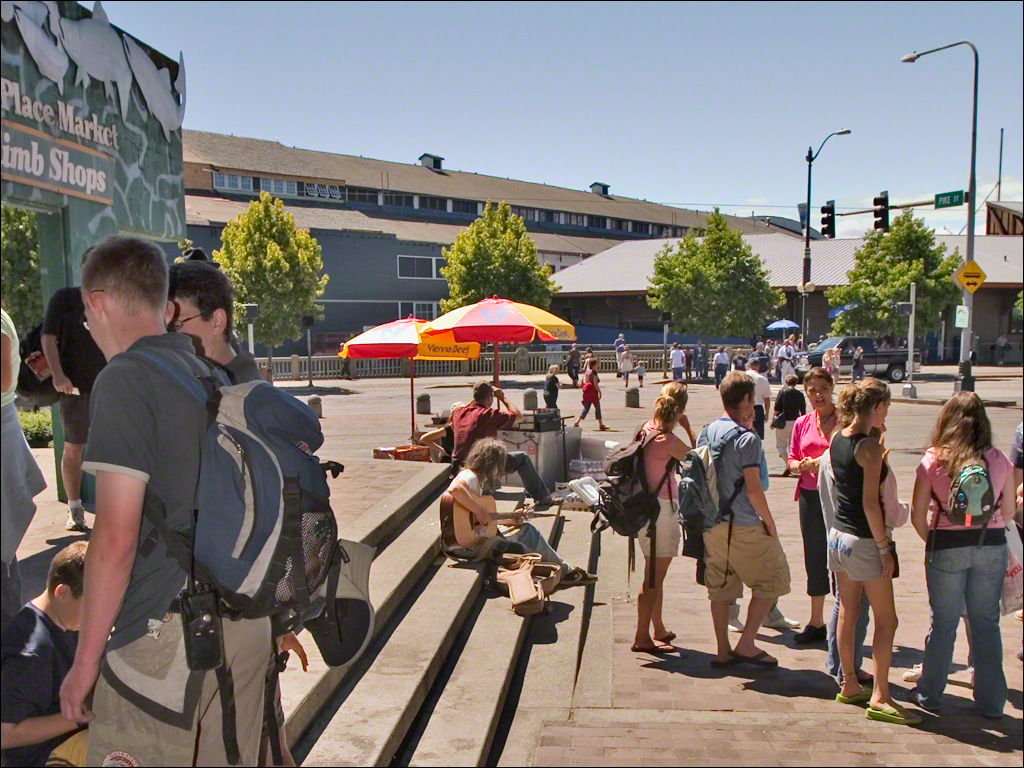 At the Aquarium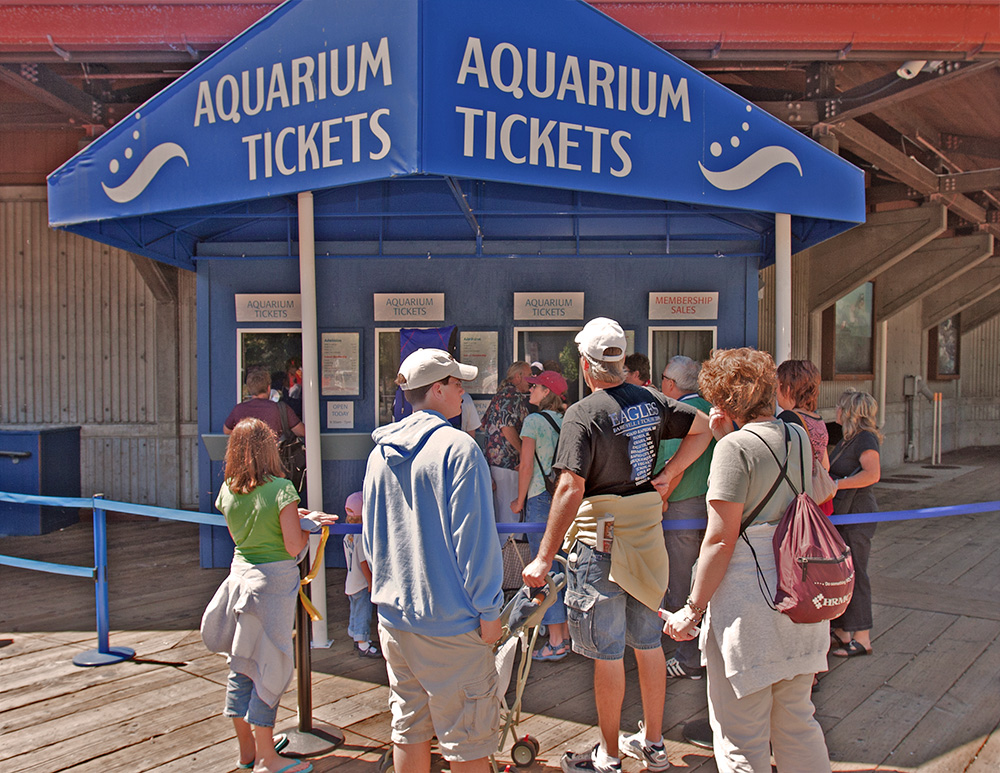 At the Ticket Counter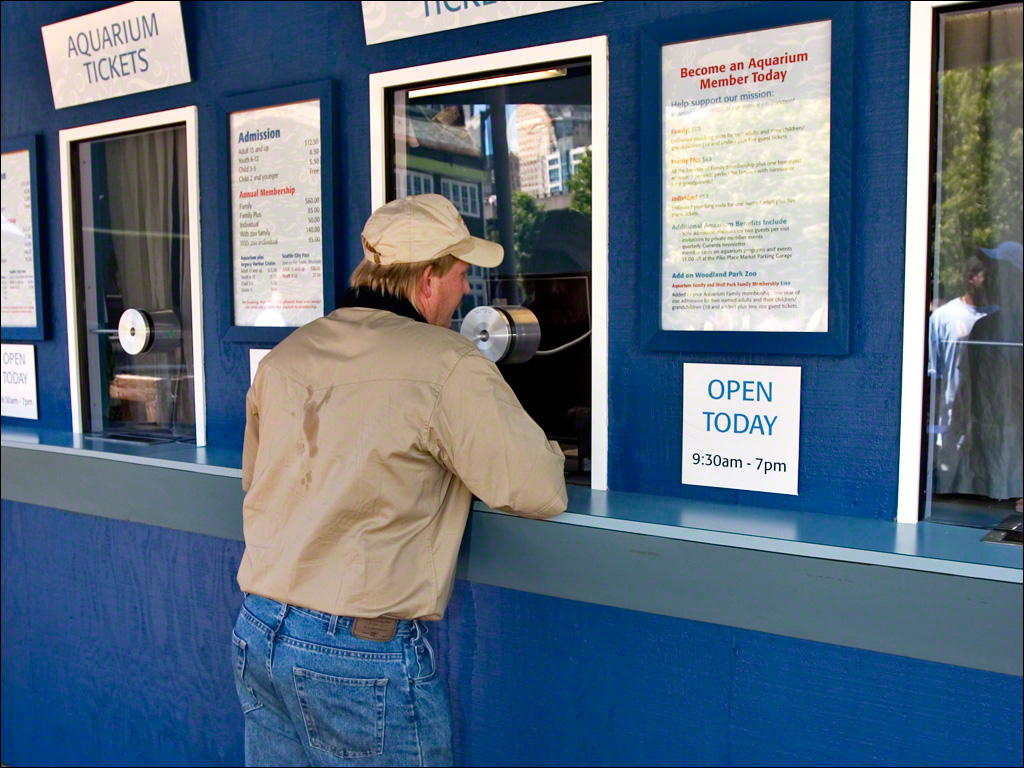 Friend Behind the Glass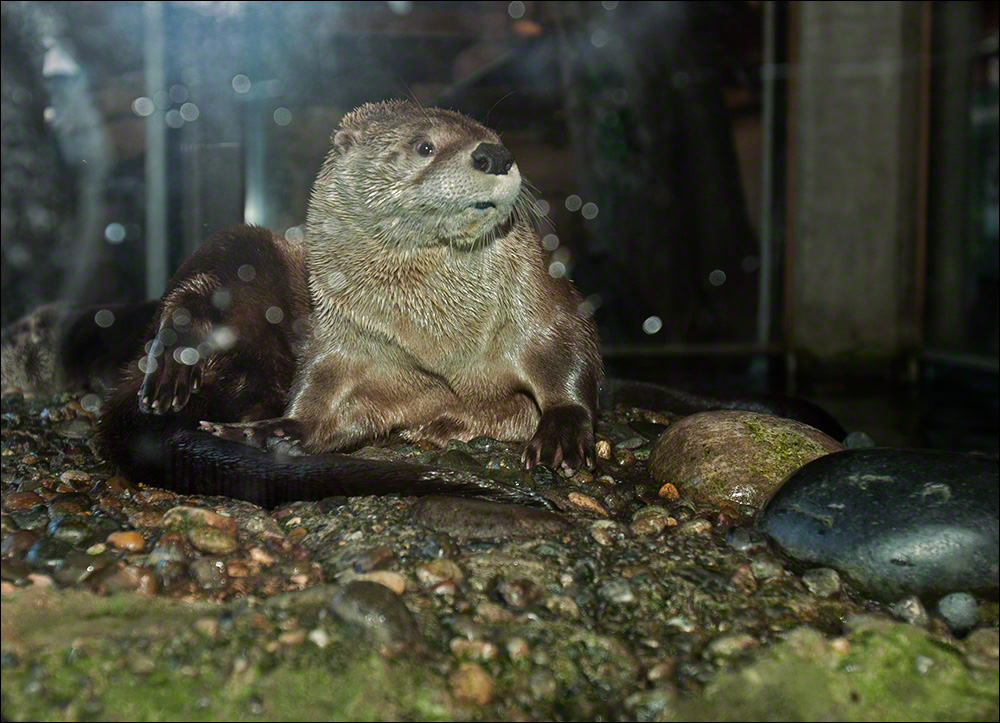 In the Pool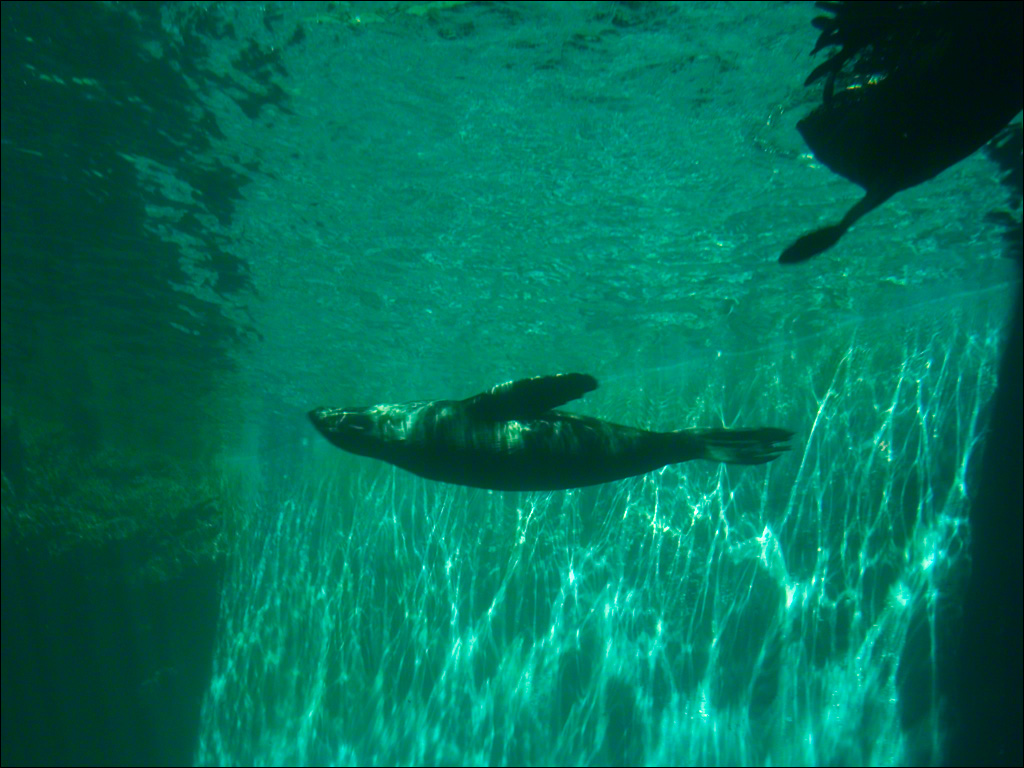 Anemone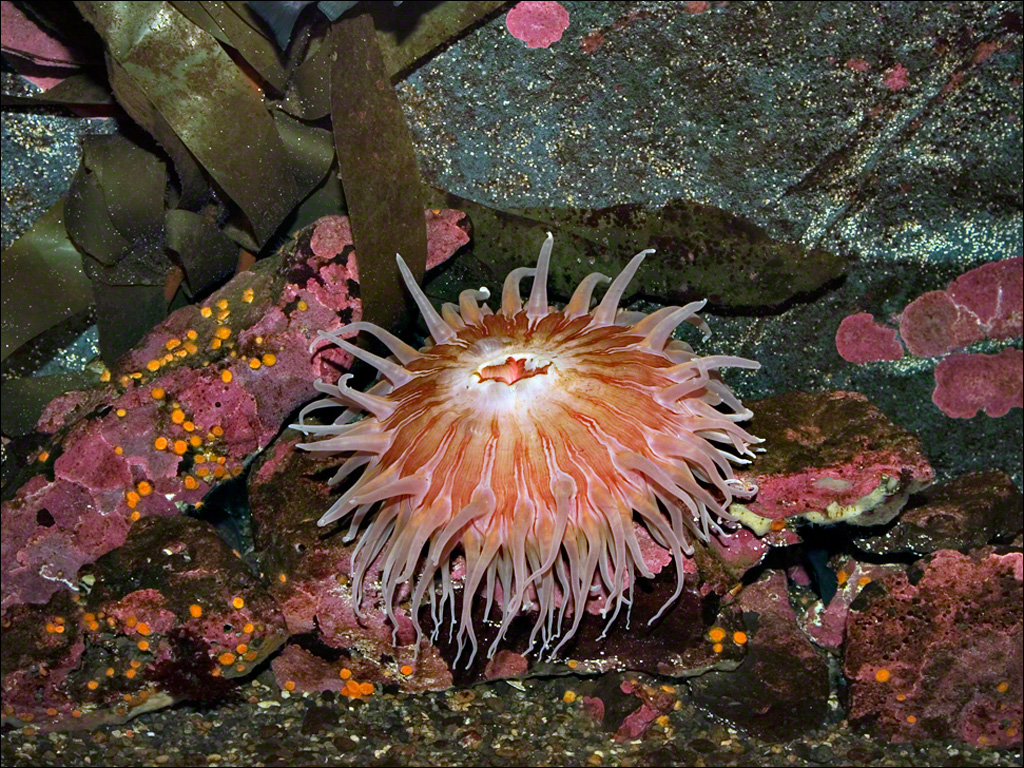 Inside the Aquarium Dome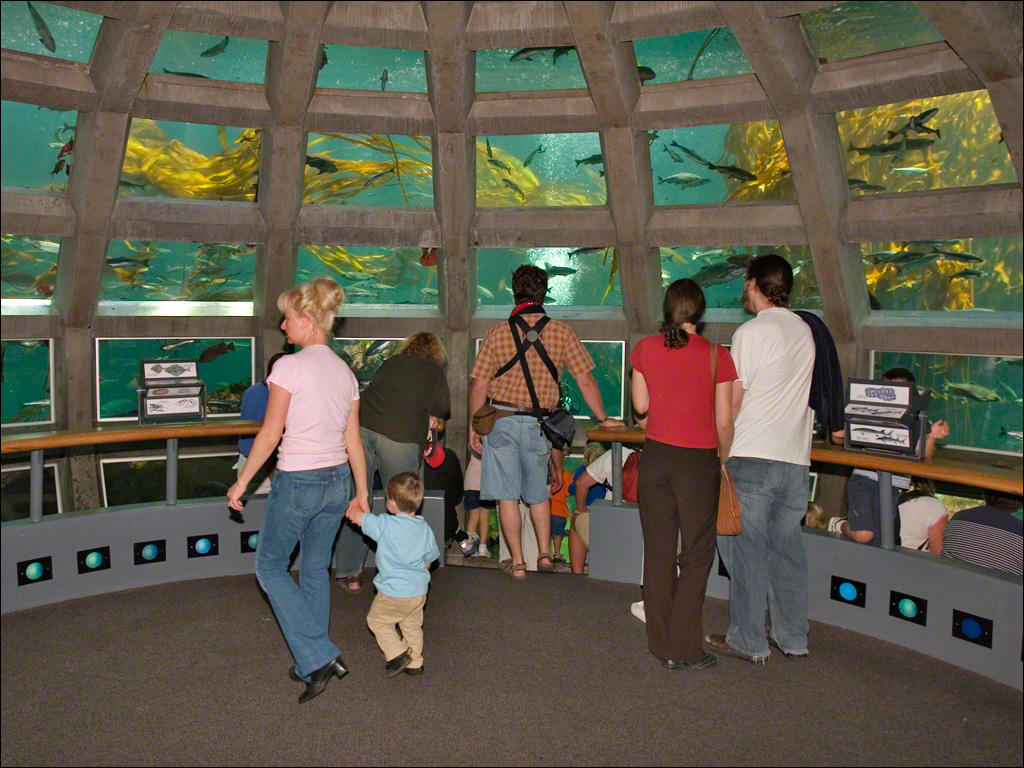 Tending the Fish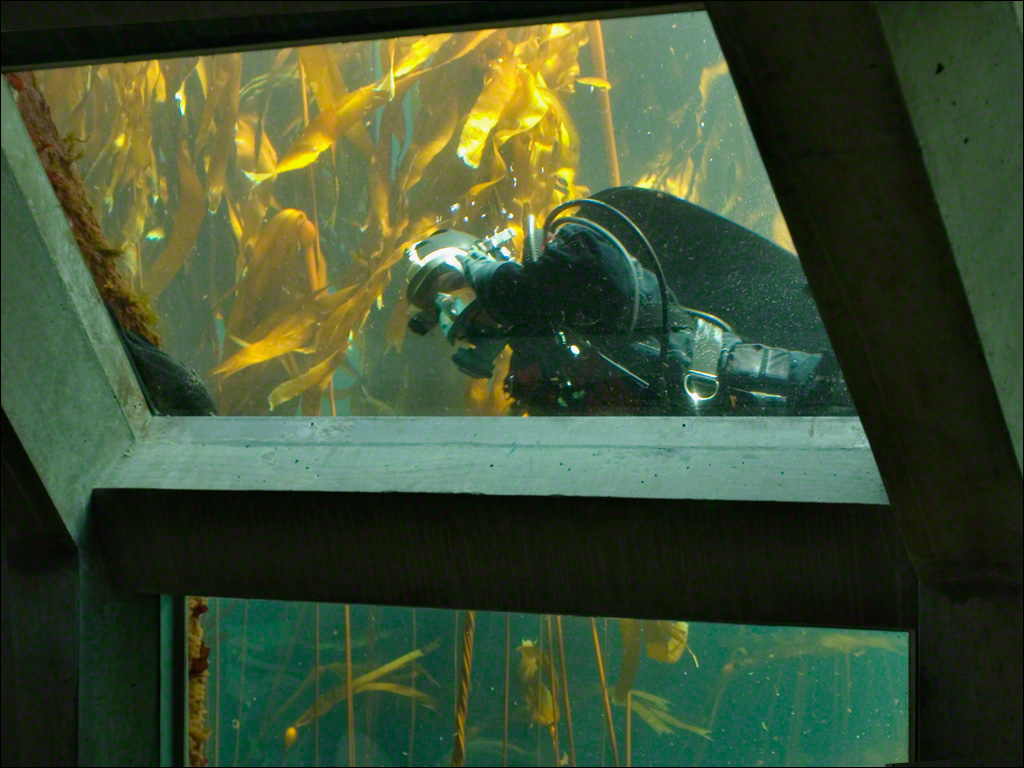 Star Fish
Fish Overhead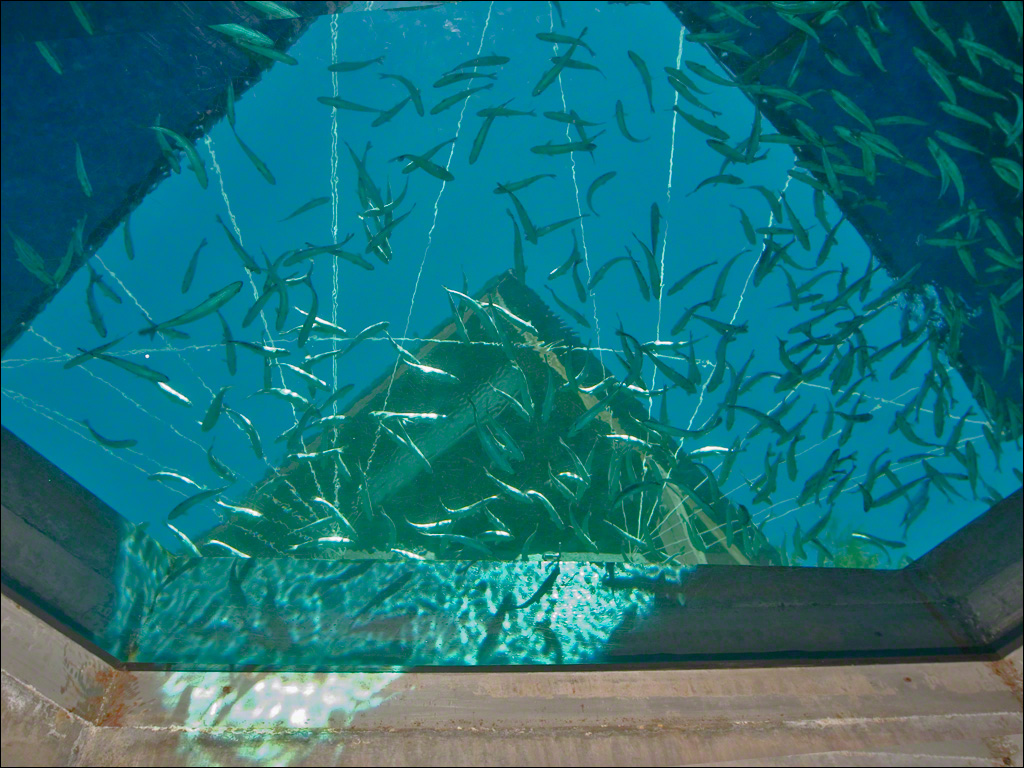 Touching Pool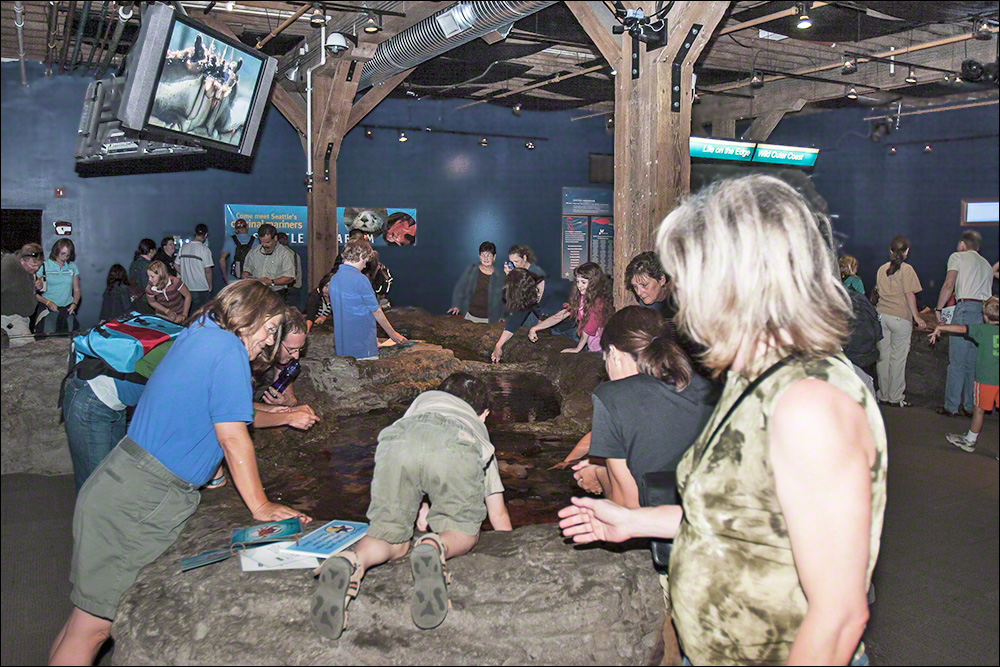 Art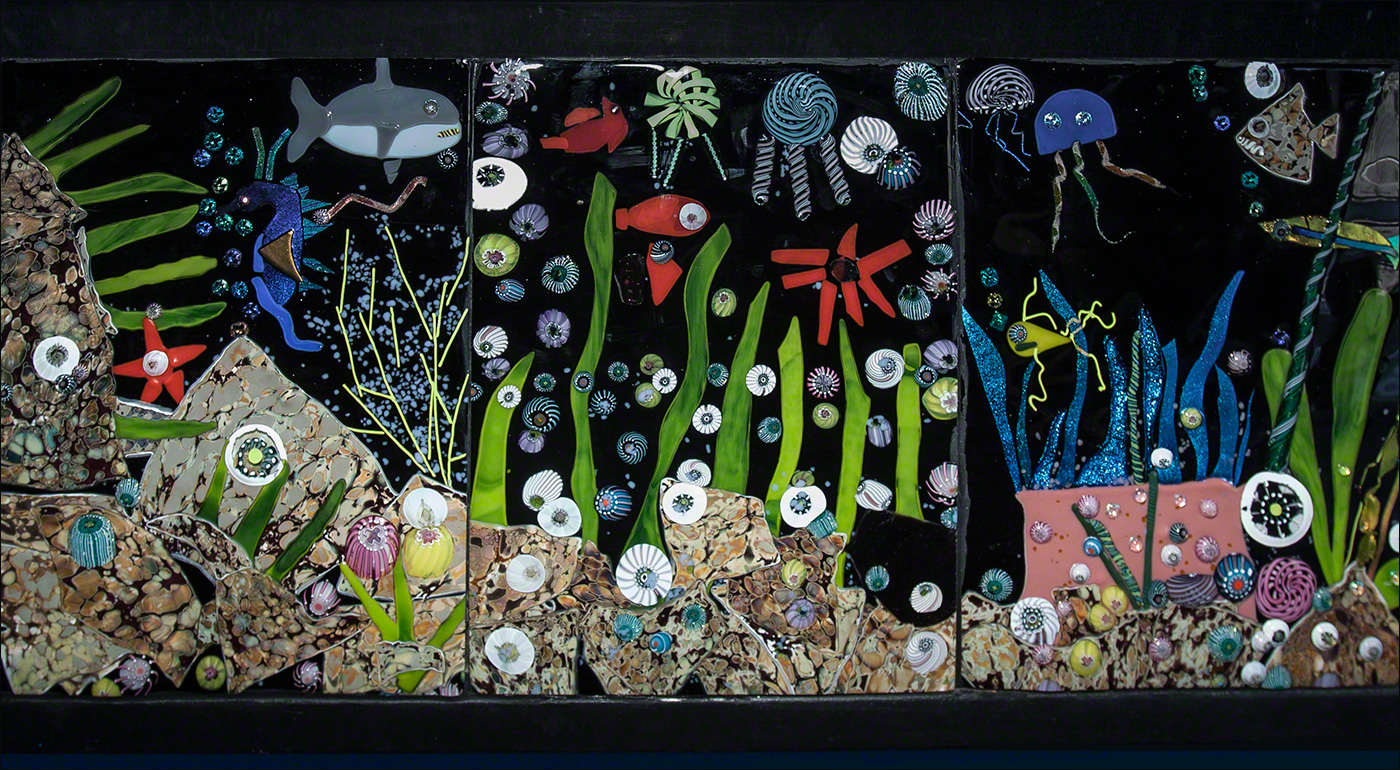 Museum of Flight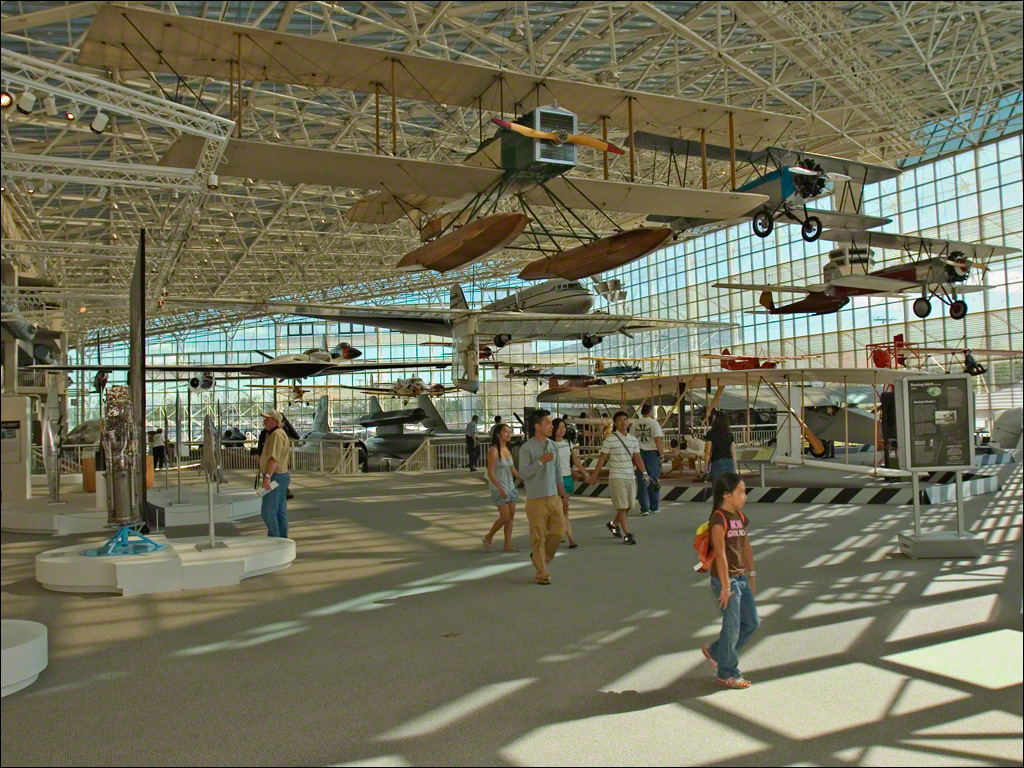 Blackbird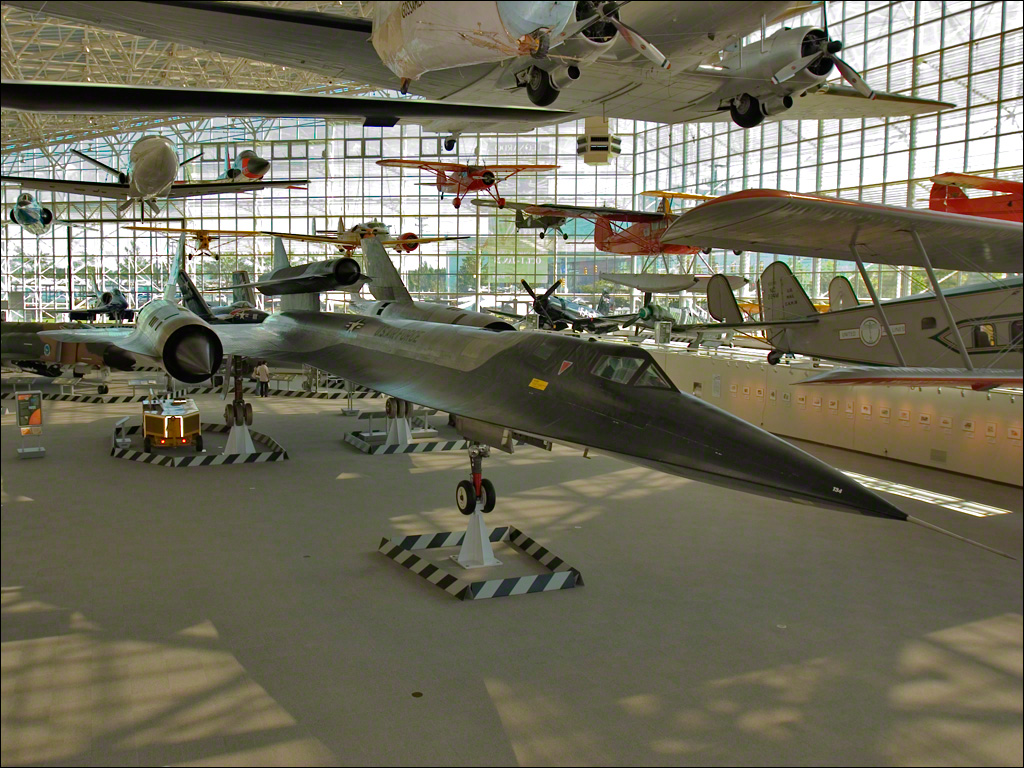 Under the Blackbird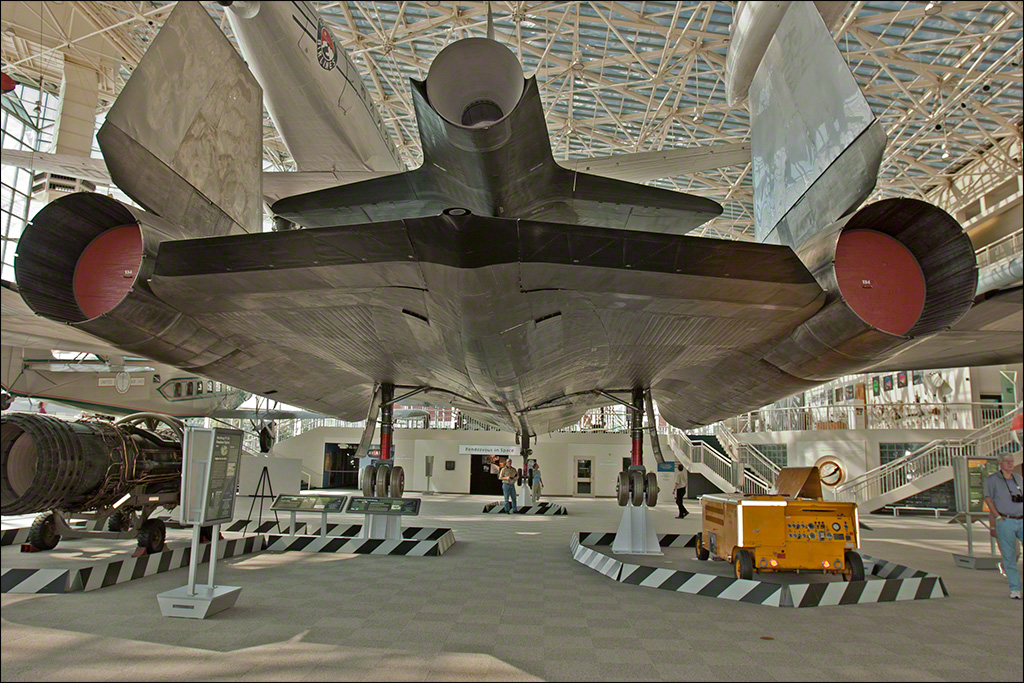 City of Auburn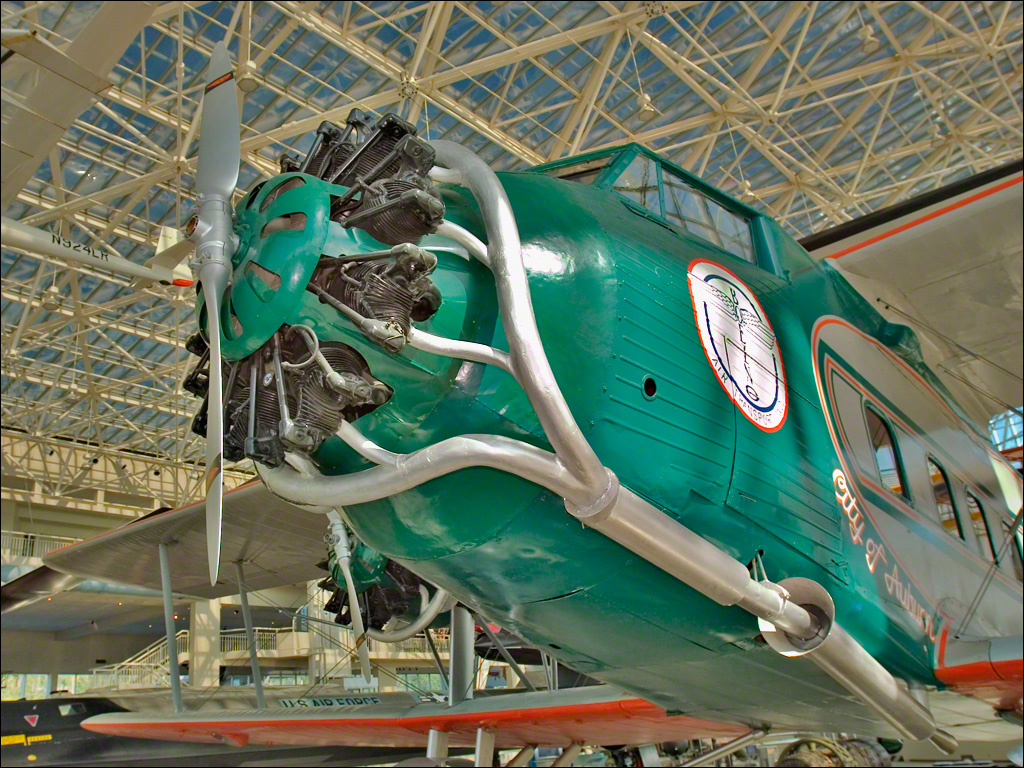 Tiger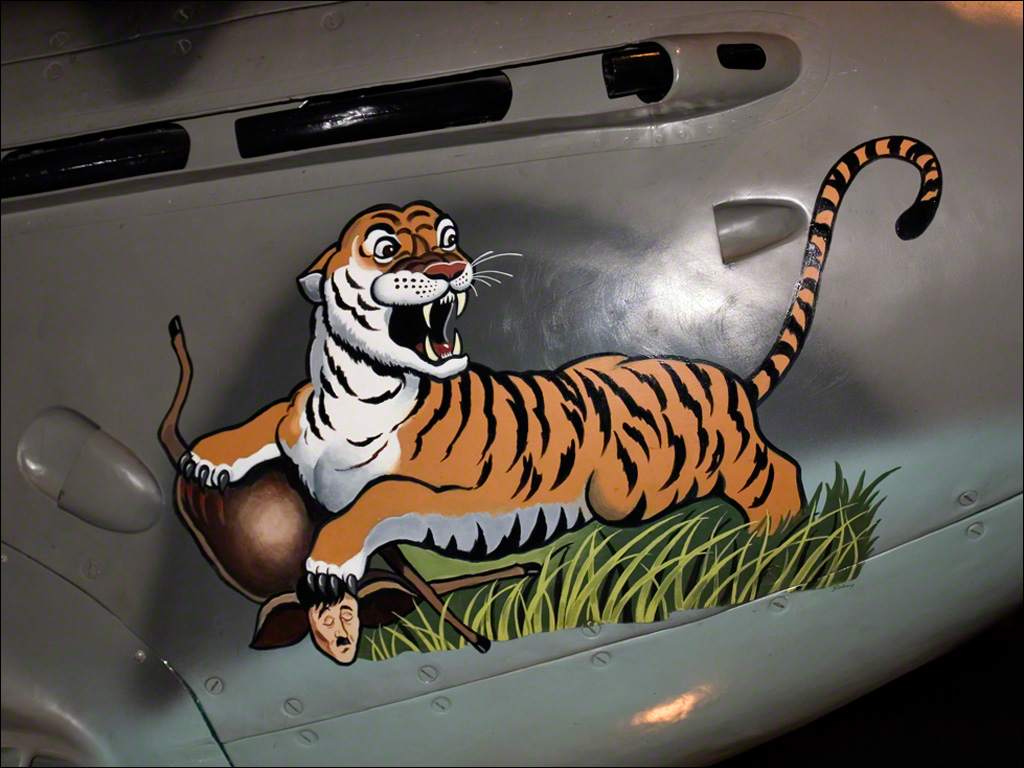 Warhawk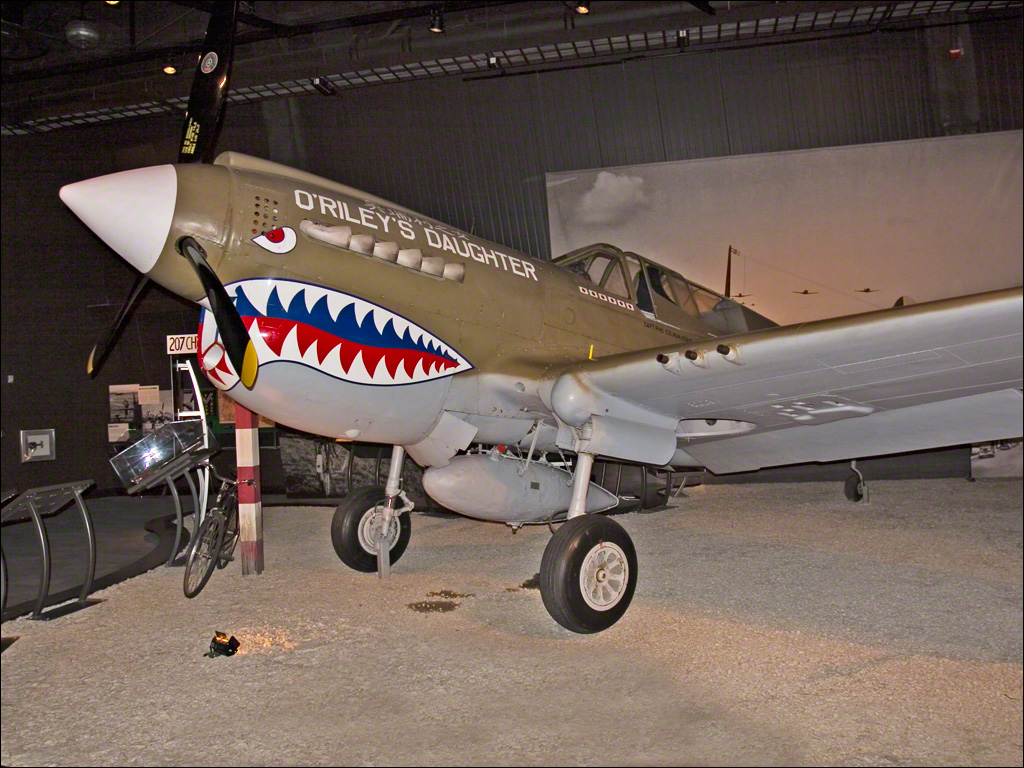 Pilot Barnes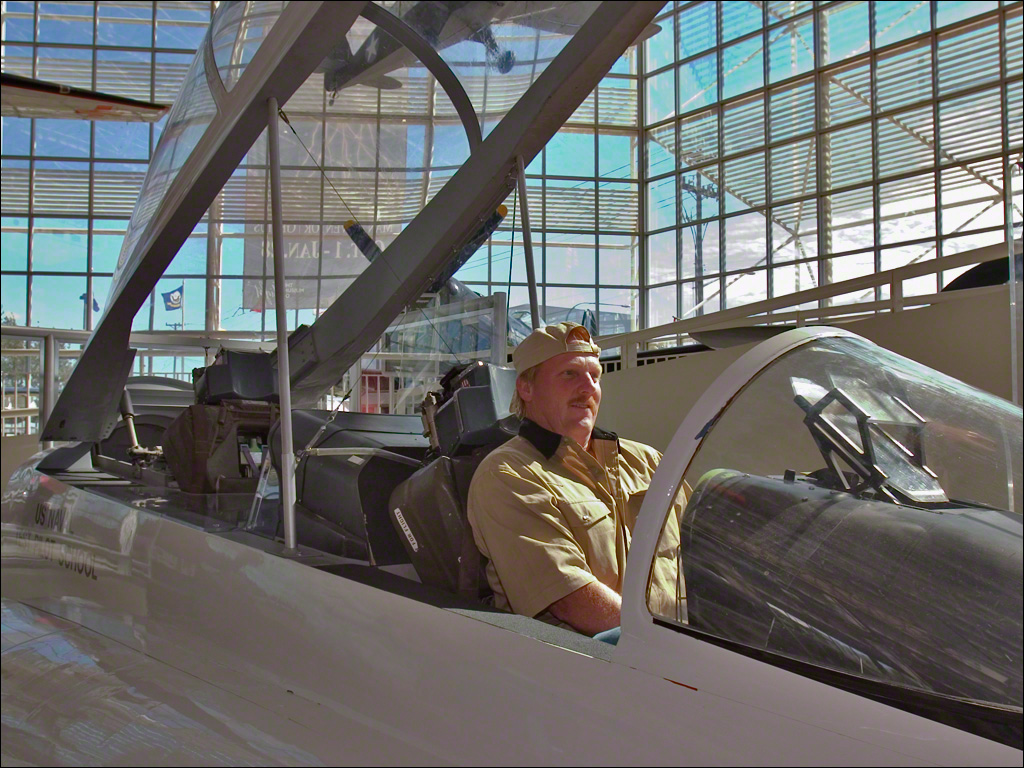 Air Force One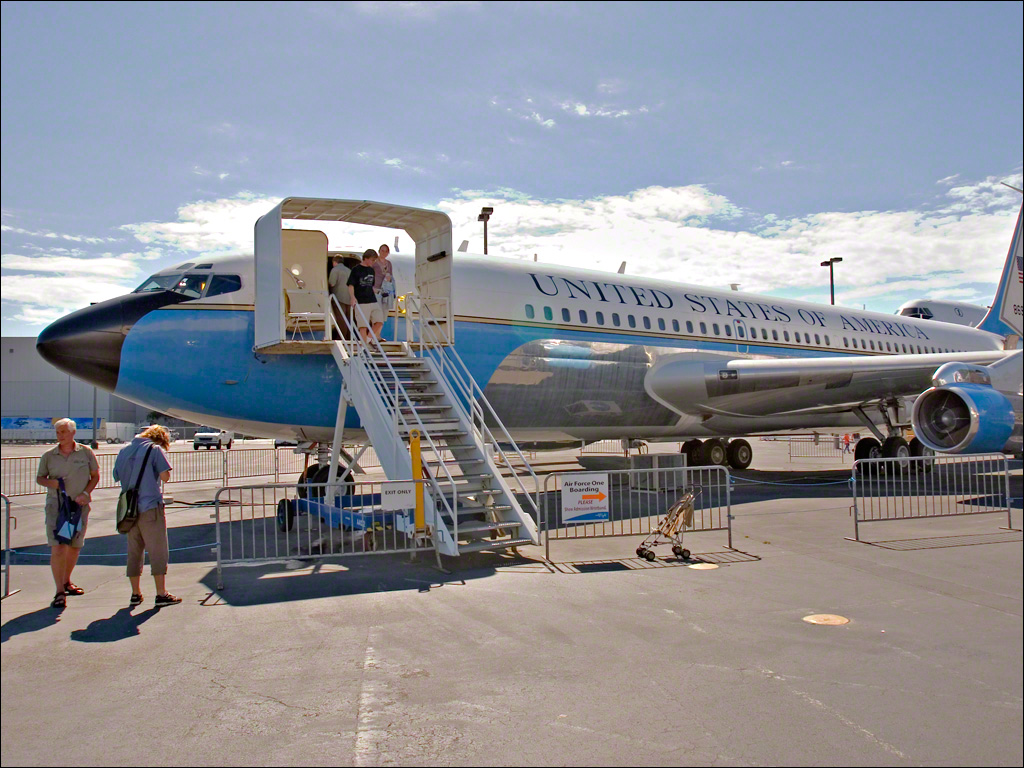 Concorde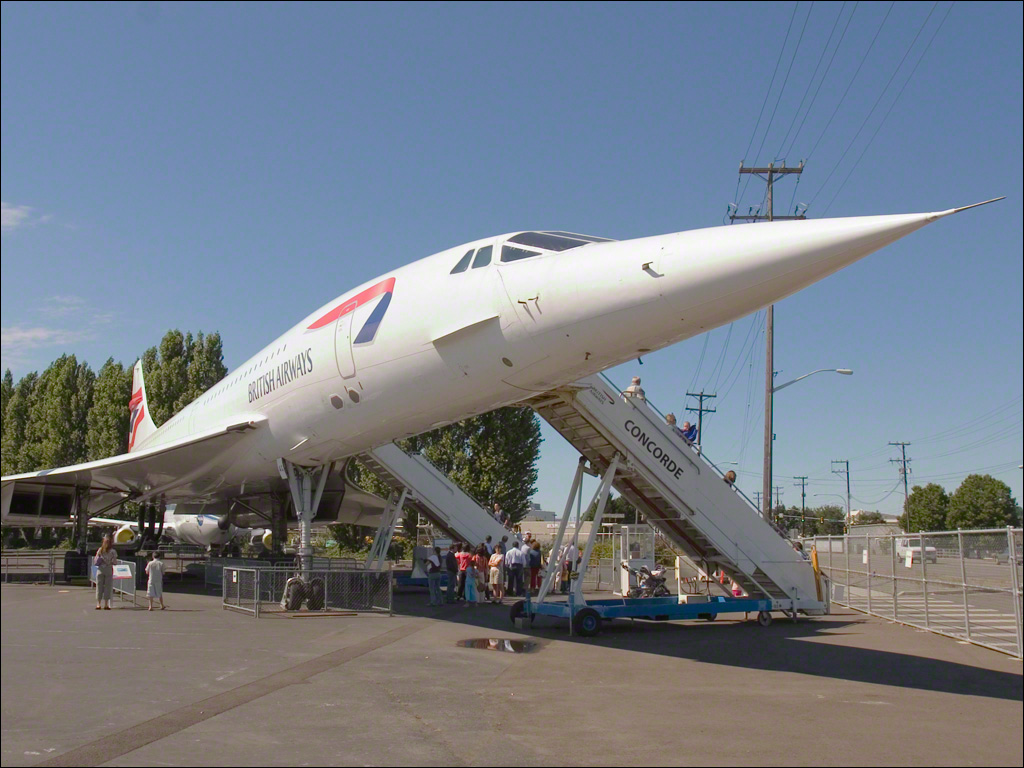 About the Images
The images were taken with a Canon EOS 10D. I used a 16-35mm lens. For the indoor shots, I used a Canon external flash. All of the images received some processing in Photoshop. The processing, somtimes extensive, was needed to correct for wide-angle-lens distortion, crooked horizons, dust spots, lost shadow detail, and other problems.
References

---