Big Green—N225TW
---
On September 12, 2015, during the Port of Shelton's "Habitat takes Flight," my attention was drawn to a landing Twin Bonanza. The aircraft was absolutly beautiful. The 1959 BEECH D50B, Big Green, belongs to pilot Michael Wallitner, and is powered by big 295 horsepower Lycoming G0-480 engines. After the Bonanza taxied to a stop, I was able to capture some interior cockpit images and external outside detail. The images below should give you an idea of why my attention was drawn to this aircraft—even with a Mustang nearby.
The images below are 1000px wide and are best displayed on a desktop monitor. The images will, however, scale to small displays.
I hope you enjoy these images as much as I enjoyed capturing them.
Gallery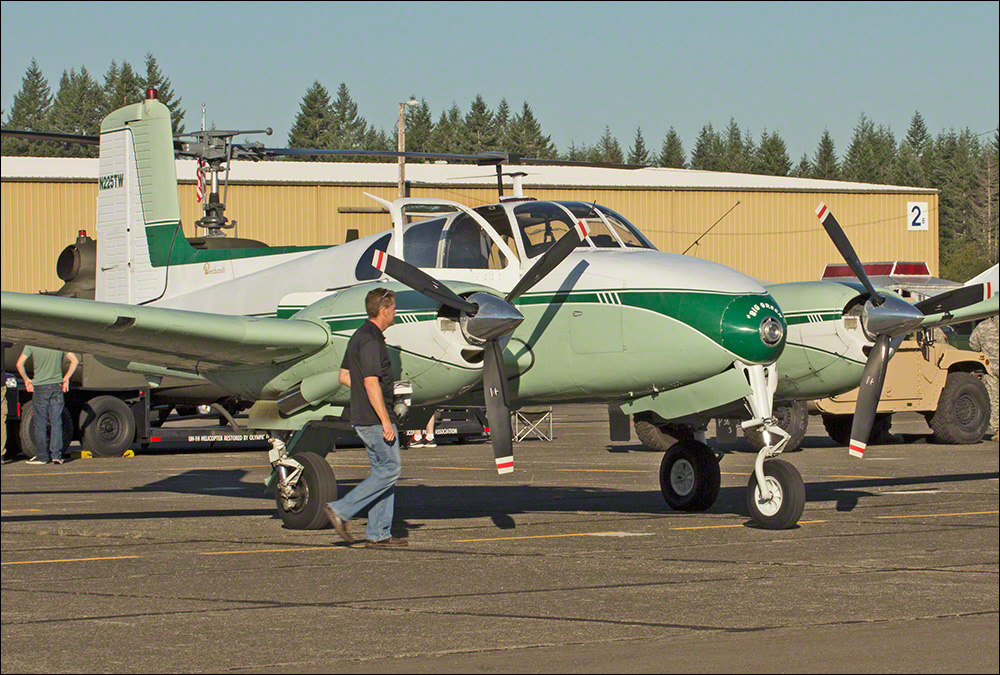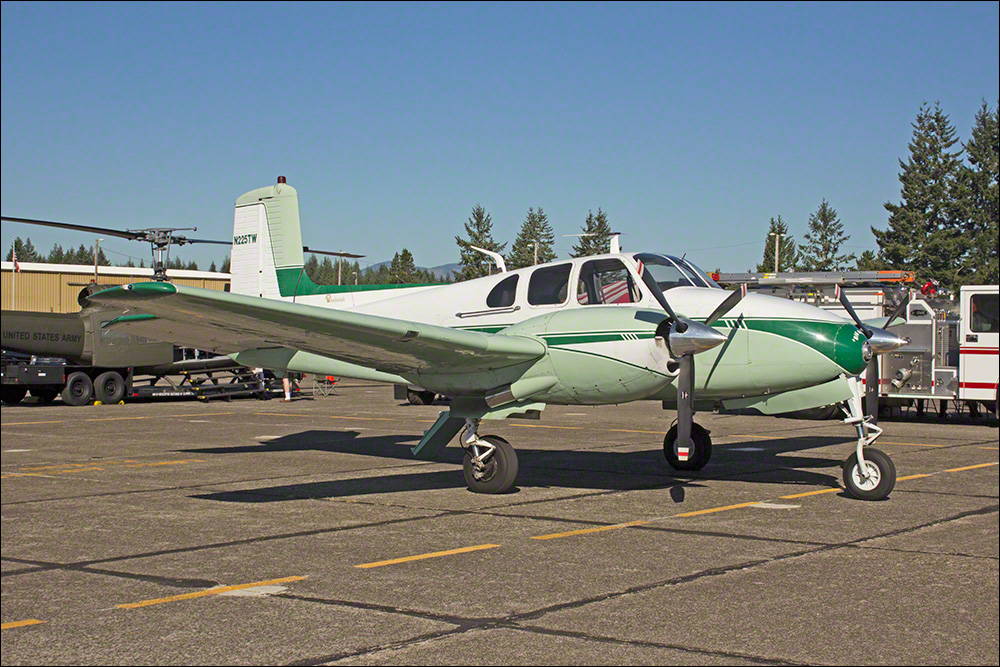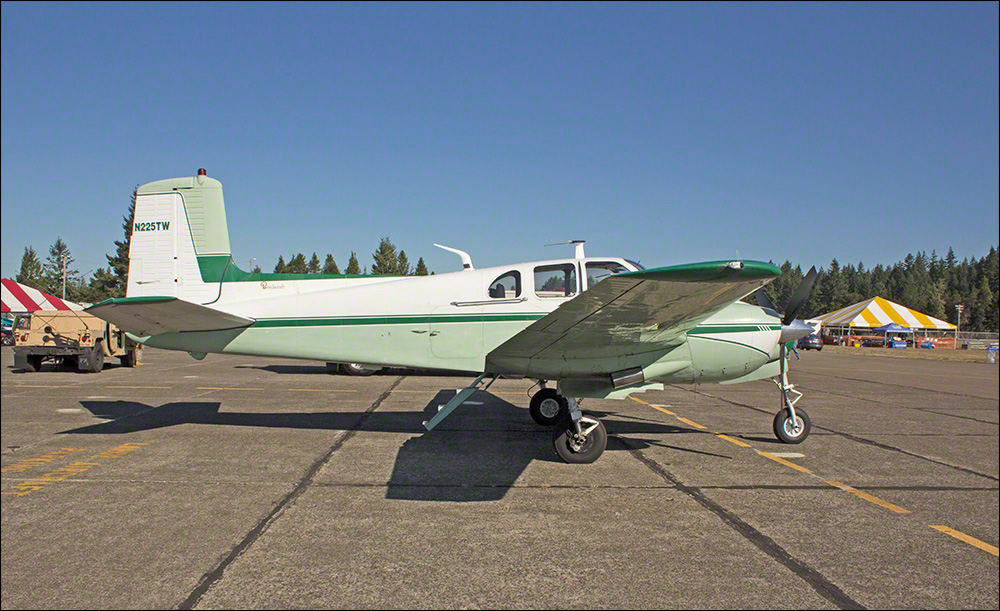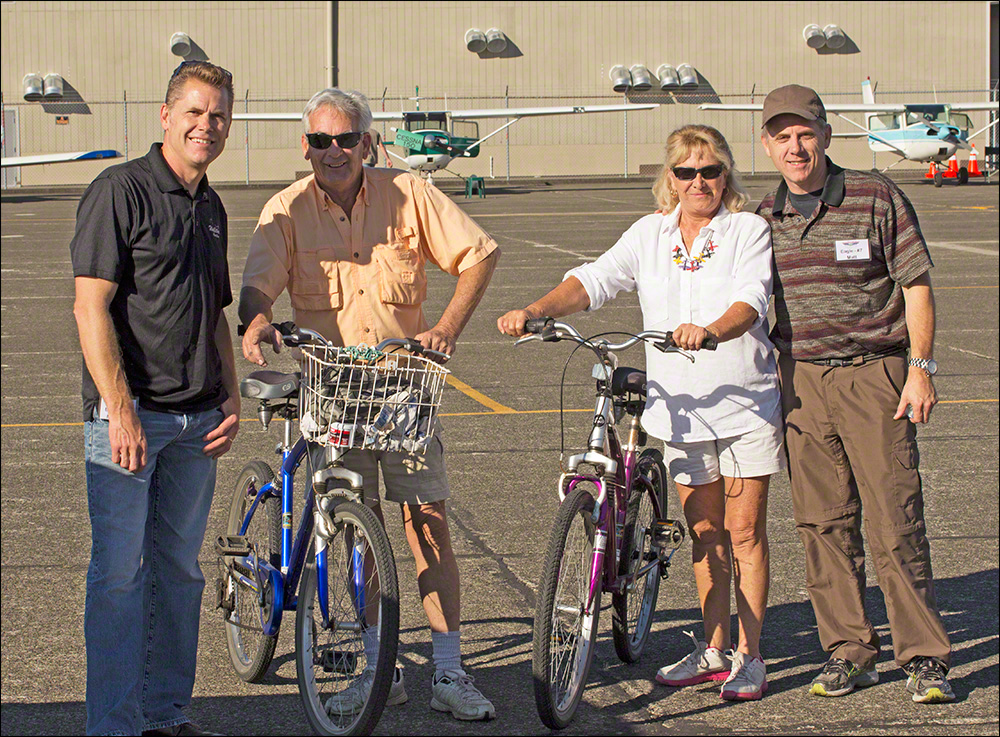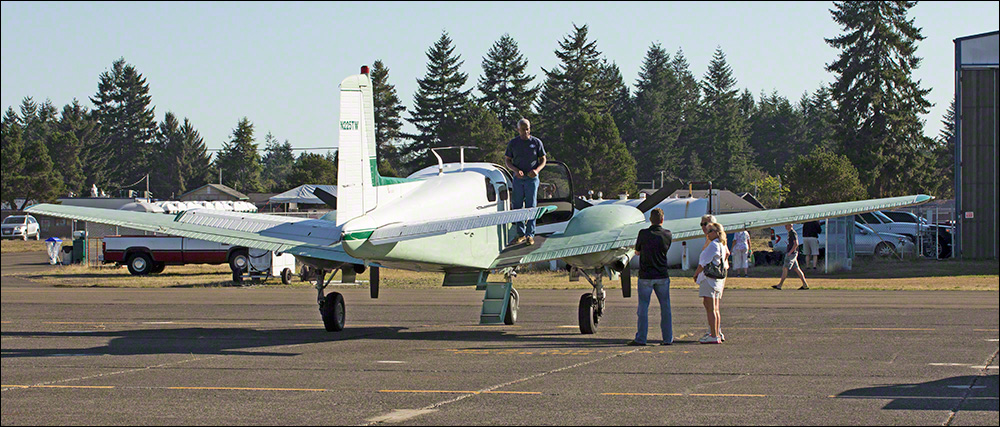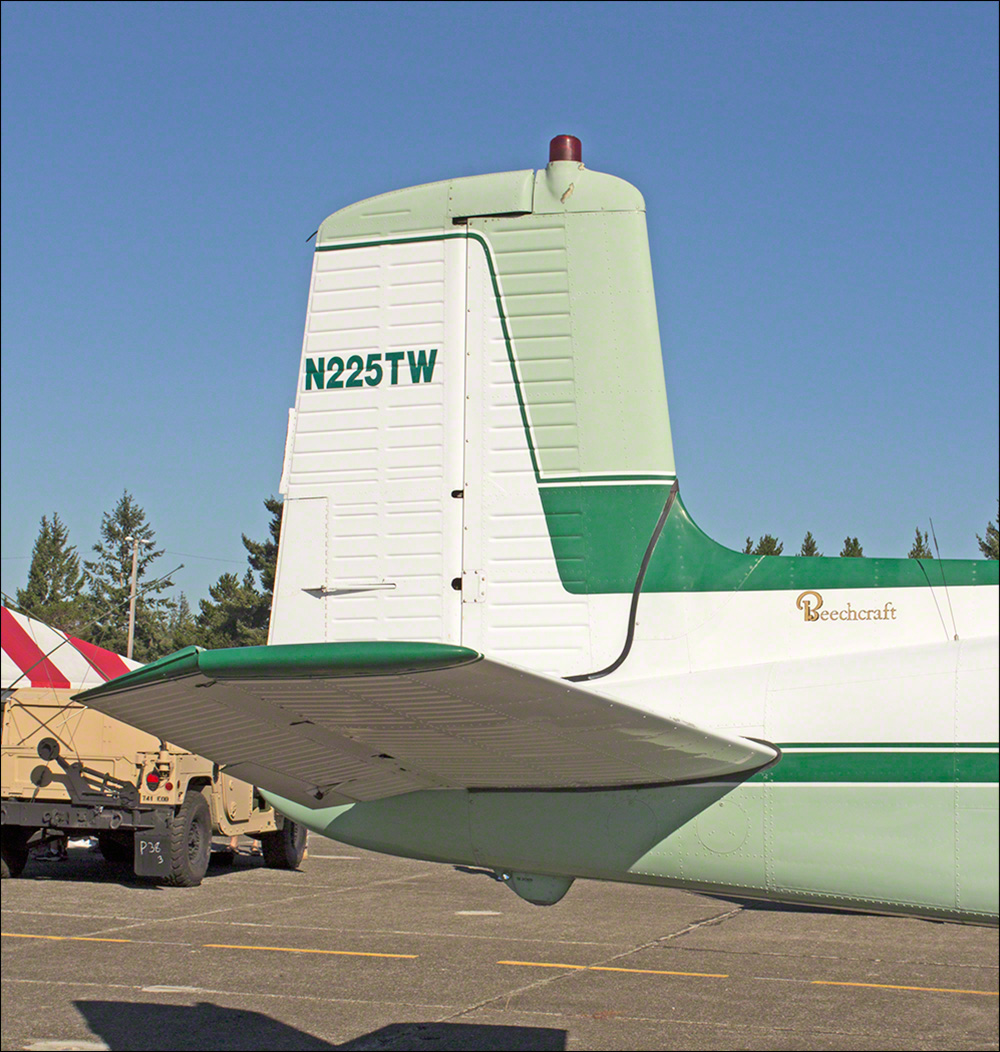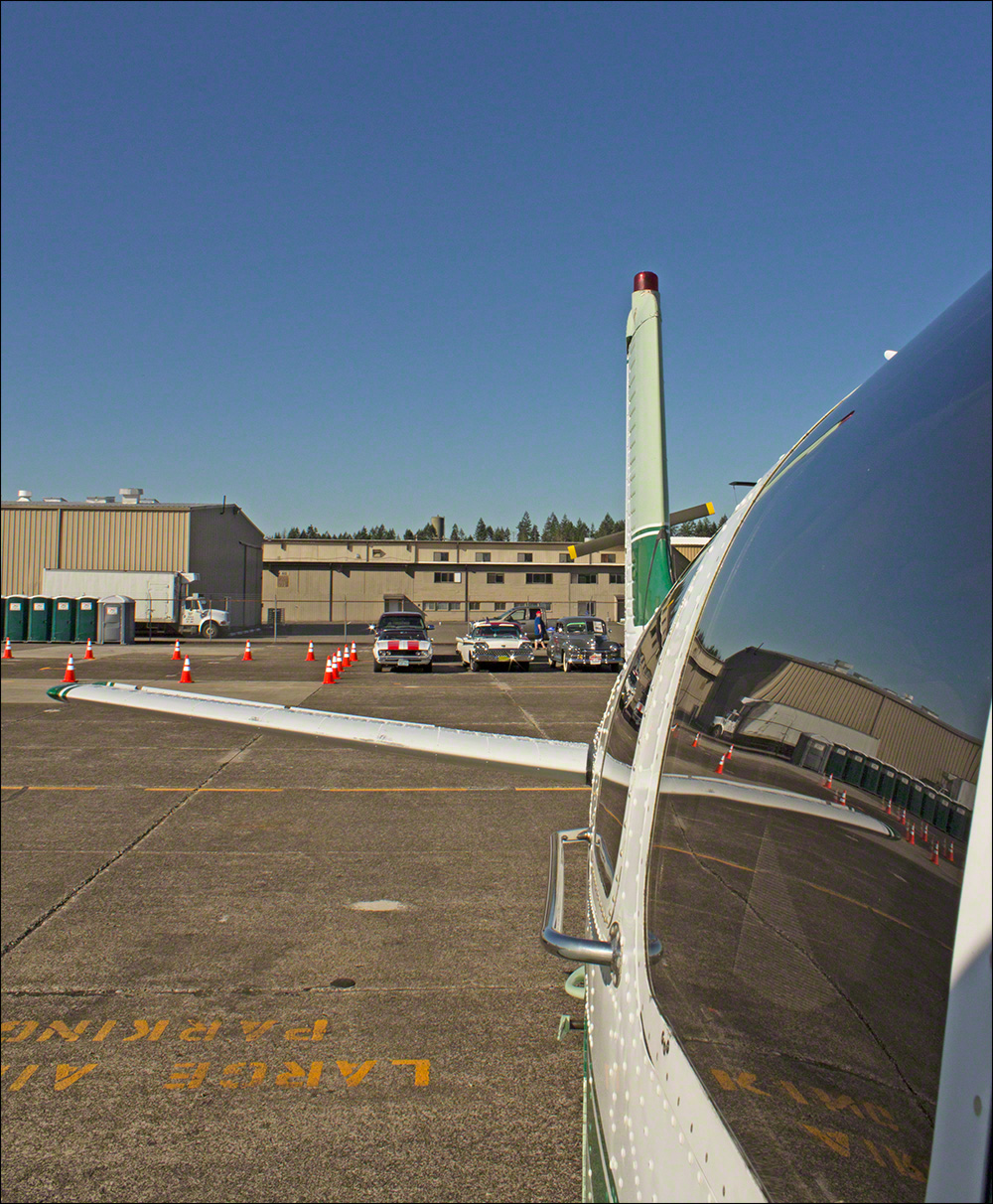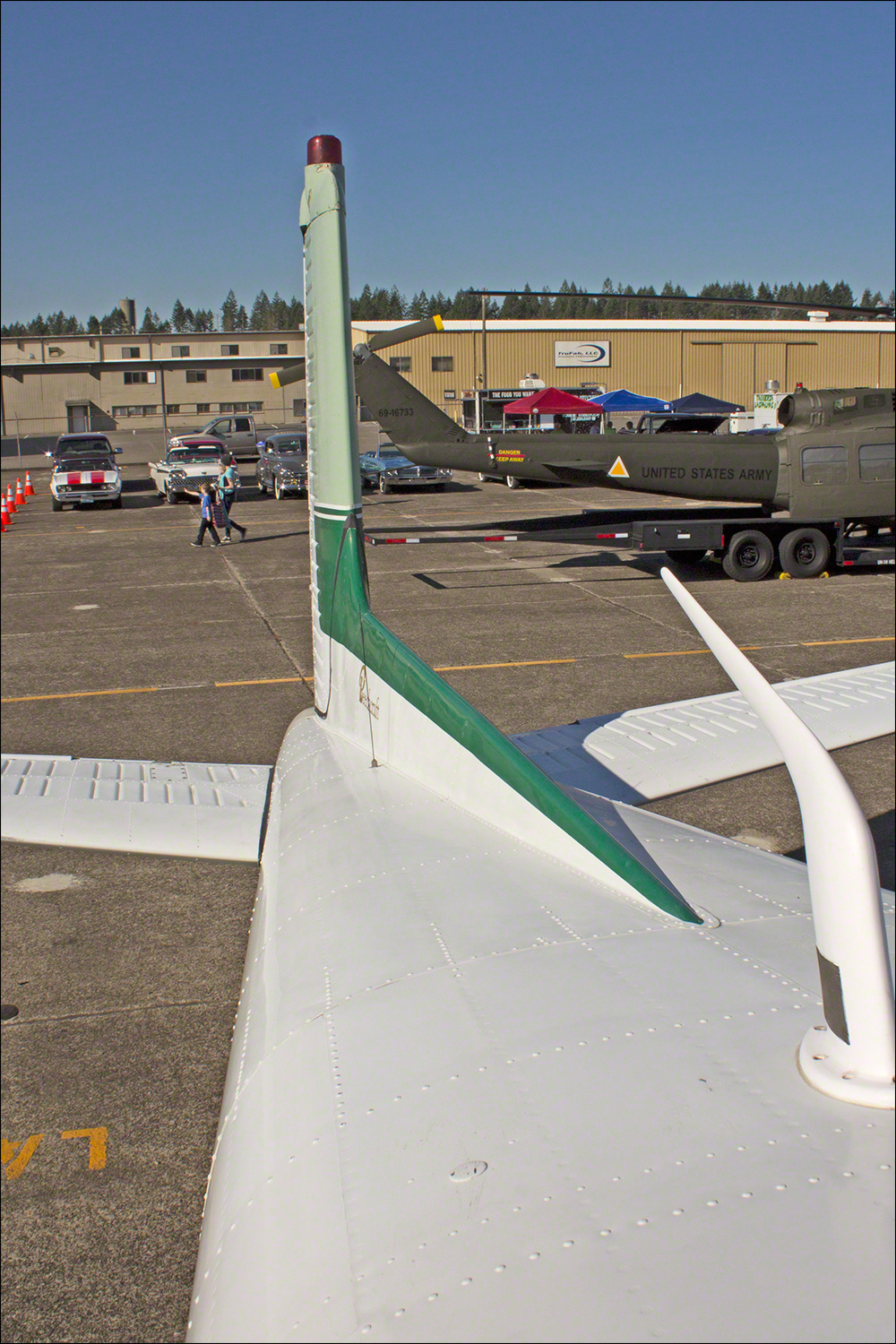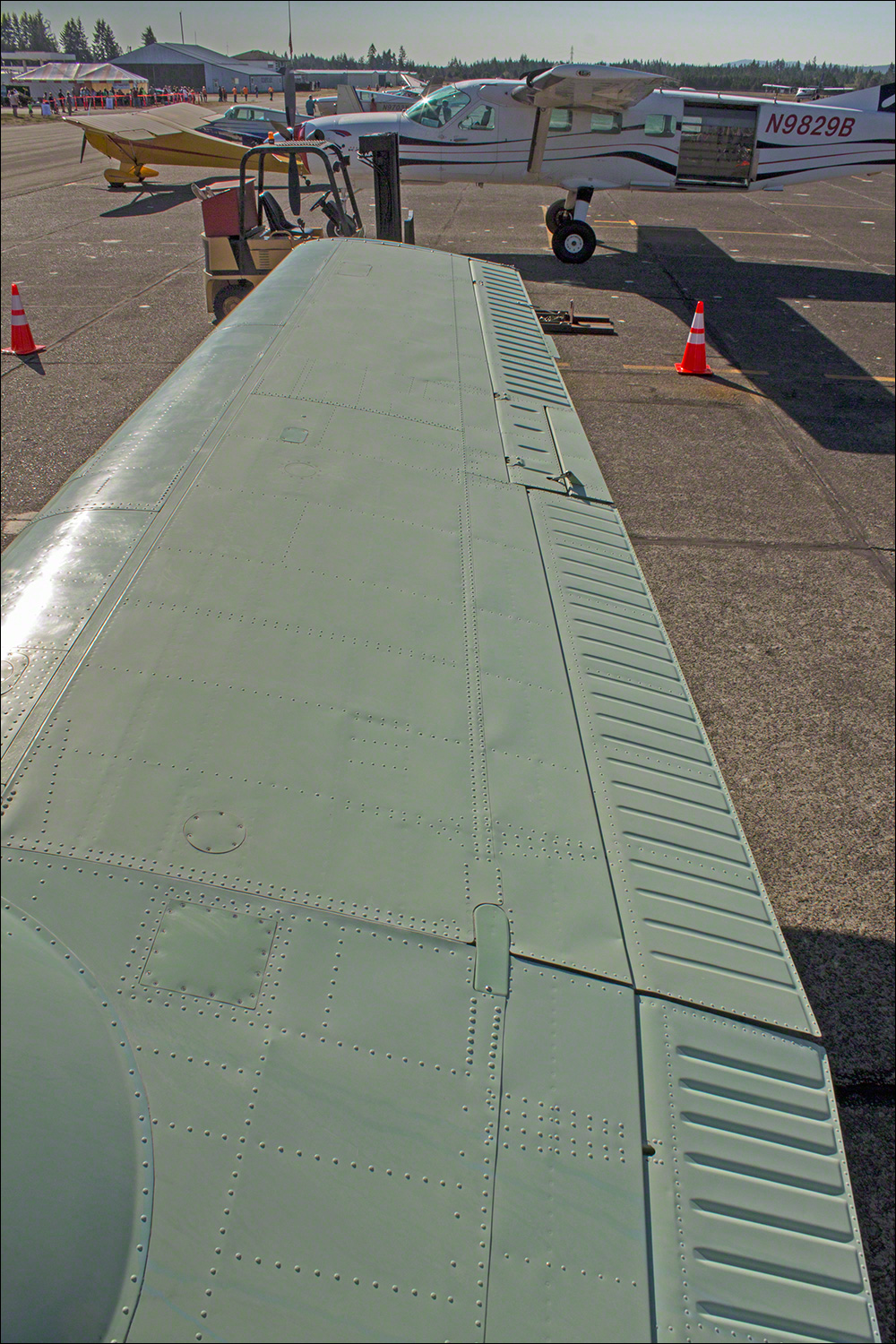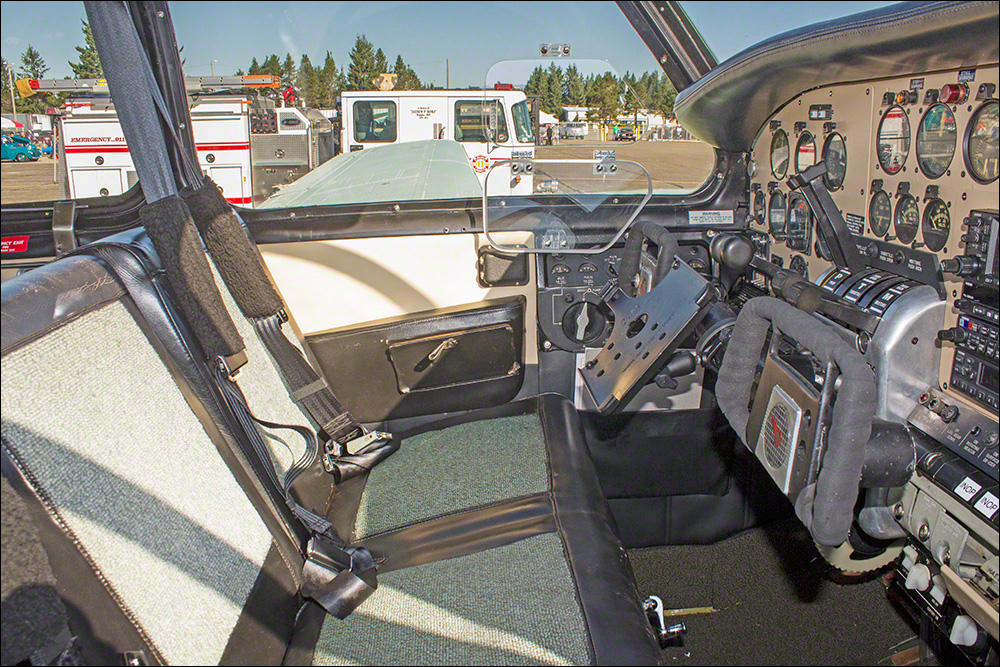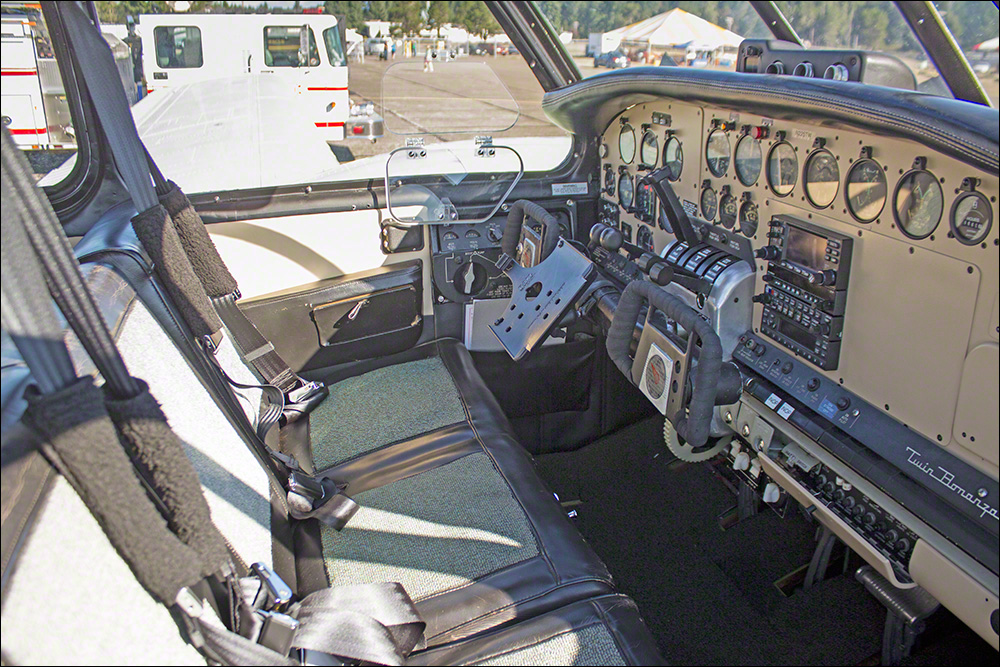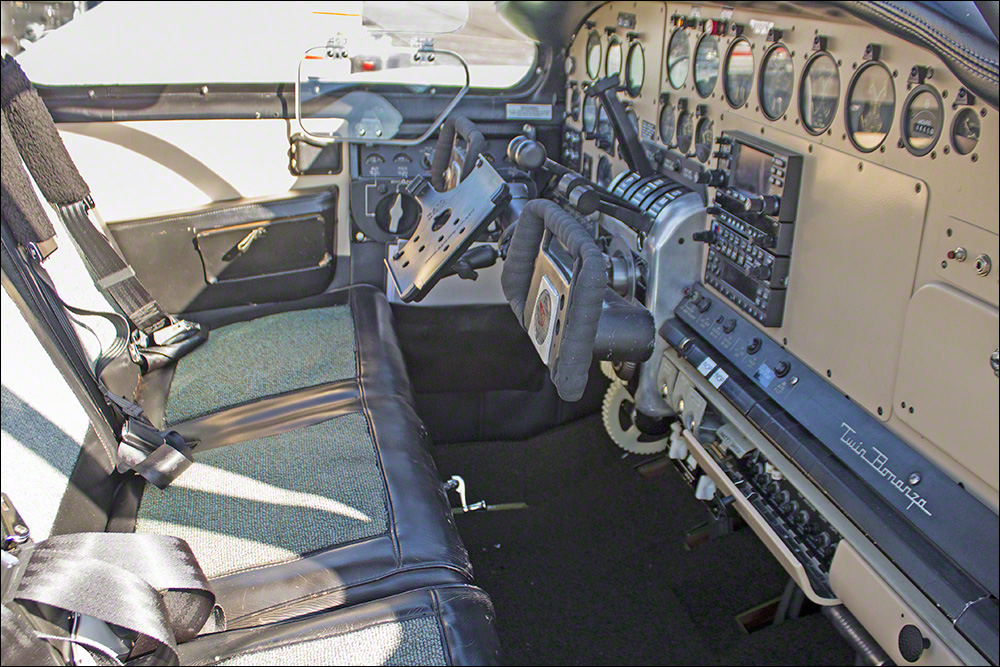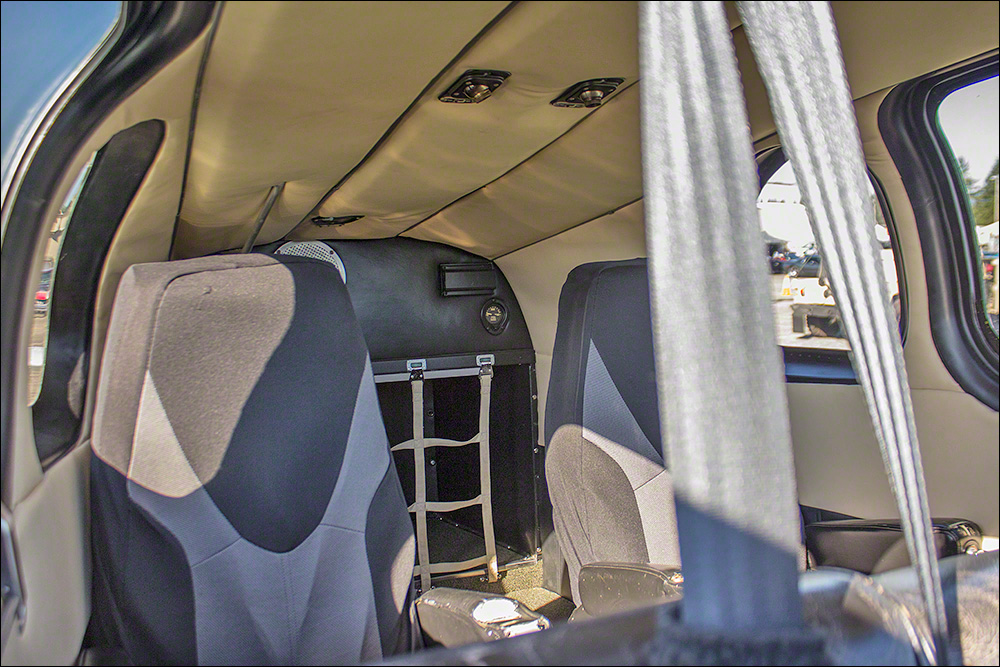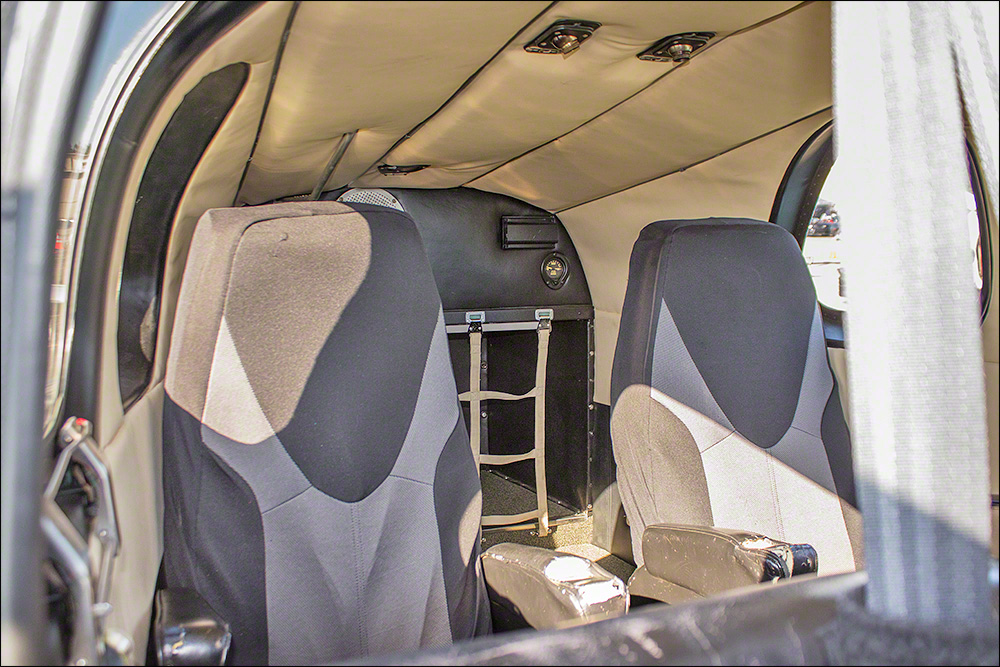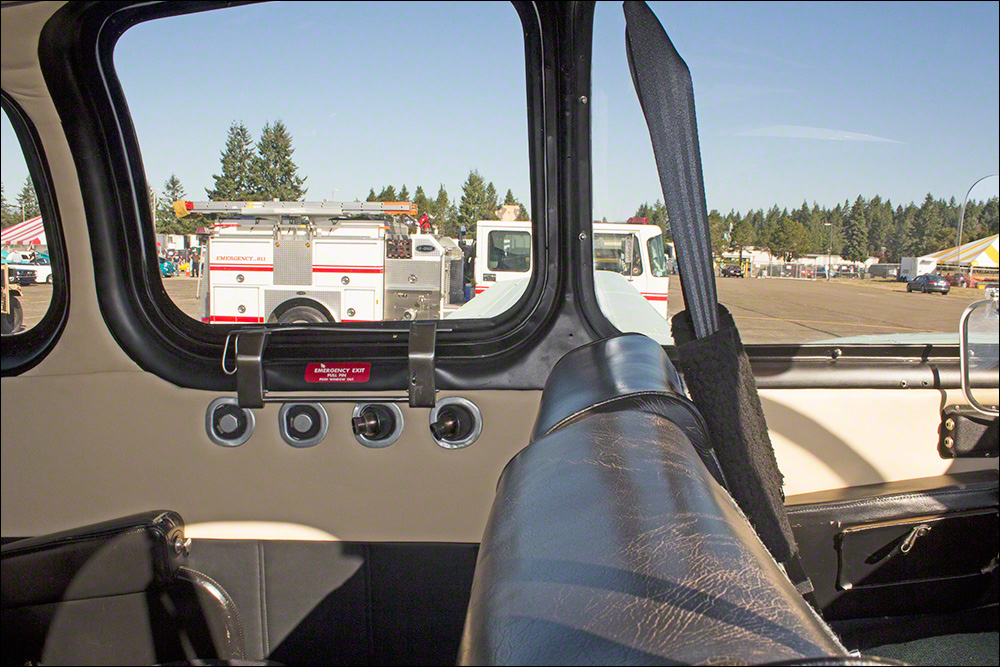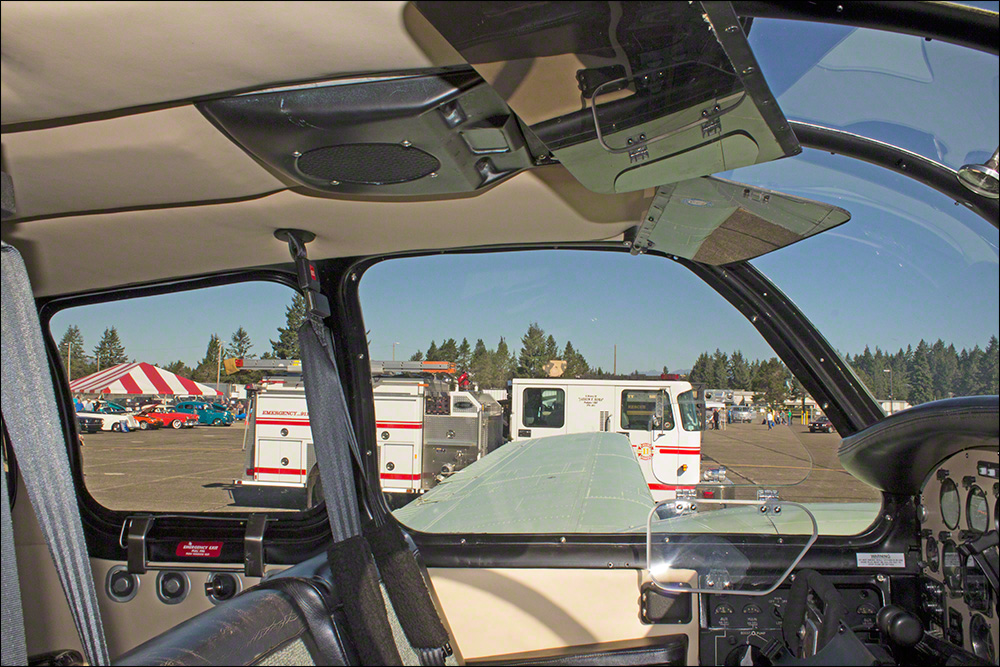 Resources
About the Images
The images were taken with a Canon Rebel T3i. I used Canon 60mm and 100mm macro lenses for most of the images but also used a standard 18-55mm lens for a couple of wide-angle shots, especially of the aircraft interior. All images received simple processing in Photoshop and were saved as low-resolution JPEG images that were optimized for the Web. See "A New Photographic System for an Old Photographer" for more information about my photographic system.
---