Students Come to Sanderson Field
---
On Friday, July 10, 2015, a group of children arrived at Sanderson field in a yellow, Hood Canal School District school bus. The school bus was guided onto the field by Dan Ryder, Education Advocate for Educational Service Distric 113 (ESD 113): Dan was riding his BMW motorcycle. The Sanderson Field RC Flyers (SFRCF), Kapowsin Air Sports, LTD, and several private pilots combined their efforts to privide an exciting educational experience in aviation for the children. SFRCF members Jody Diaz, Sharon Diaz, Burton Daggett, Jack Mitchell, Stacy Myers, Dick Robb, Bob Treinen, and Royce Tivel participated in the activities at Sanderson field.
This gallery "tells the story" of the visit. The gallery is best viewed on a PC or laptop. The default image size is 1000 pixels—although you can view scaled-down images on small monitors, phones, and tablets.
I hope you enjoy viewing these images as much as I enjoyed taking them.
Gallery
Arriving at Sanderson Field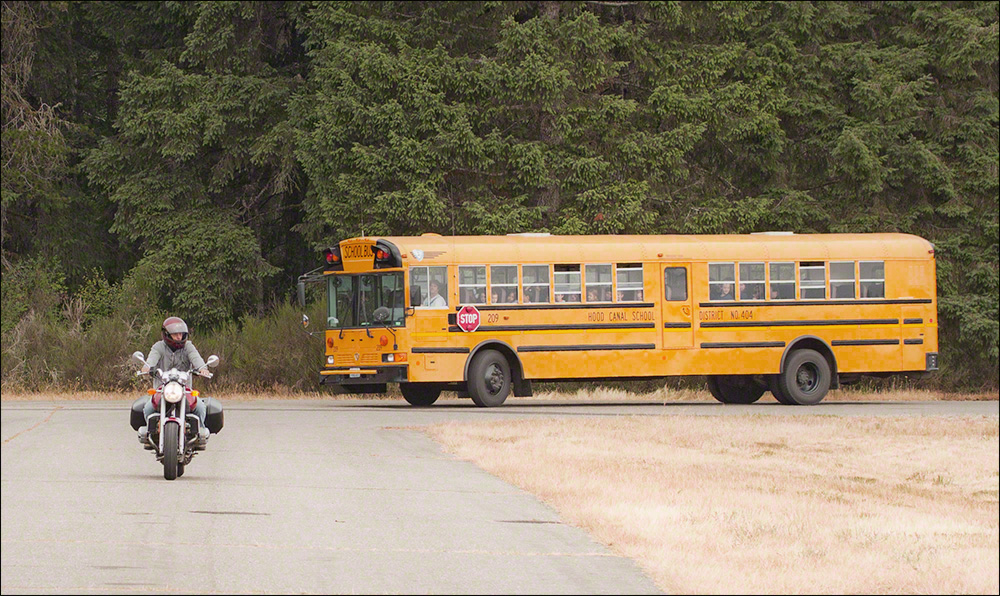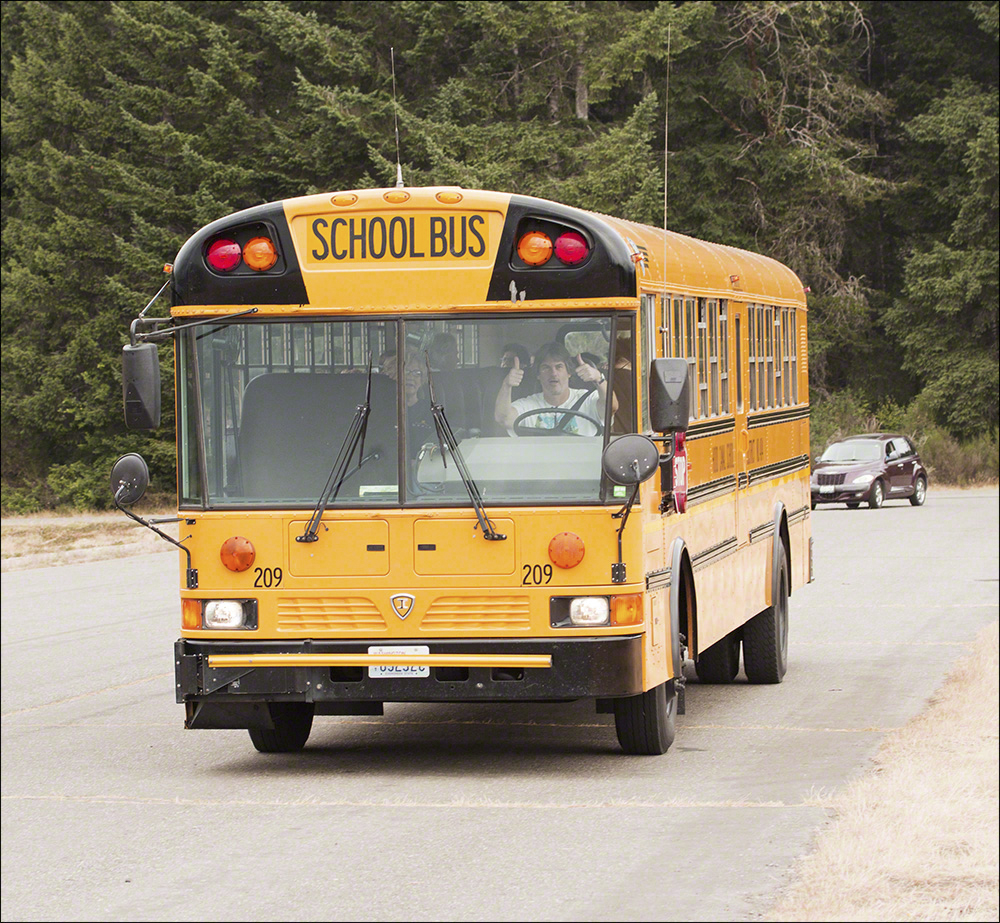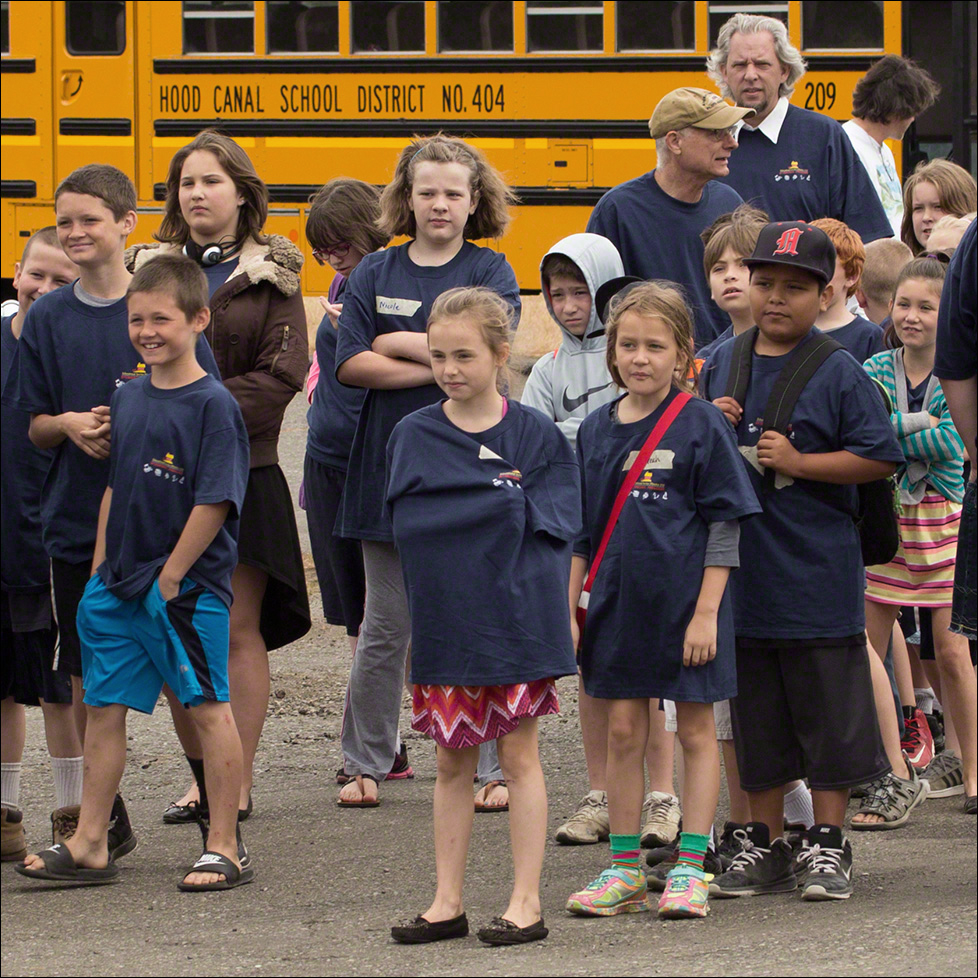 Walking to the Flight Line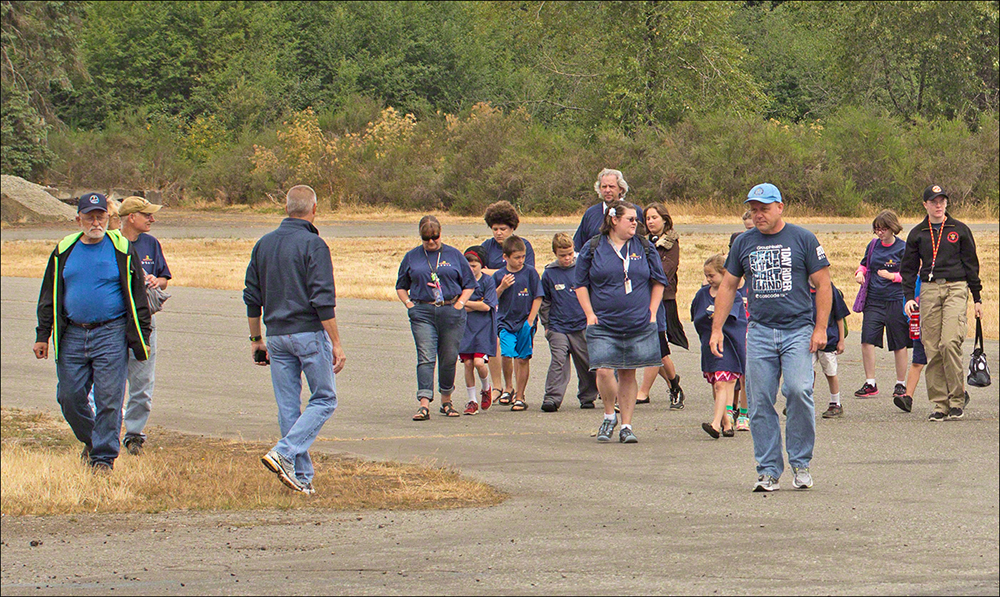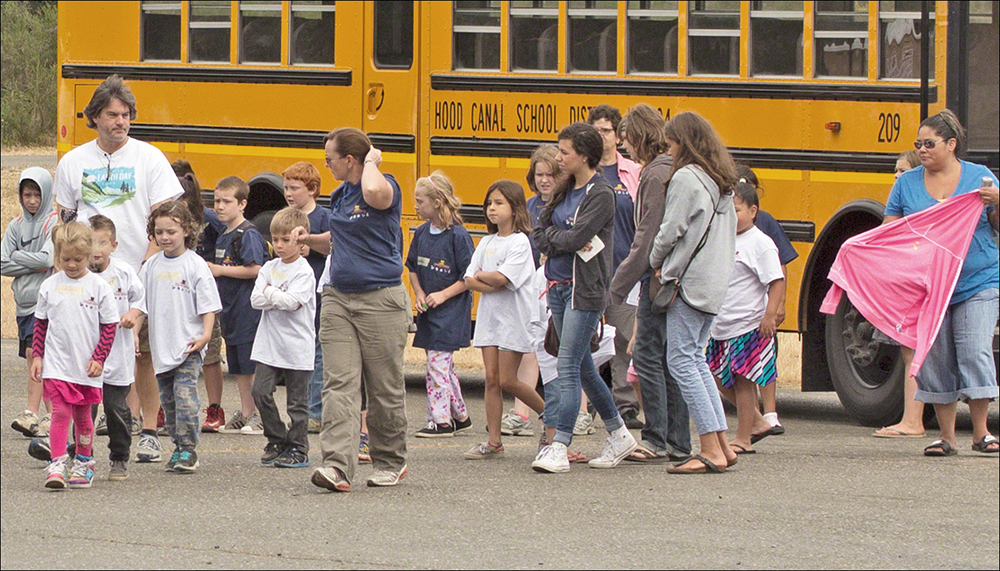 Dick Robb Explains How a Wing Lifts an Airplane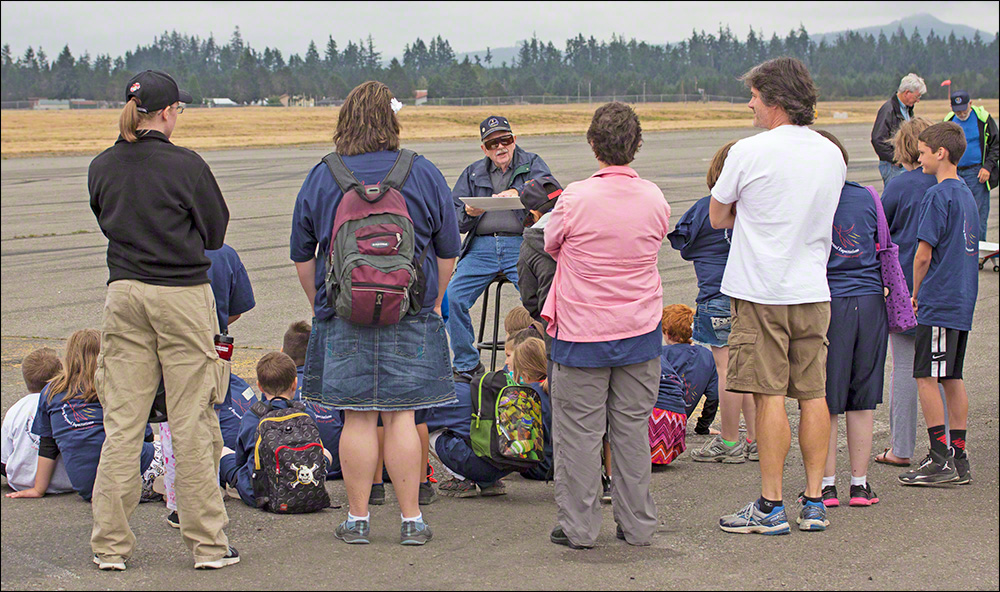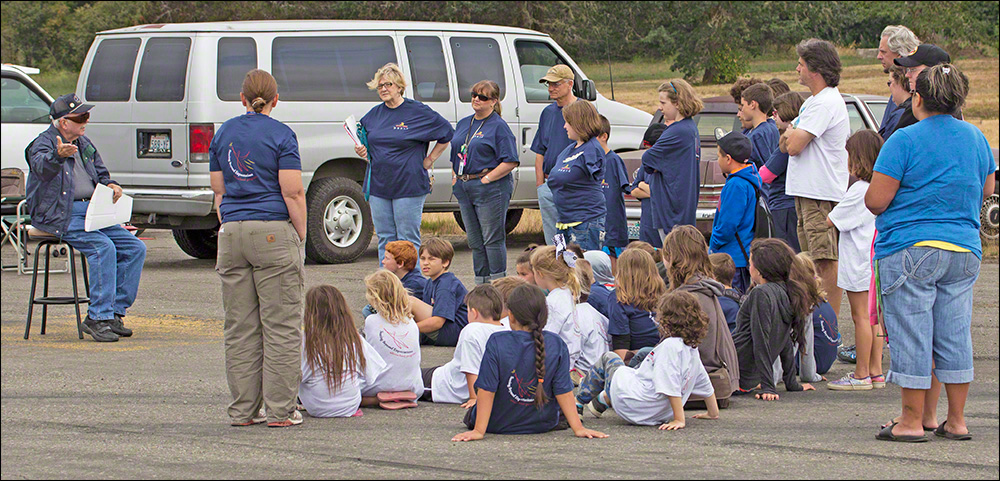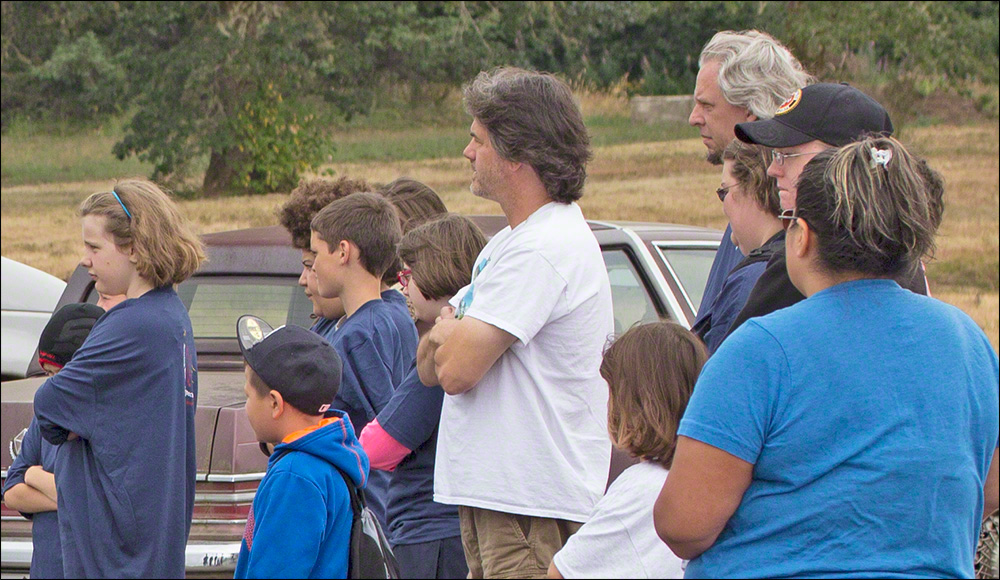 Flight Demonstrations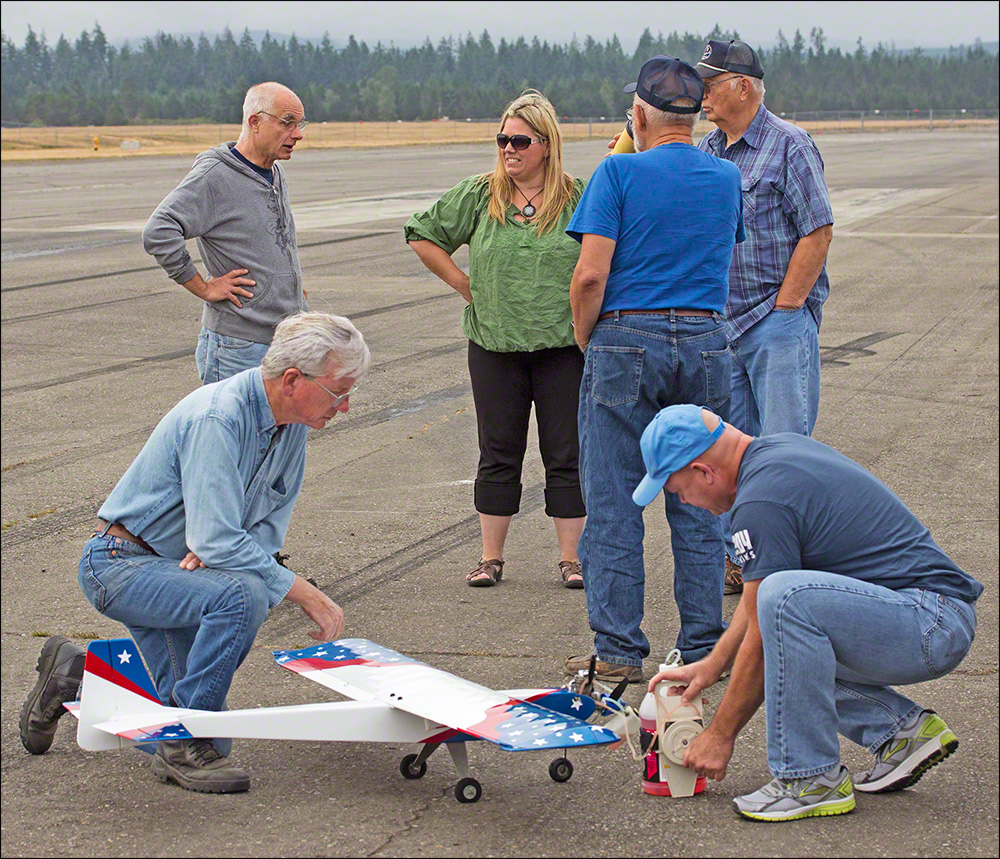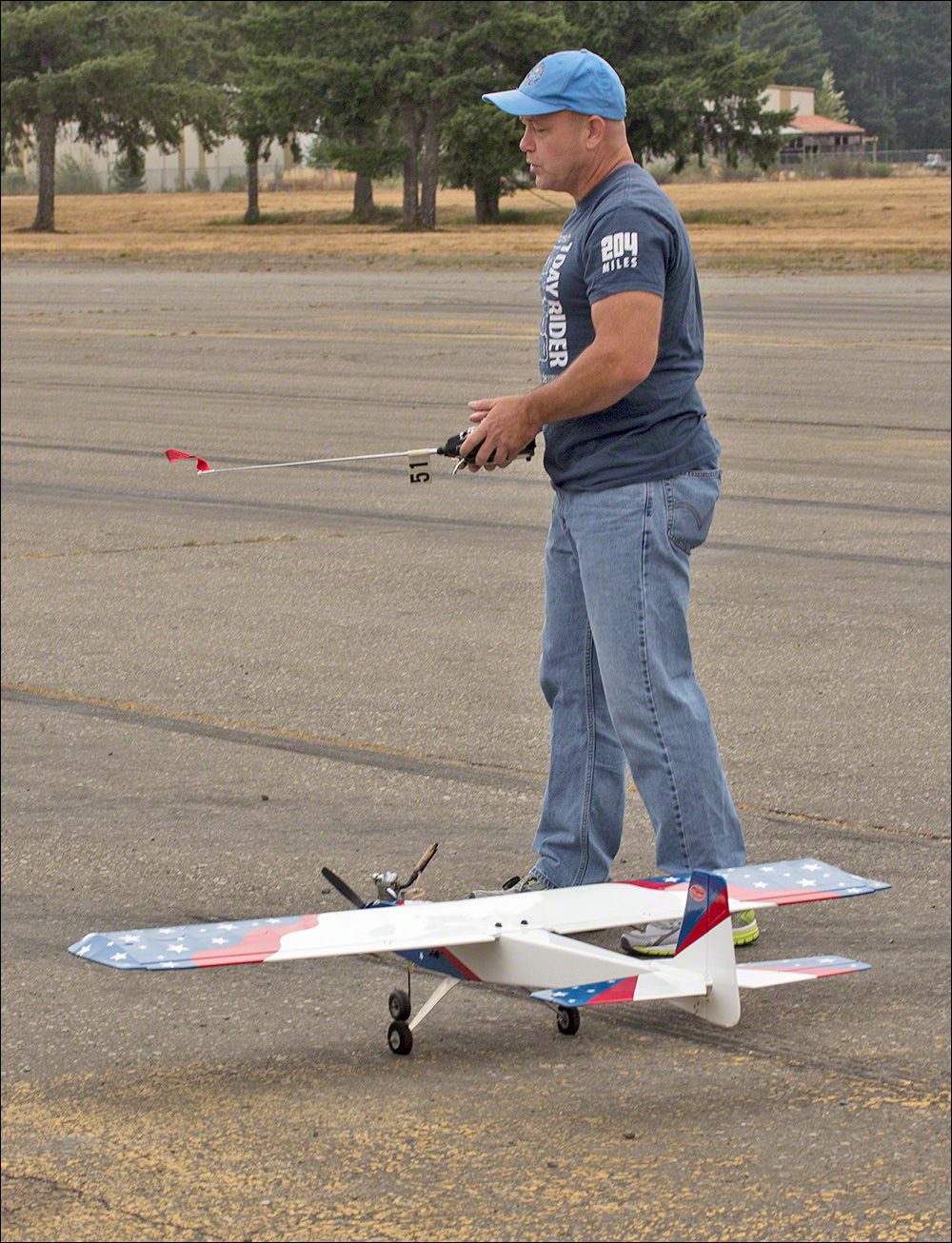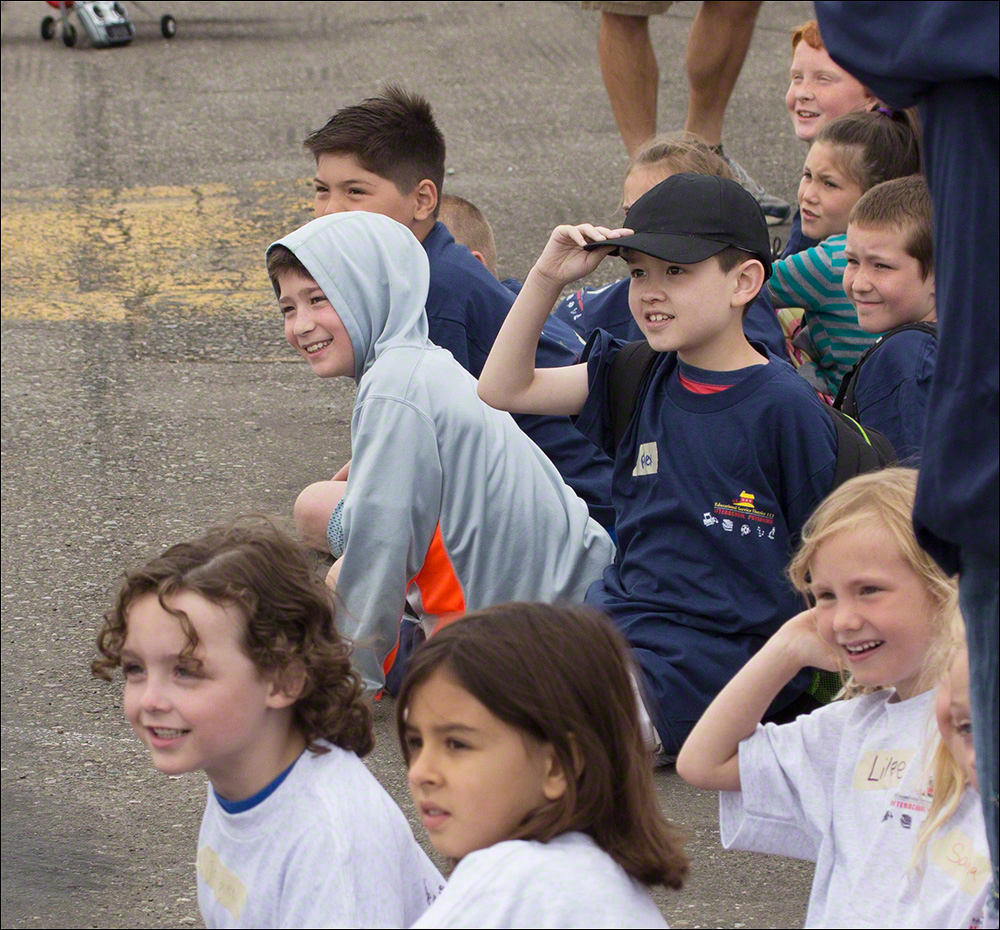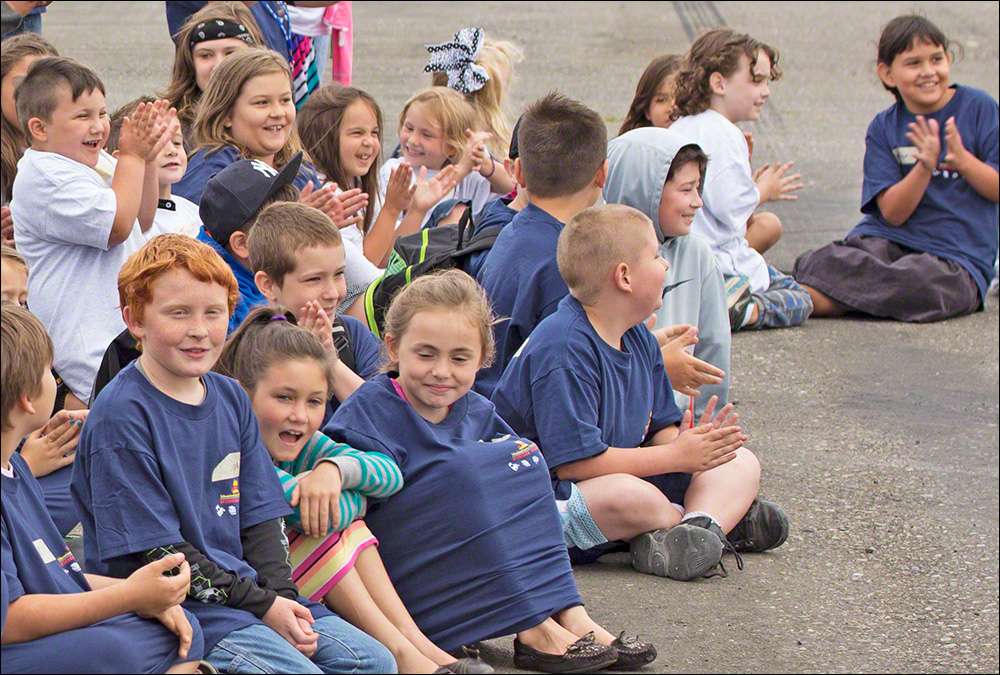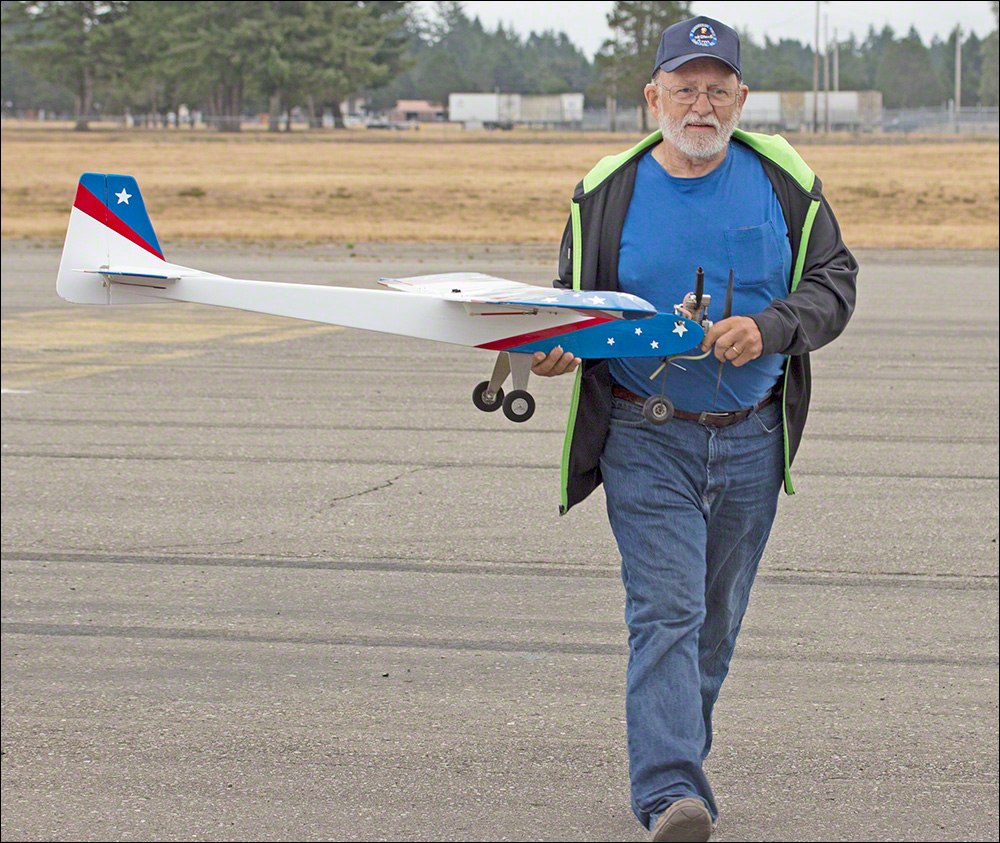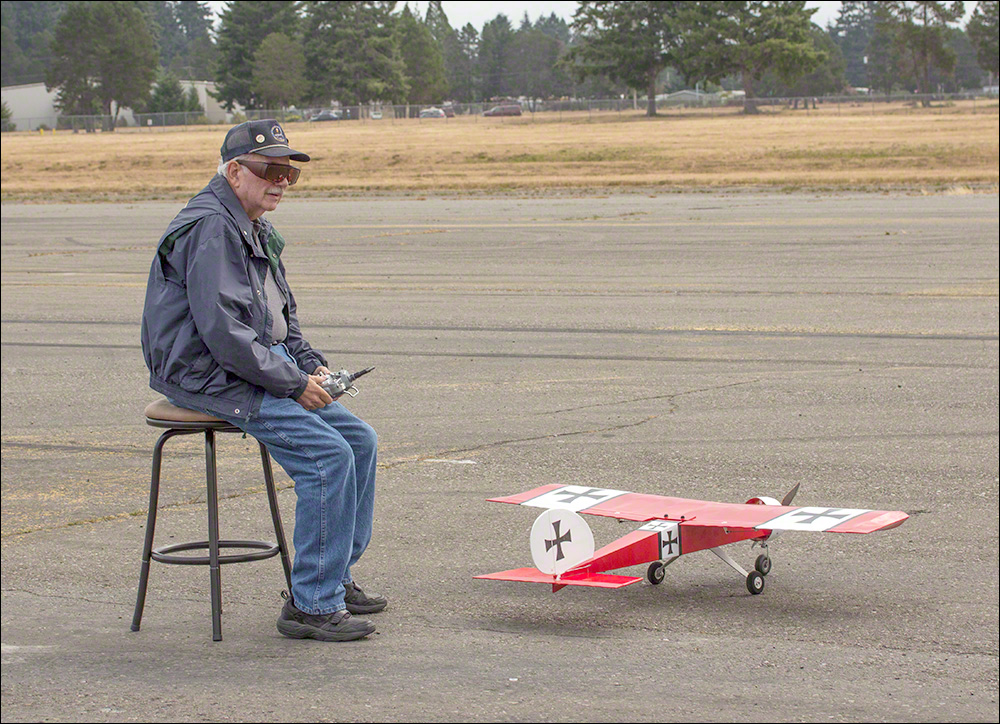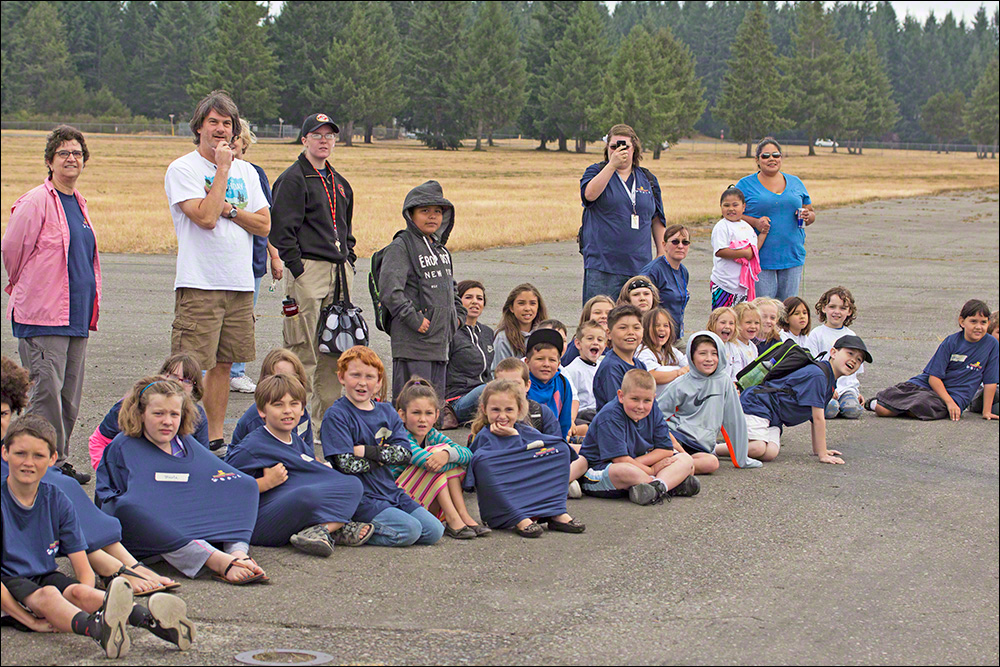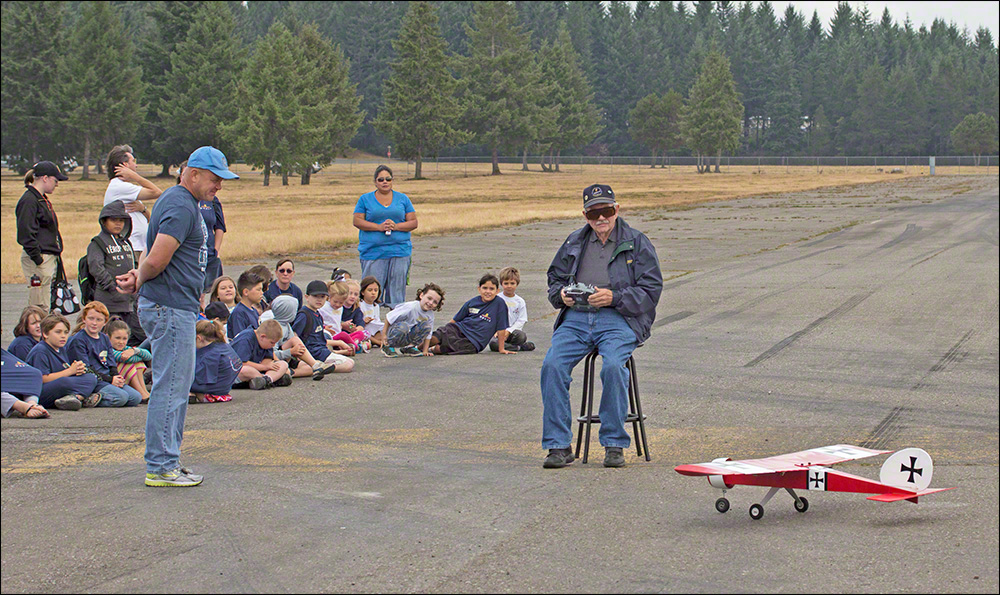 Arriving at the Airport Apron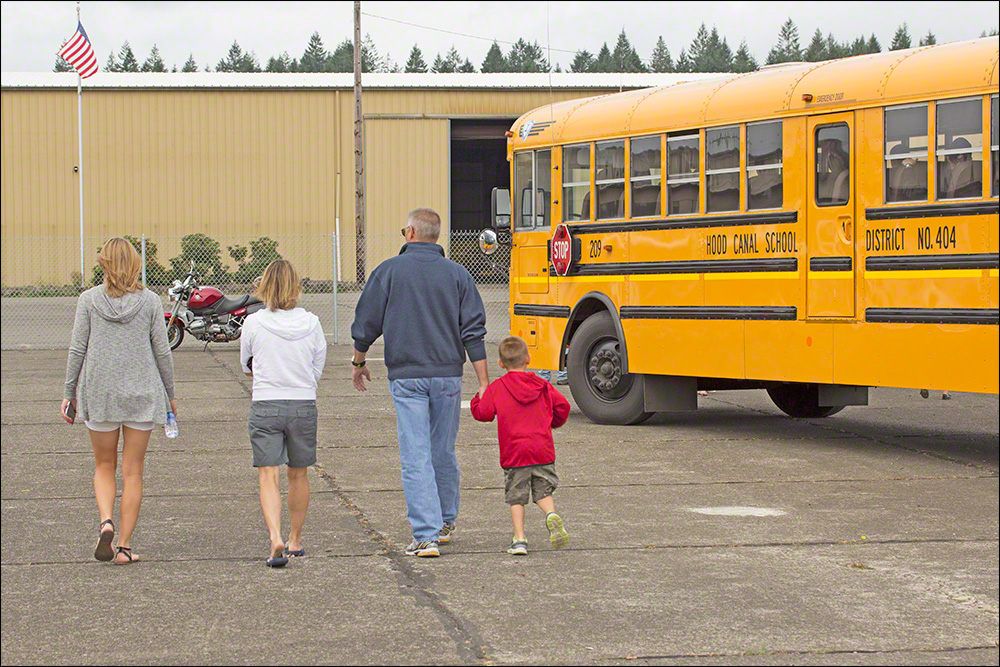 Learing About "Real" Airplanes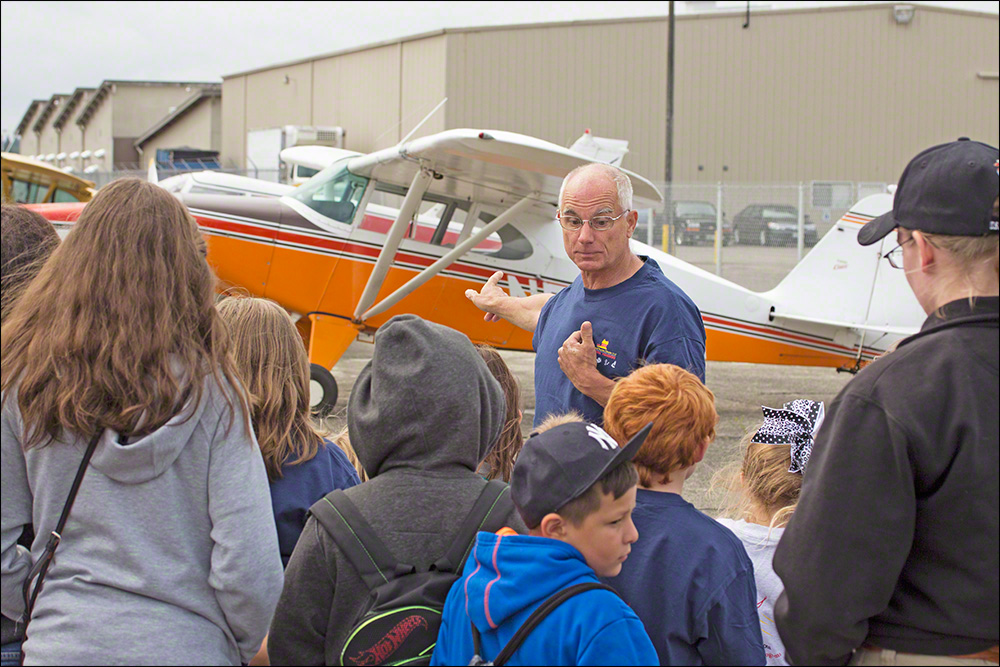 Brandon Harnisch Shows the Fabric Used to Cover His Cub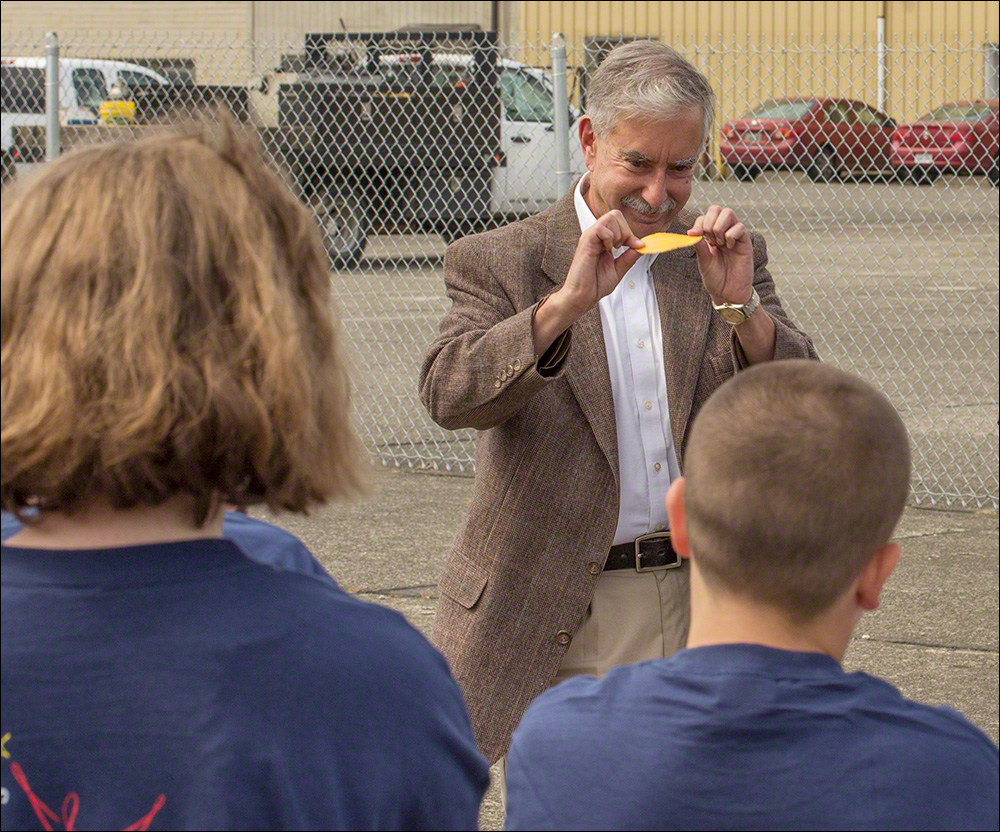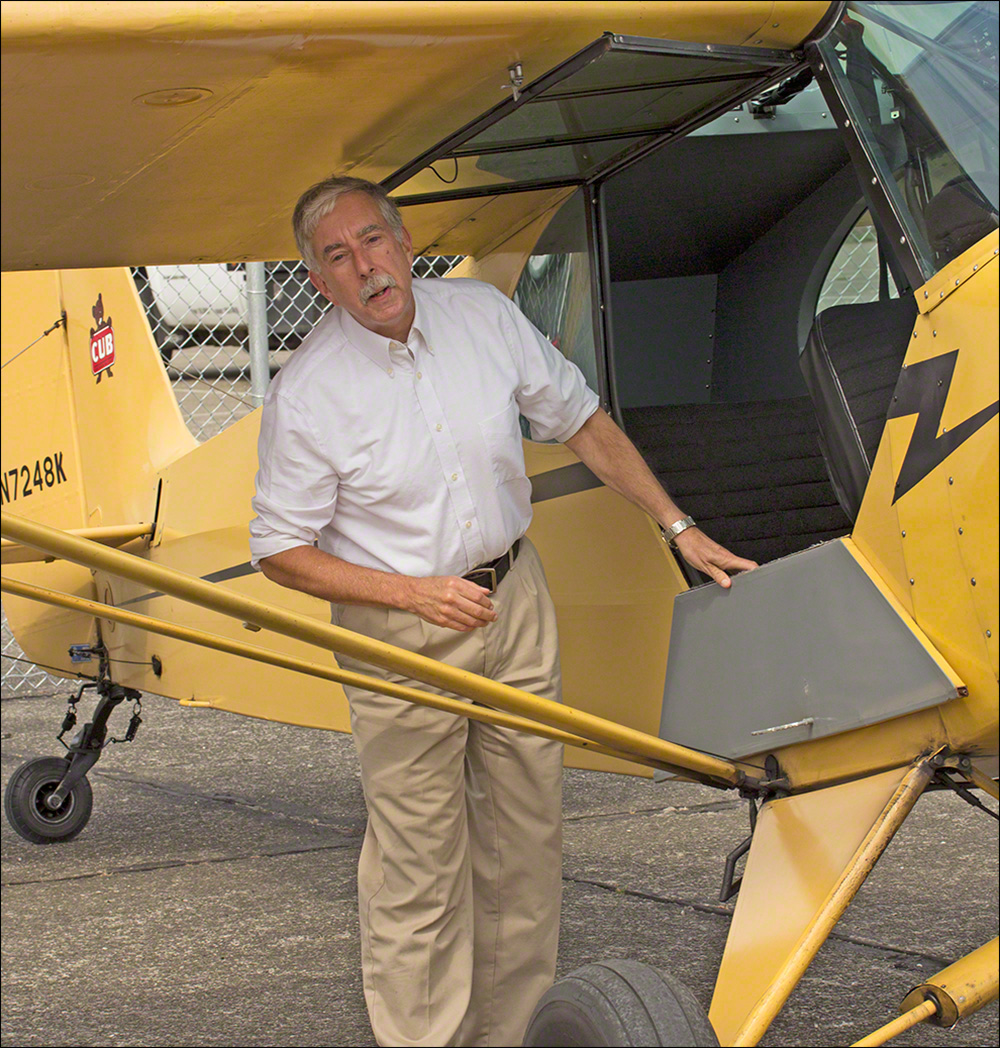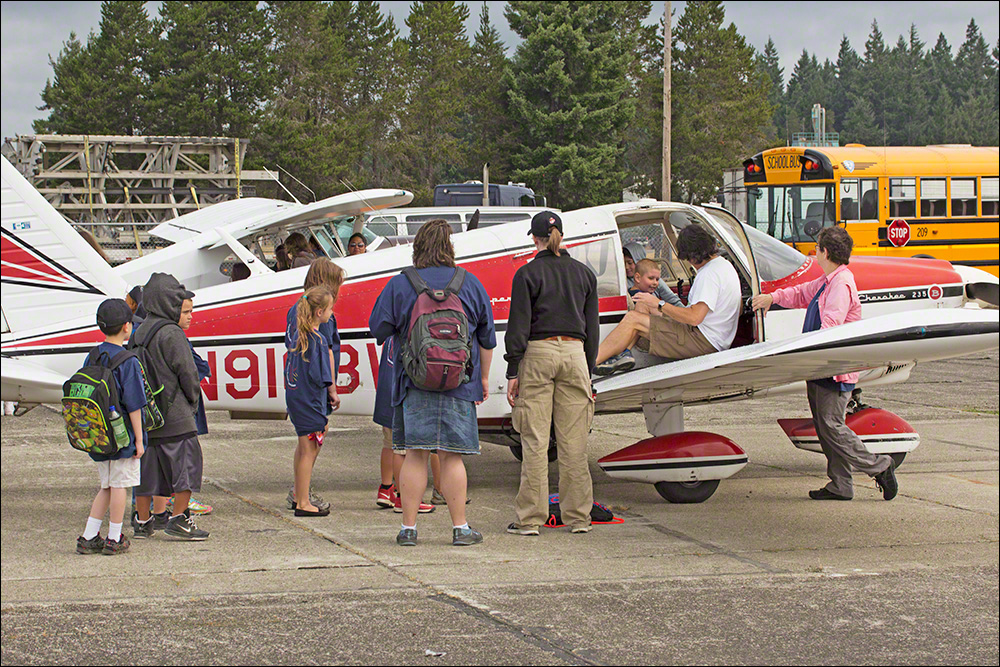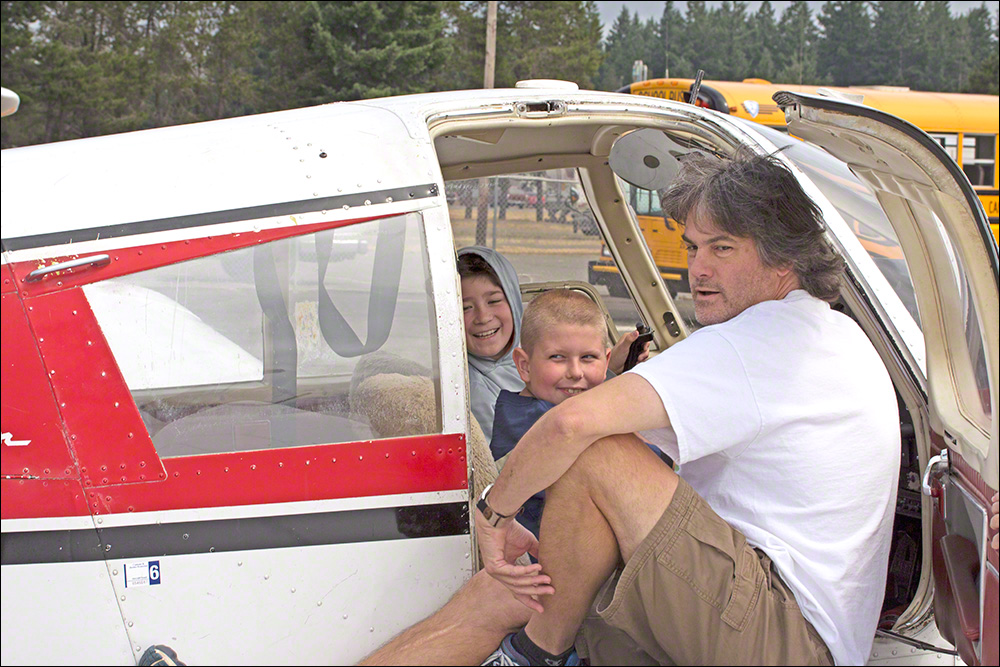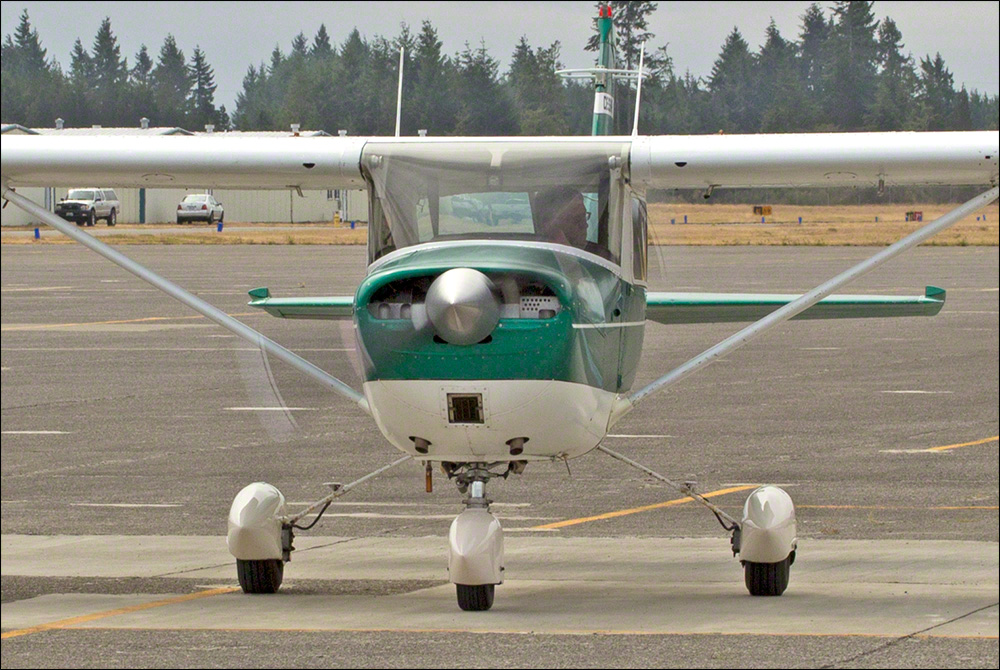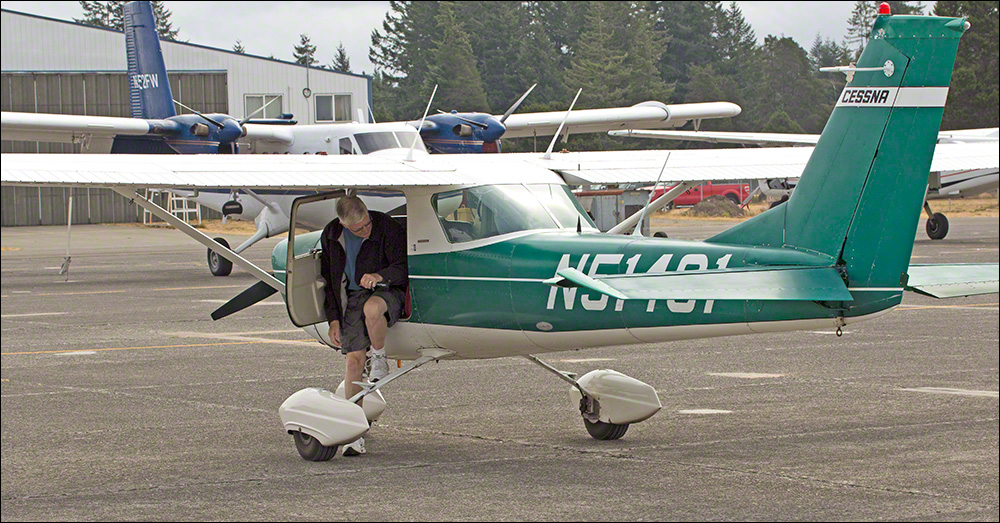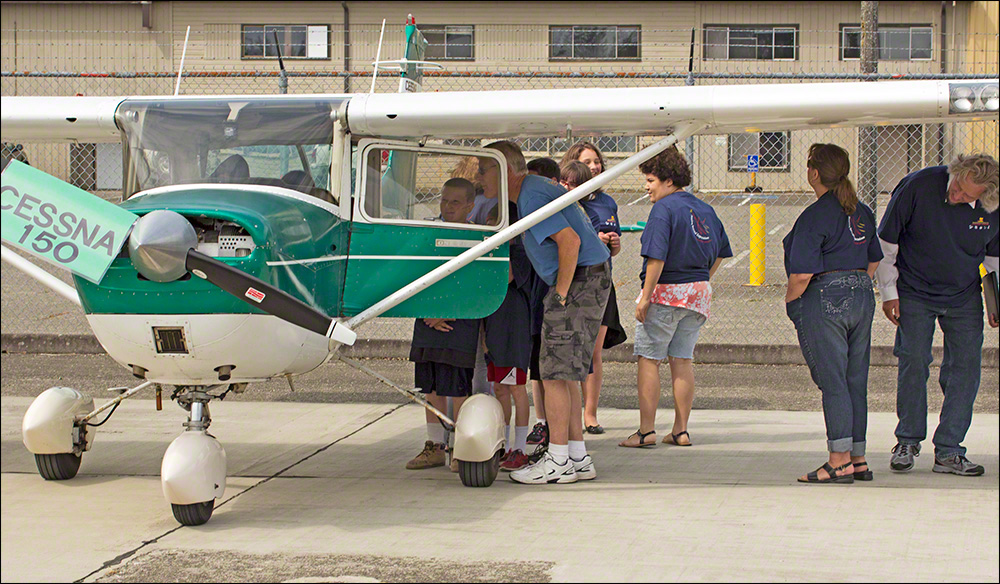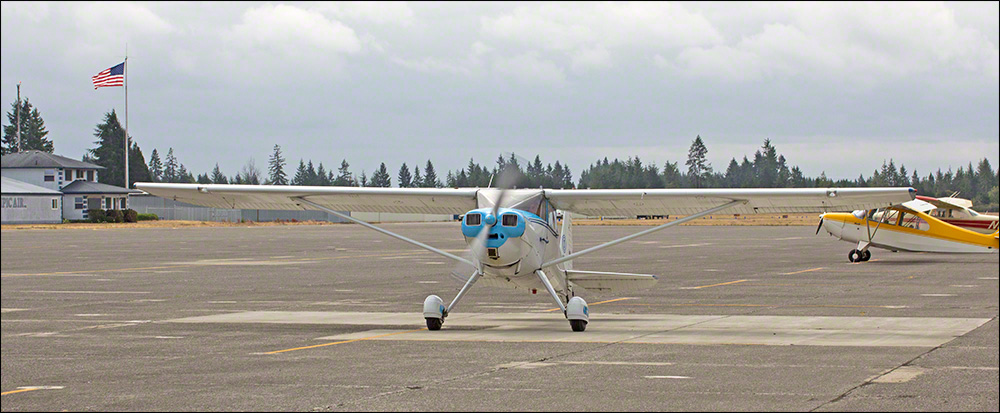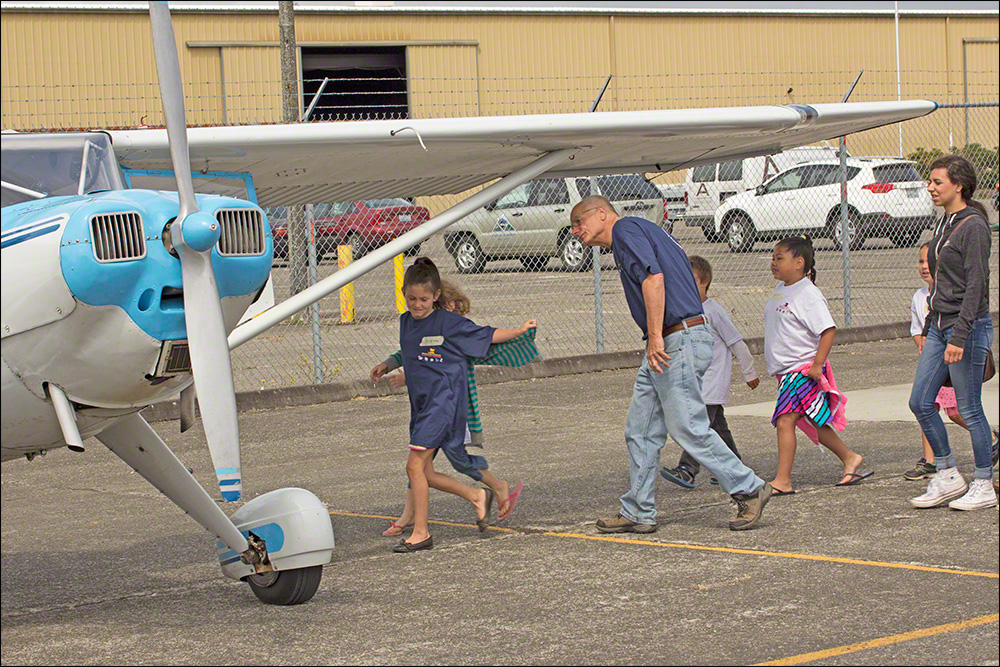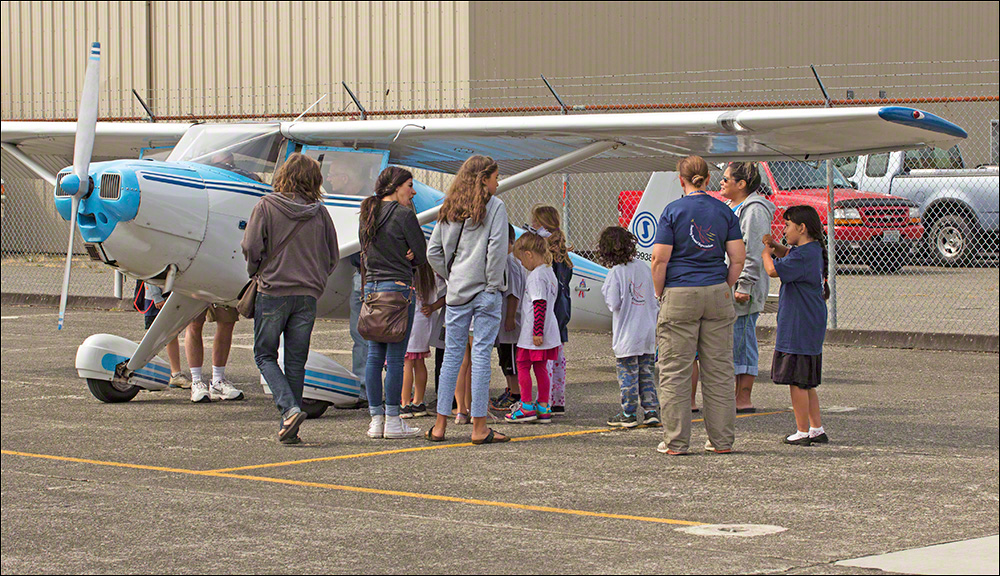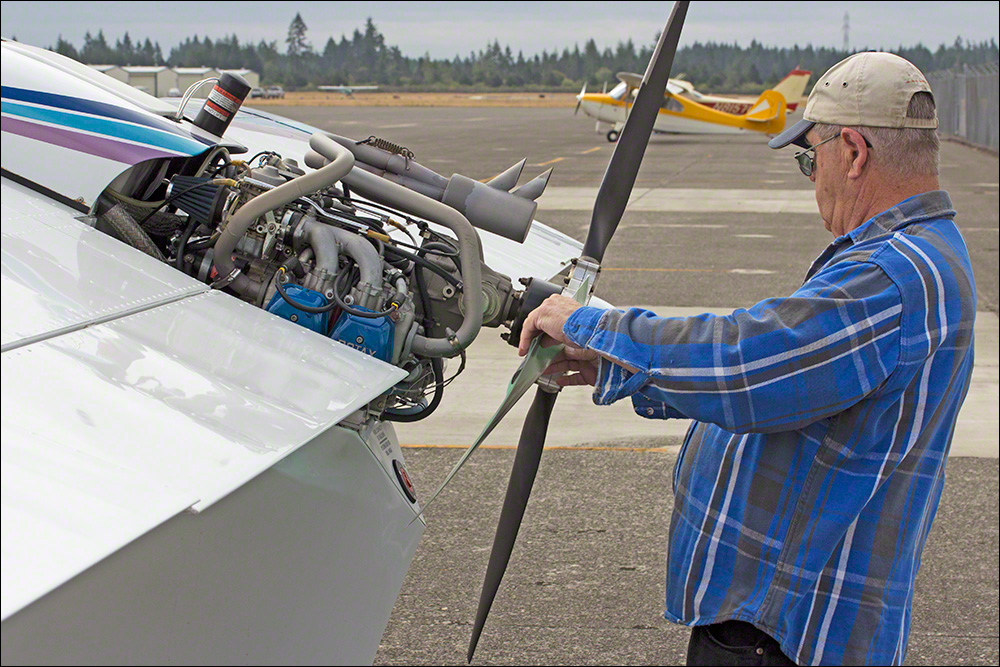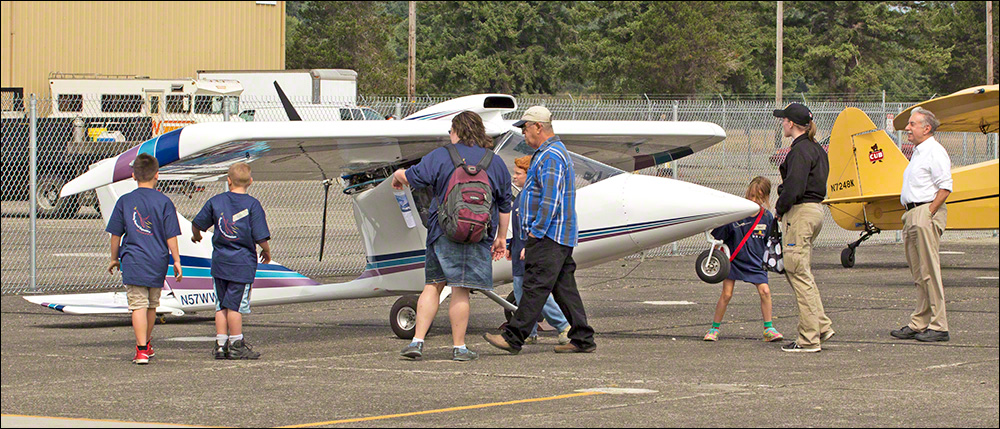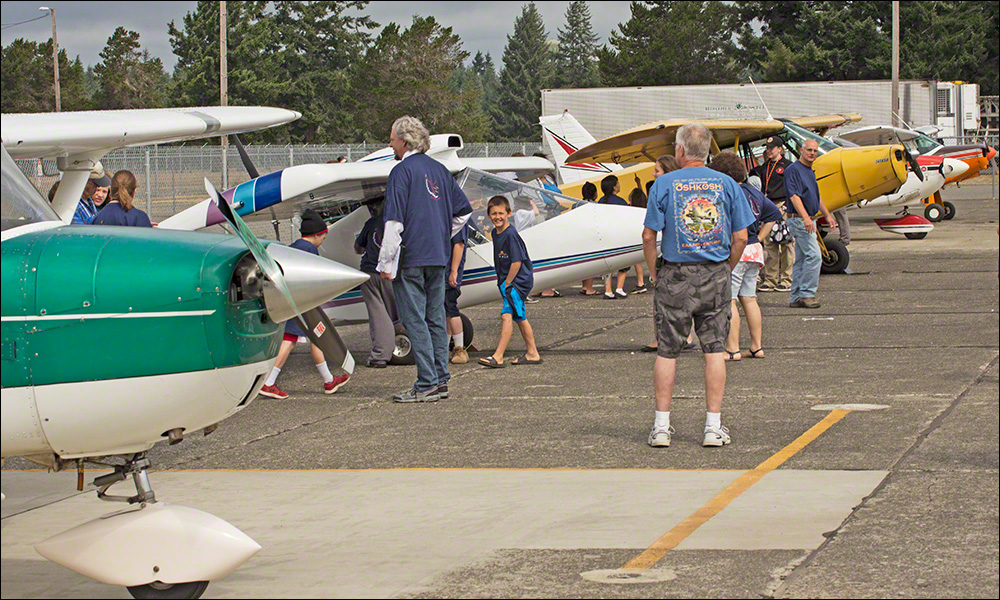 On to Kapowsin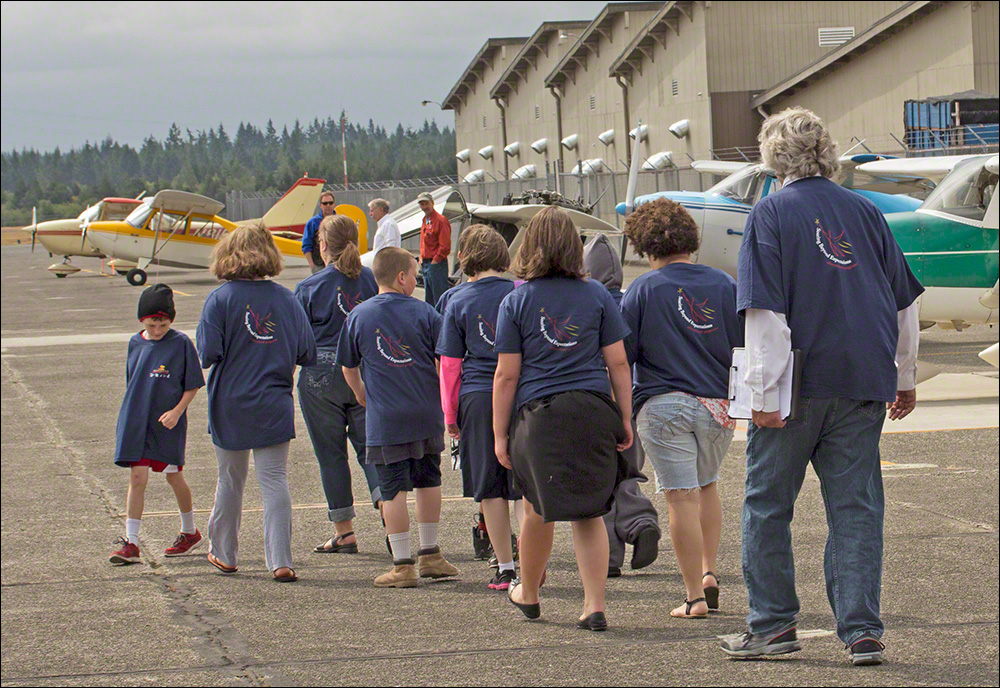 Learning About Kapowsin's Aircraft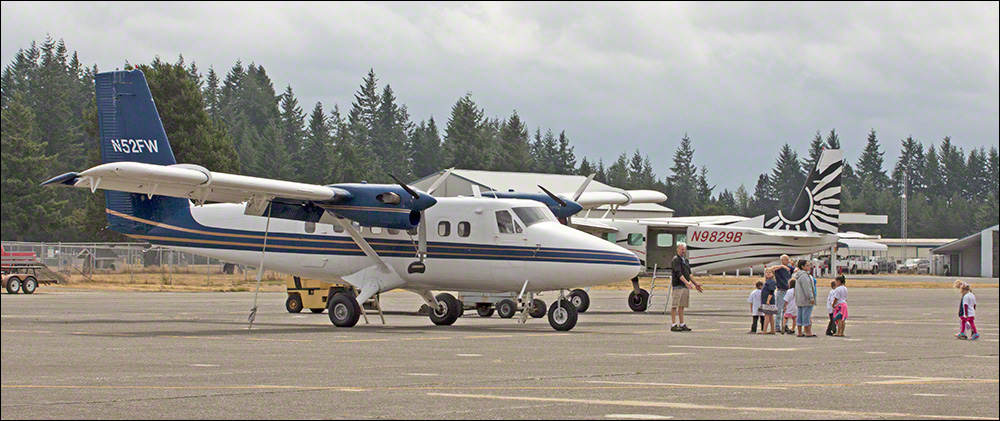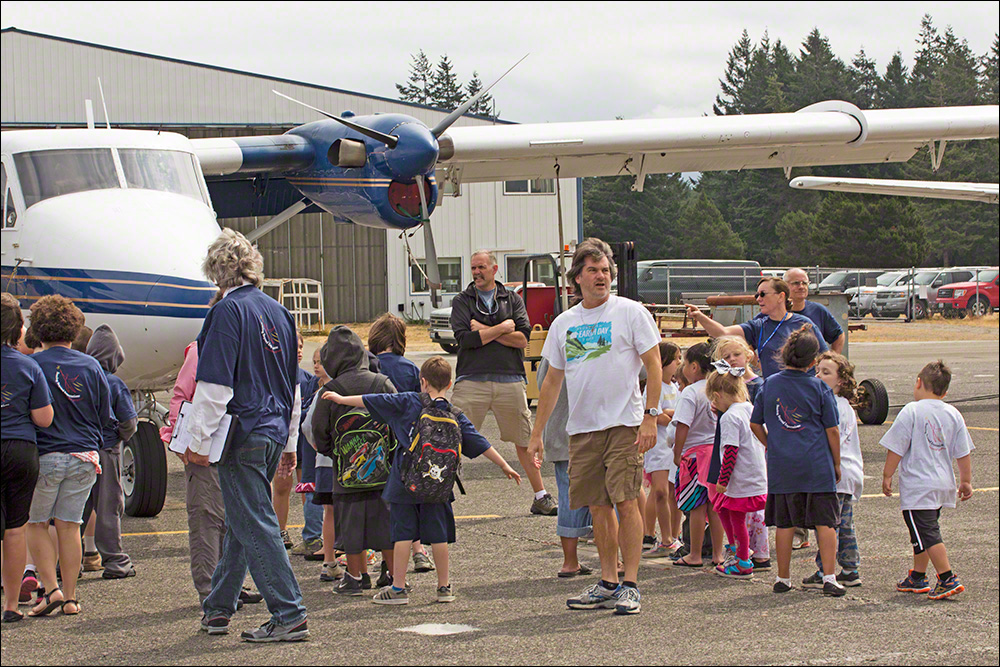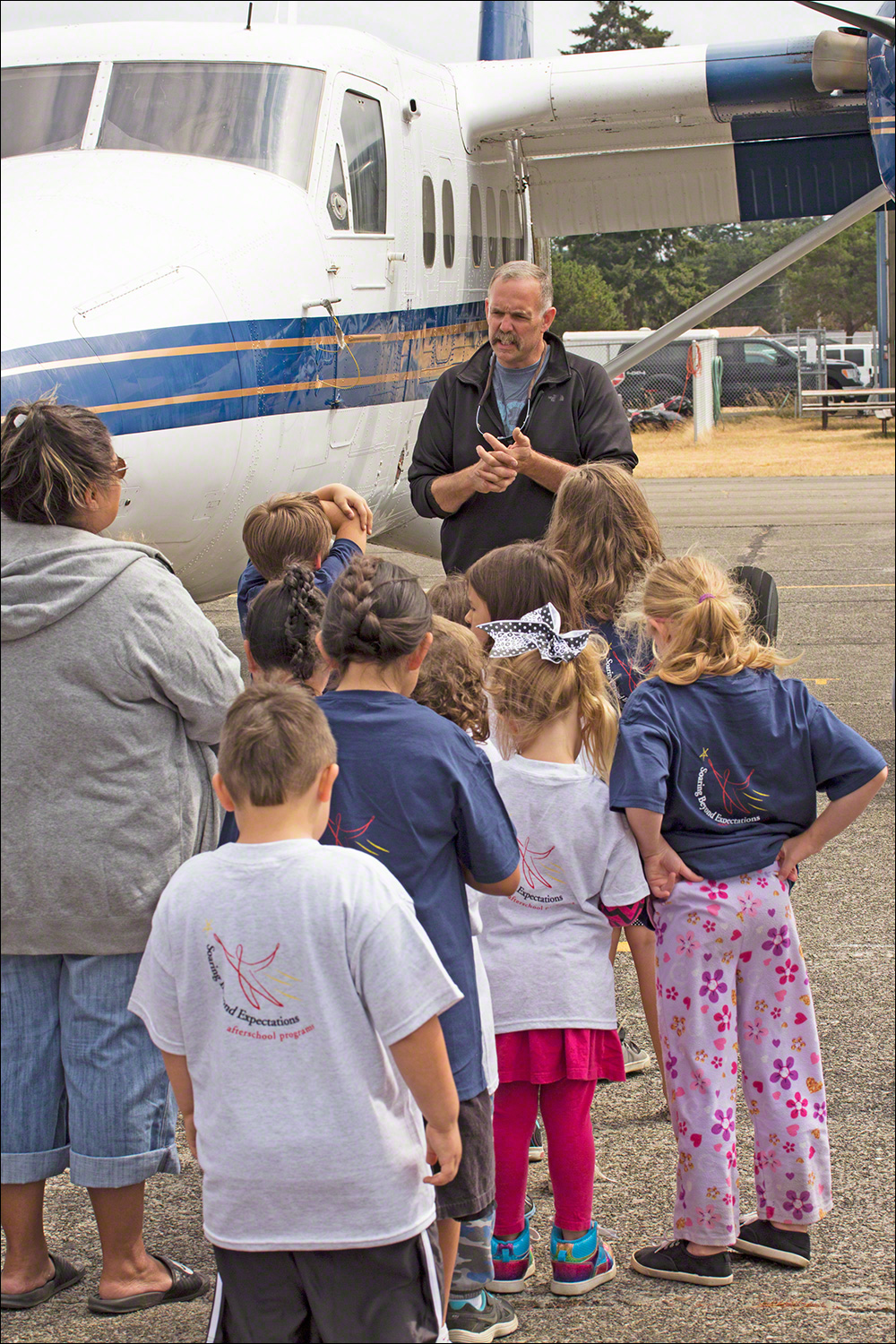 Anybody Want to Climb Aboard?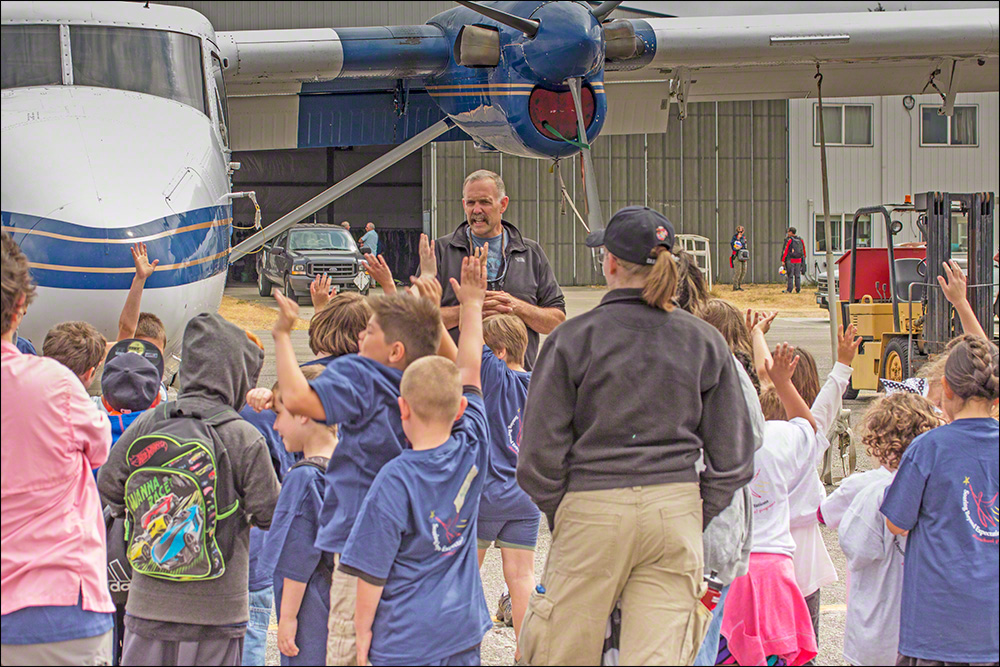 Climbing Aboard the Twin Otter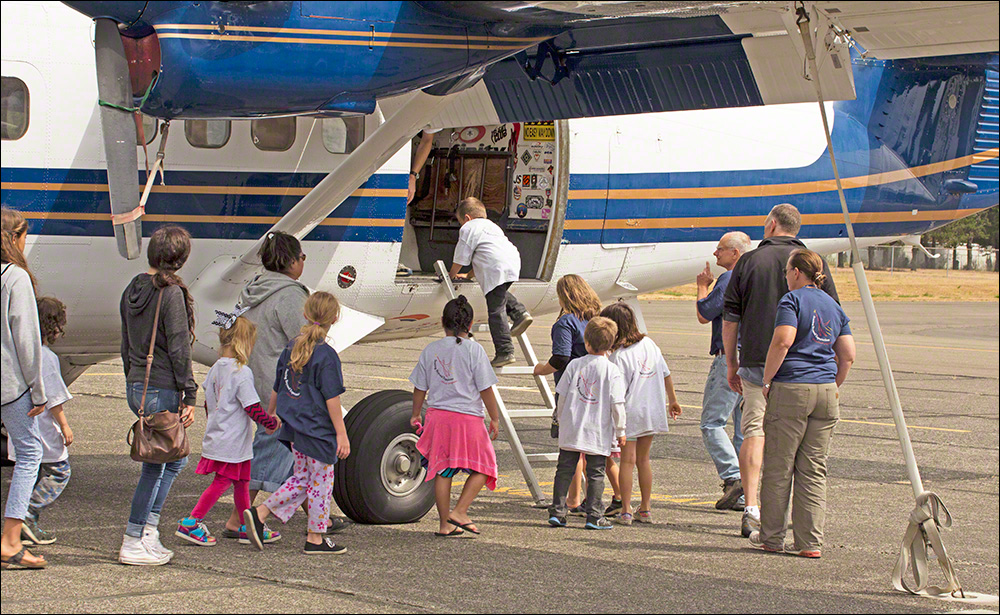 It's Harder Climbing Down than Up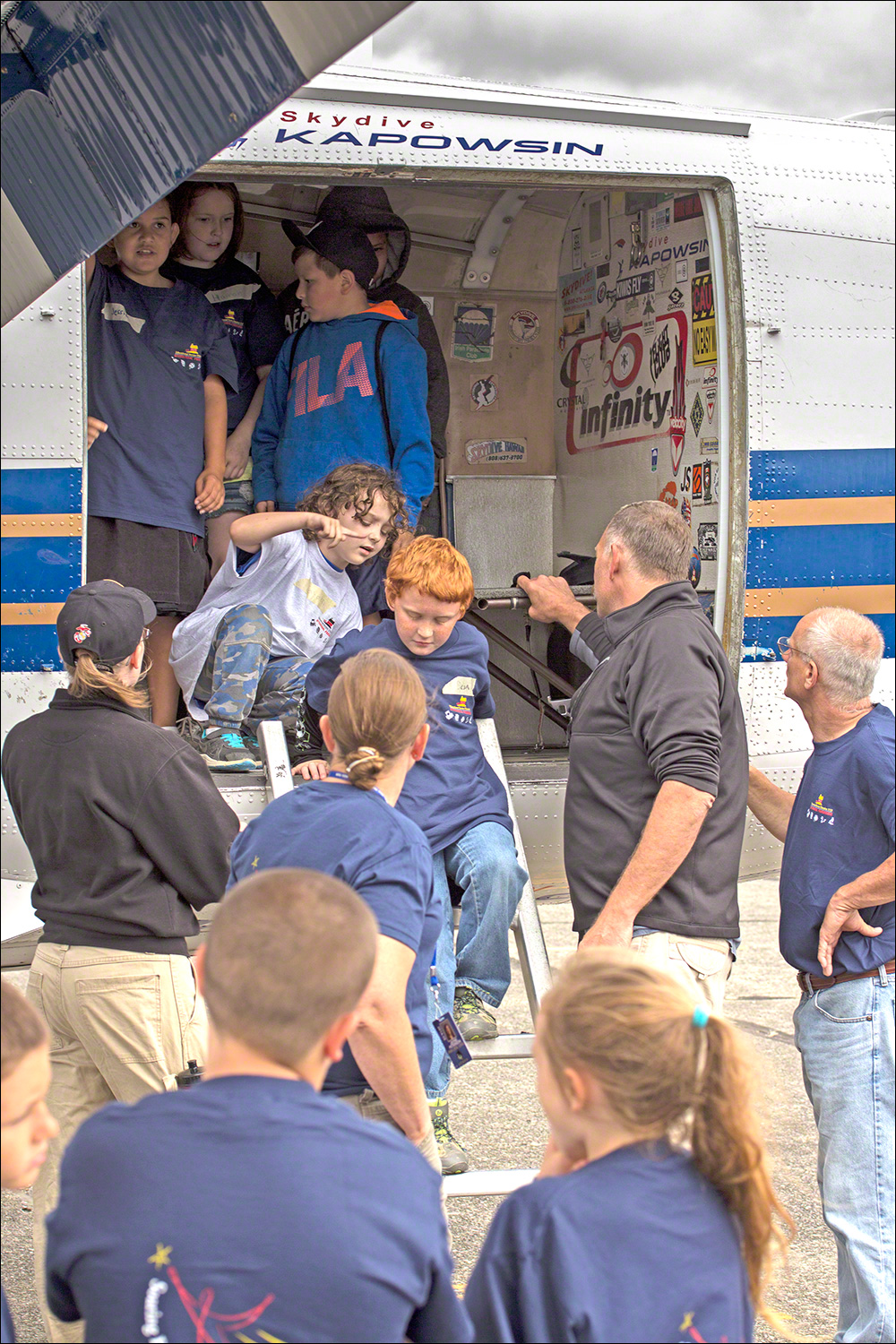 Skydivers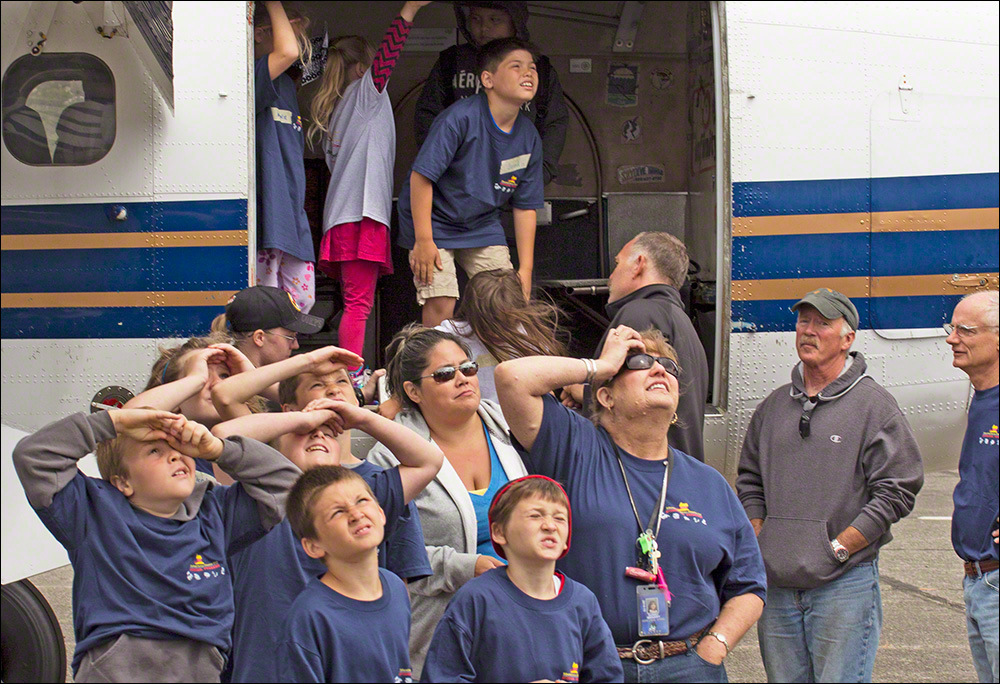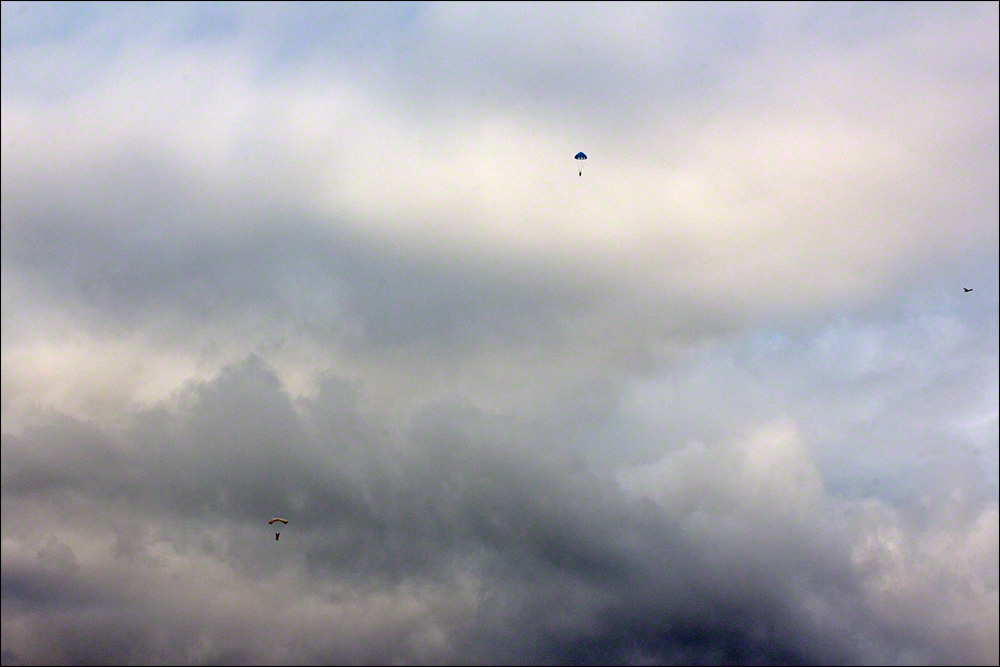 Skydivers Return to Kapowsin's Hangar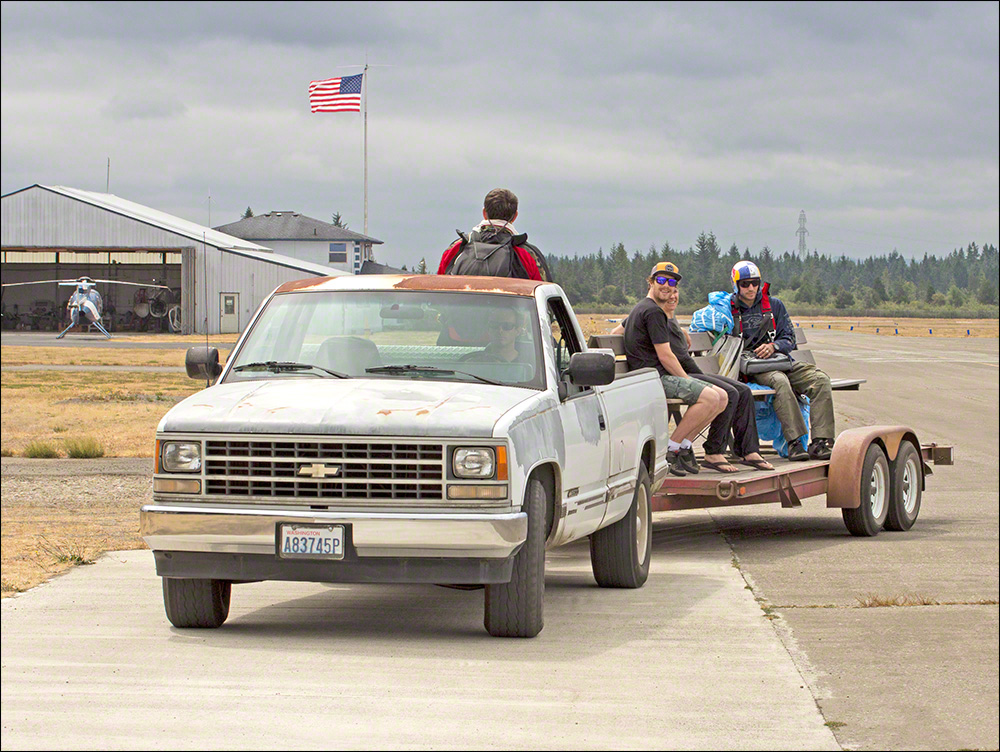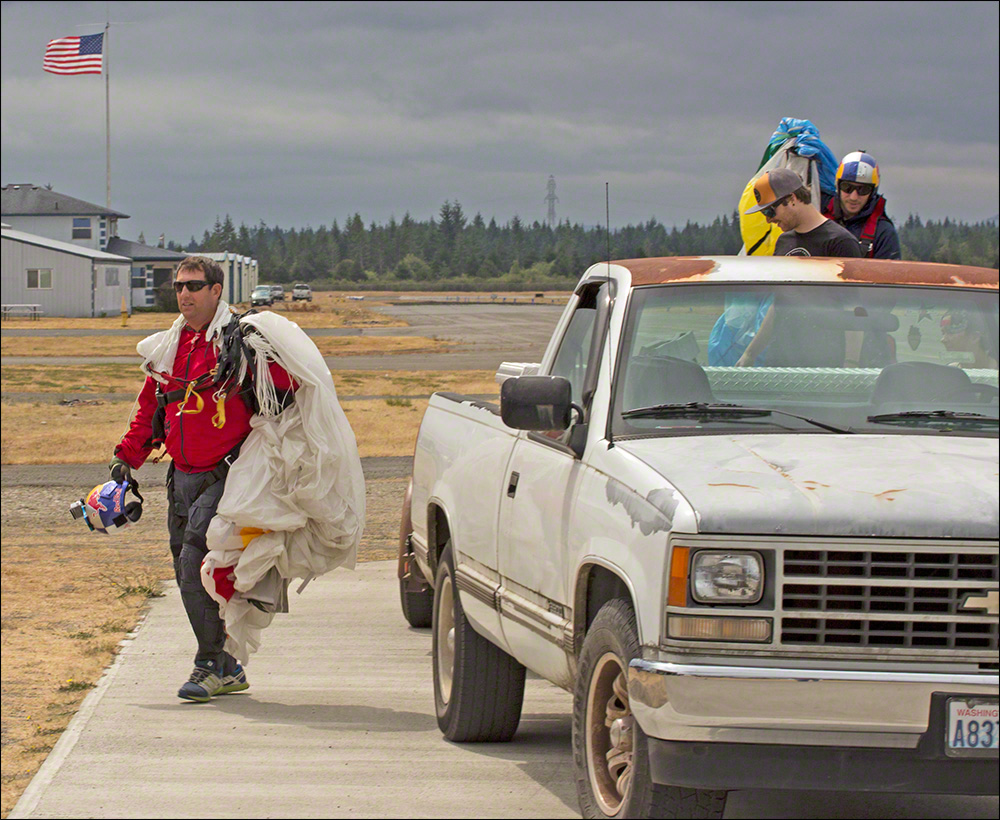 Going Into Kapowsin's Hangar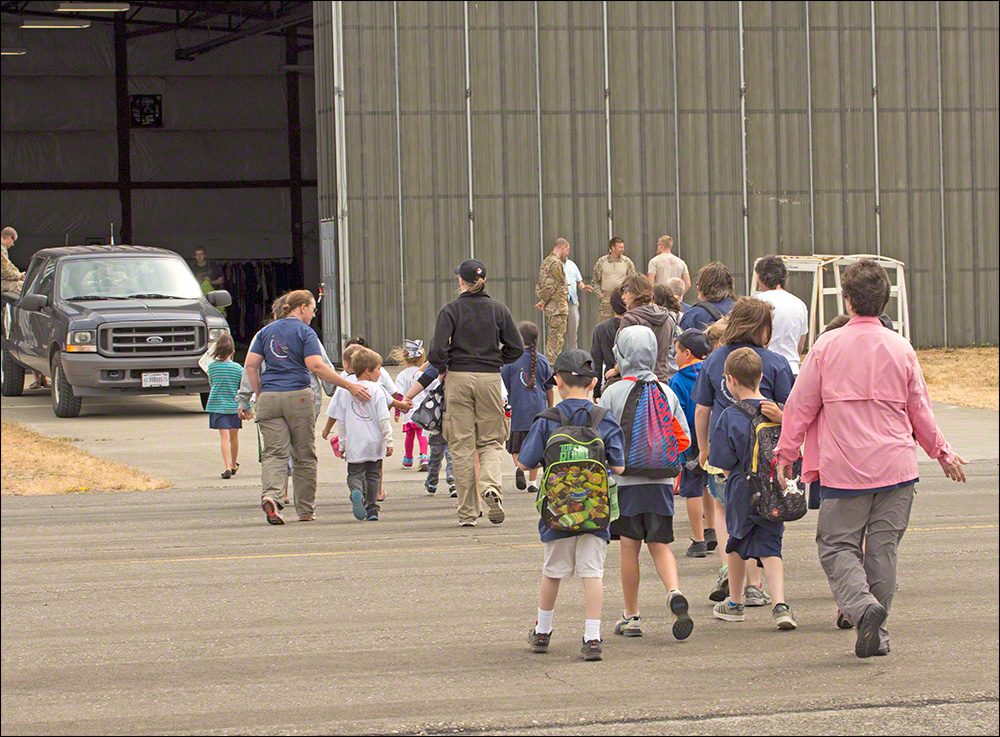 Skydiver Removes His Parachute Harness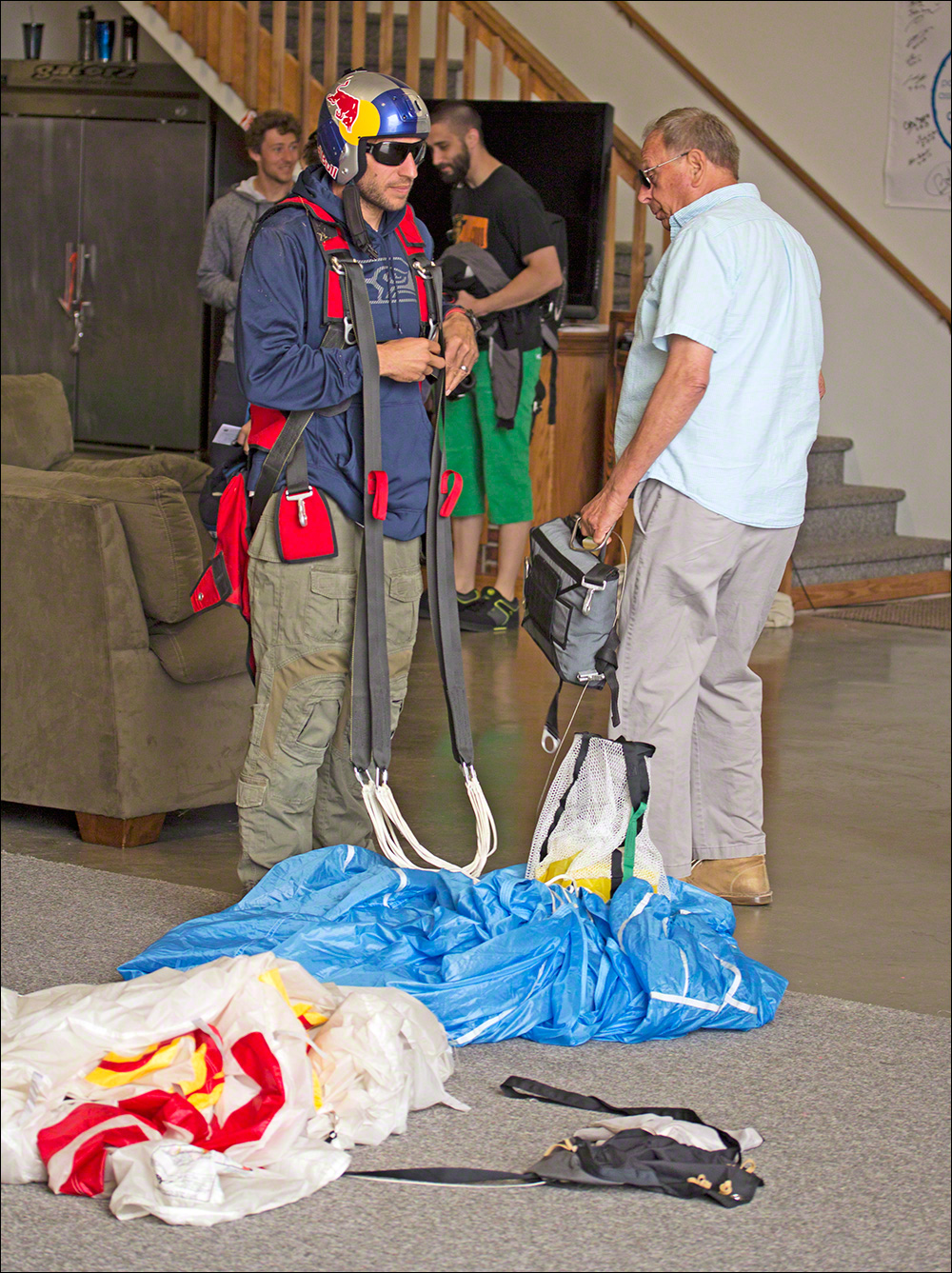 Skydiver Repacks His Parachute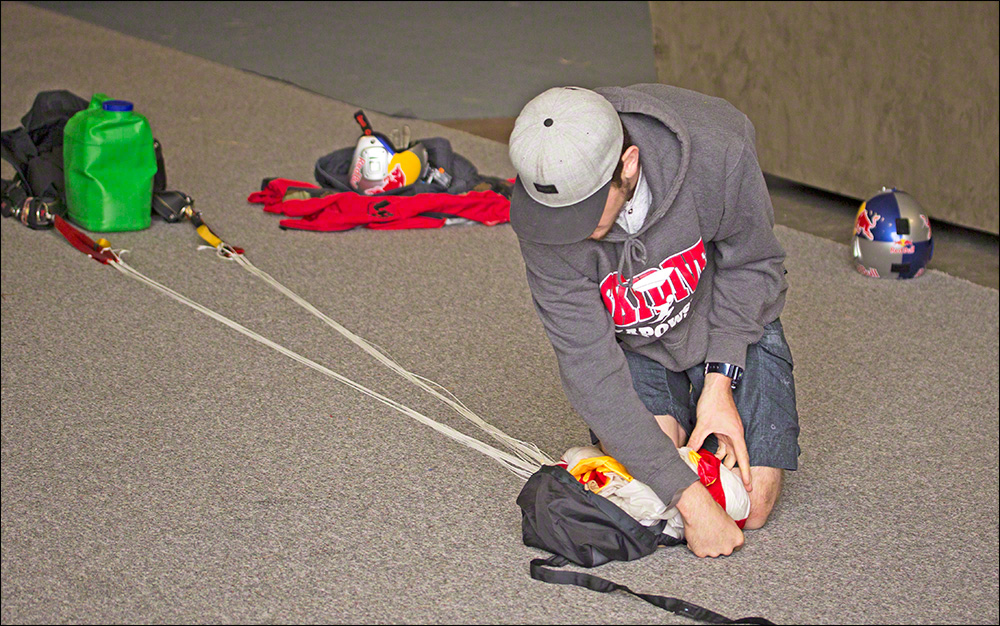 Jessie Explains All About the Parachute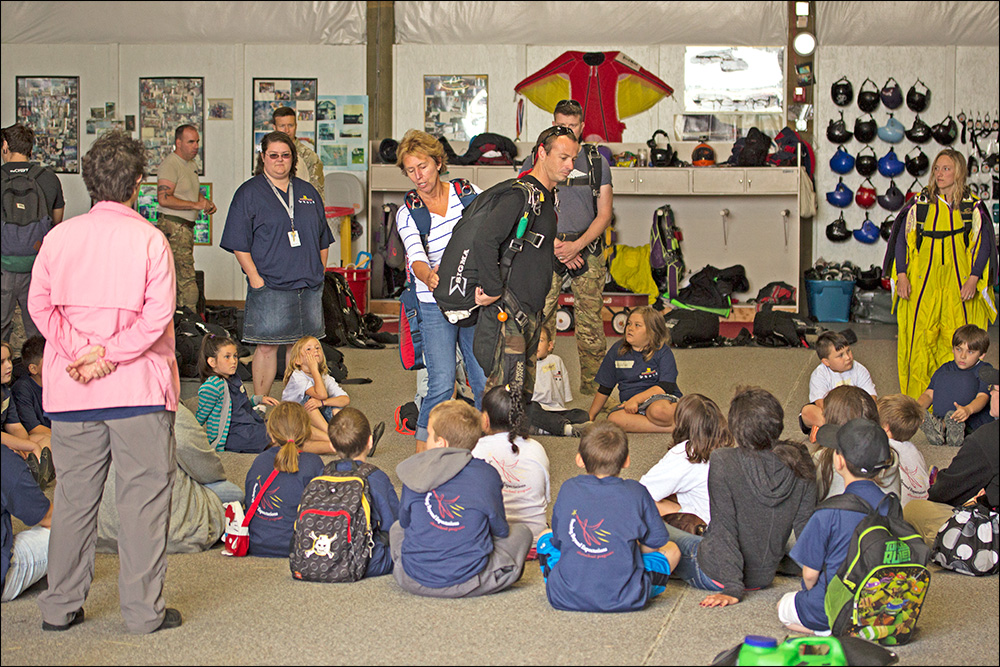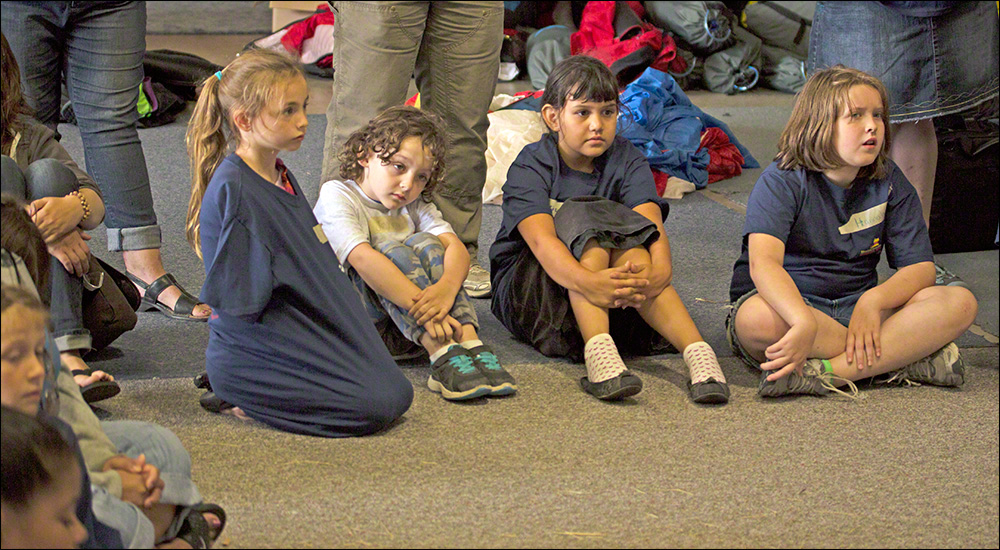 Marine Ready for a Jump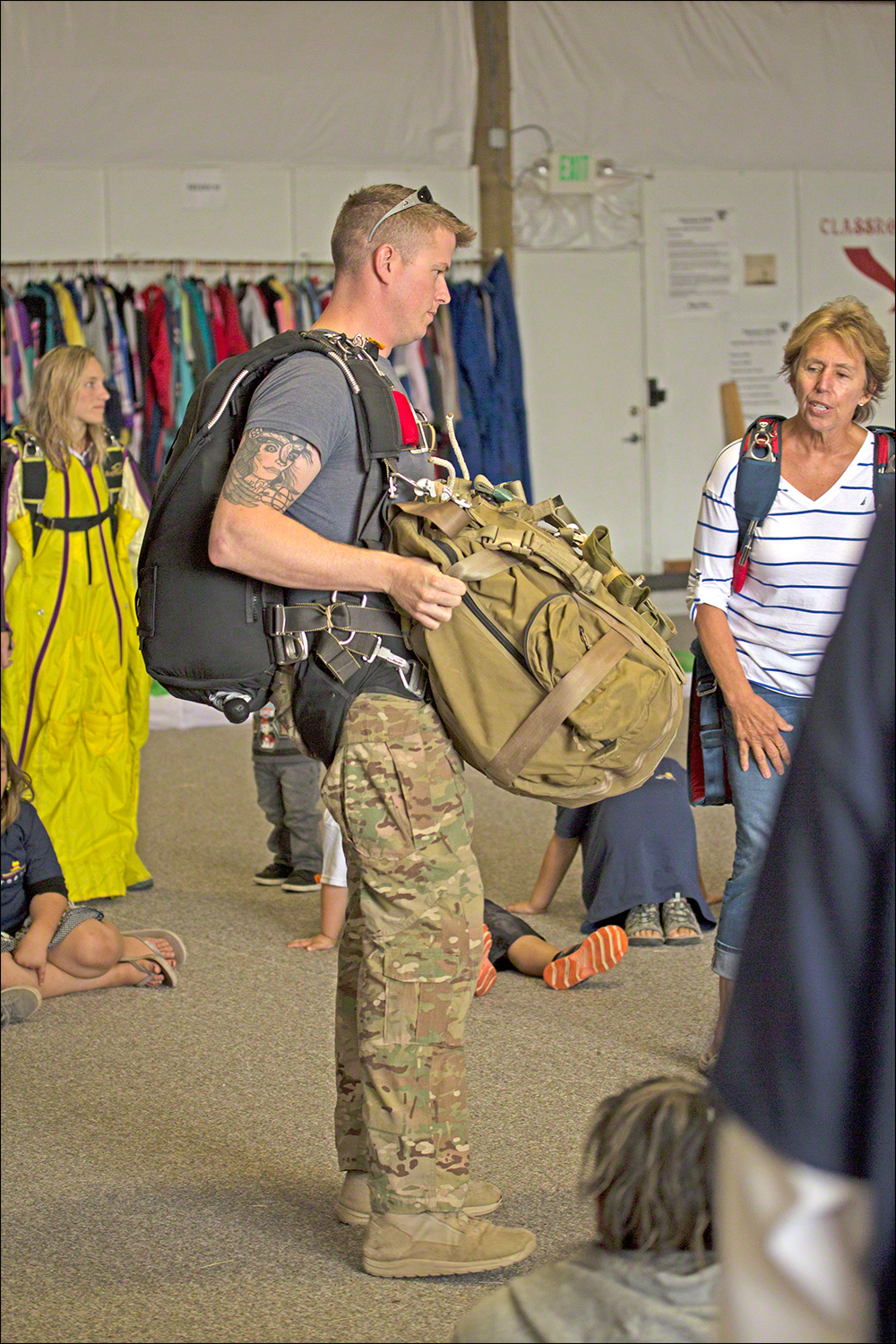 Time to Go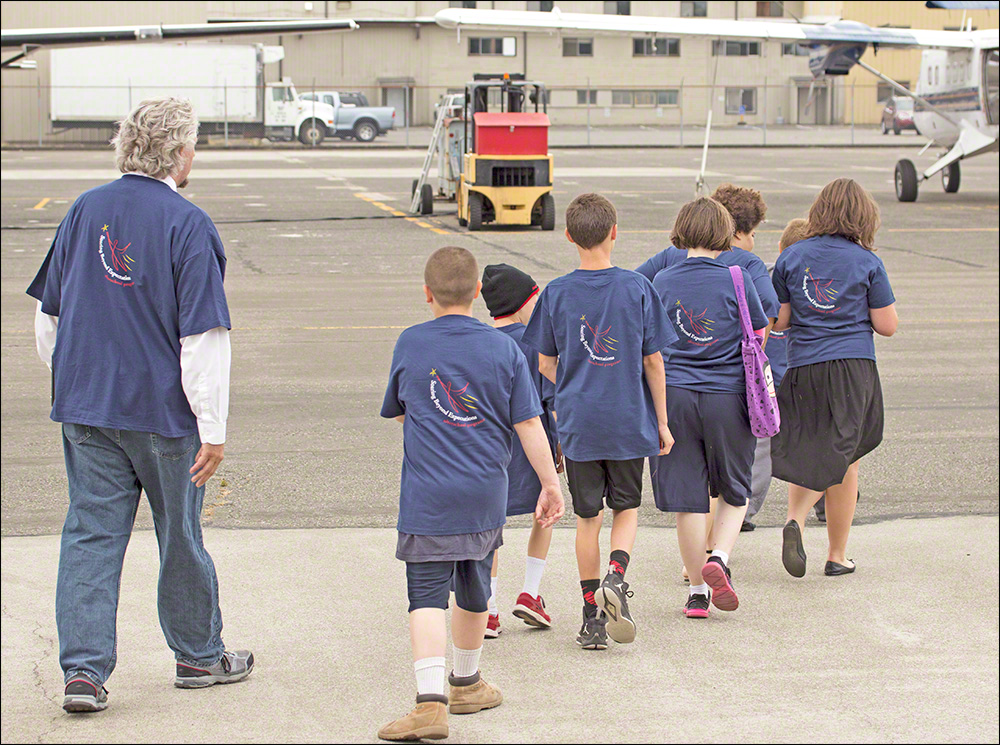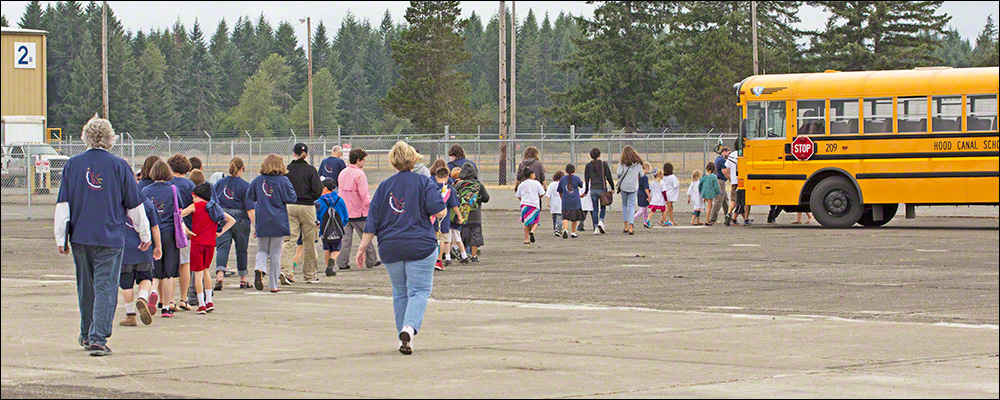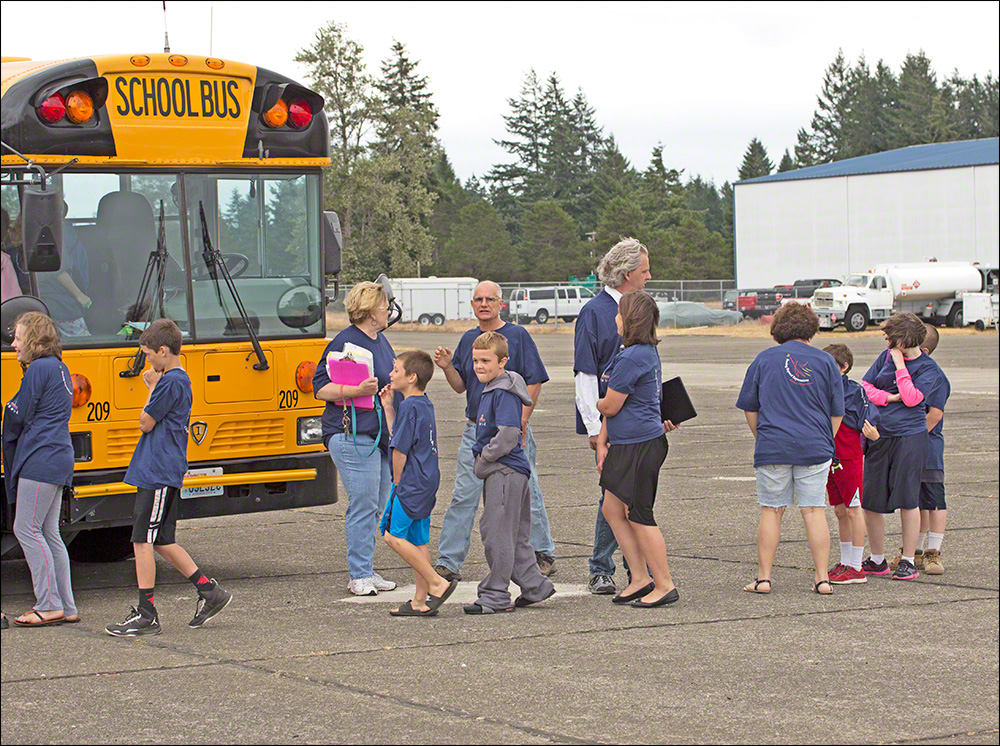 Resources
About the Images
The images were taken with a Canon Rebel T3i. I used a Canon EF-S 60mm f/2.8 Macro USM lens for the images. All images received simple processing in Photoshop and were saved as low-resolution JPEG images that were optimized for the Web. See "A New Photographic System for an Old Photographer" for more information about my (now somewhat dated) photographic system.
---